Bowers & Wilkins Zeppelin review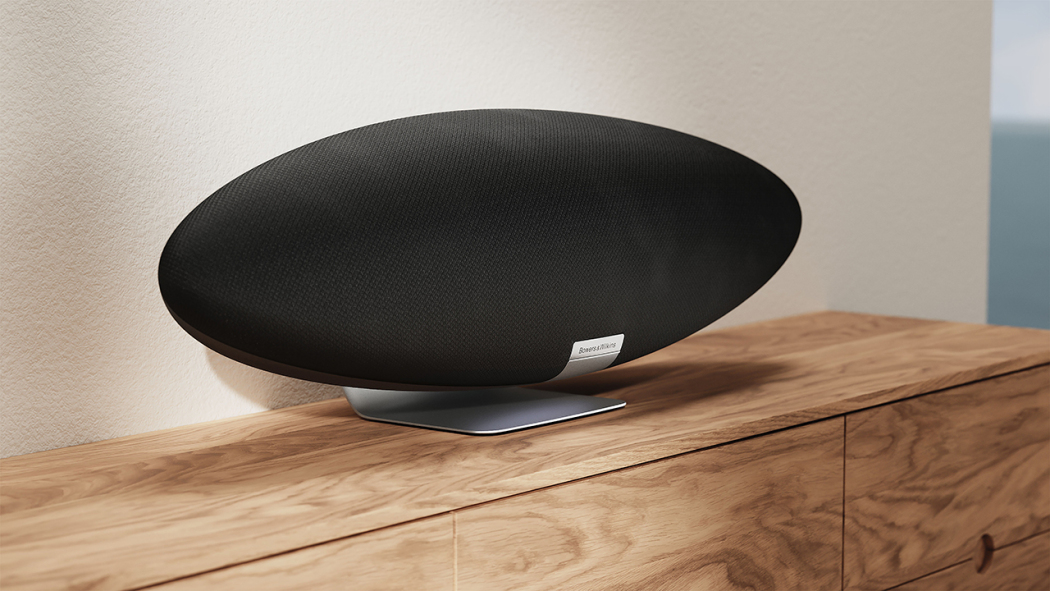 "Come fly the friendly skies"
A week is a long time in politics, apparently. Which I guess means six years is a bloody eternity in technology.
It's been almost 15 years since Bowers & Wilkins launched its original Zeppelin iPod dock – iPod docks were once all the rage, honest. And it's been six years since it last delivered a new Zeppelin – and while no one's suggesting it's been sitting on its hands ever since, six years is more than enough time for gawd knows how many wireless speakers to come along and steal Bowers & Wilkins' thunder.
Well, now the Zeppelin is back – more wireless than ever before, just as big as we all remember and, yes, still the shape of a Zeppelin. So has Bowers & Wilkins finally joined the 2020s where wireless speakers are concerned, or is the new Zeppelin just a bit of a tribute act?
Design and build: say what you see
As far as design goes, Bowers & Wilkins made a rod for its own back some time ago. After all, if a product's called 'Zeppelin' how do you expect it to look? So no, the rulebook remains intact where the design of this speaker goes. It has the same silhouette as every model that's preceded it. It's the shape of a Zeppelin.
While at 210 x 650 x 194mm (hxwxd) it's only a scale model, it's still quite a significant product by wireless speaker standards. Our current favourite at this sort of money, Naim's Mu-so Qb2 (£749), is 210 x 218 x 212mm – which makes it a fair bit easier to position than the Zeppelin. Mind you, at 5.6kg the Naim is asking your shelf to take almost as much strain as the 6.5kg Bowers & Wilkins does.
As is only right and proper at this sort of money, the Zeppelin is flawlessly built from premium materials – and consequently it feels almost as good as it looks. The down-firing 'ambient' light is a bit of a weird touch to be honest, even if it is dimmable – but there's just no arguing with the materials Bowers & Wilkins has used here, nor the way they're all put together.
Take your choice of grey as far as finish is concerned. My review sample came in 'midnight grey' (which seems to be a fancy-pants way of saying 'black'), but 'pearl grey' (which is actually, unarguably grey) is also available.
Features: two become one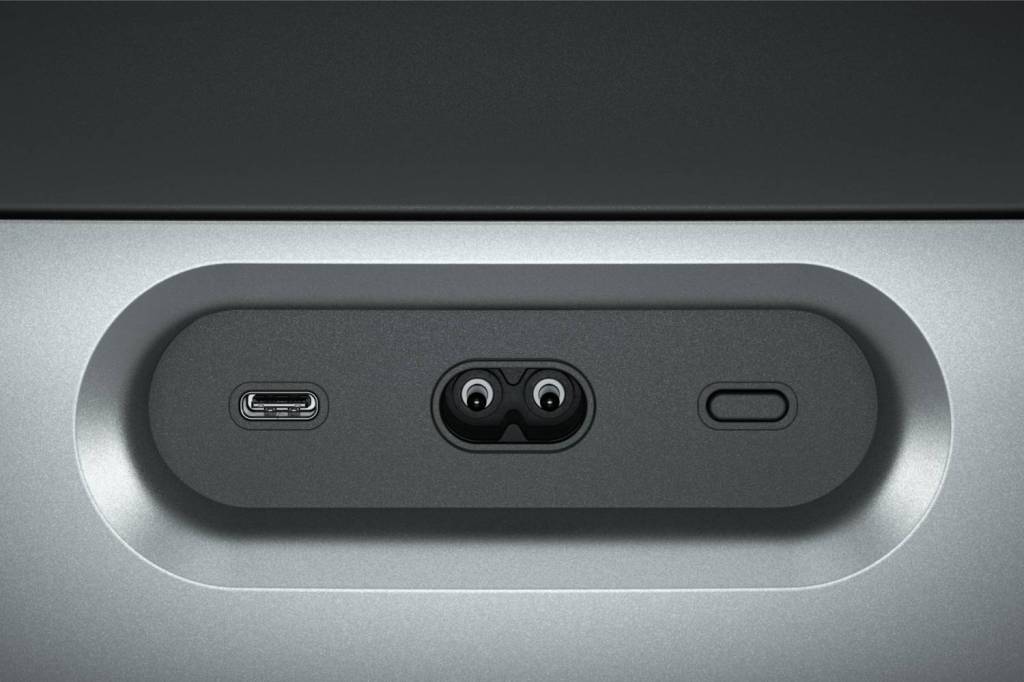 Bowers & Wilkins reckons this new Zeppelin is a single speaker enclosure capable of delivering true stereo sound – which is why it's laid out the drivers behind all that acoustic cloth the way it has.
In the centre there's a 150mm subwoofer. At either end, there's a 25mm double-dome tweeter identical to those fitted to the company's 600-series loudspeakers. And between each tweeter and the subwoofer, there's a 90mm midrange driver using the same Fixed Suspension Transducer technology as on the flagship (and hideously expensive) 800-series loudspeaker range. This arrangement is intended to give the sort of separation and focus that's more usually served up by two separate speakers. Power comes from Class D amplification, and there's a total of 240 watts divvied up between those five drivers.
Zeppelin is now an entirely wireless device. If you want to listen to music, it's going to have to come via Apple AirPlay 2, aptX Adaptive Bluetooth or the Bowers & Wilkins Music App. And once it's on board, it's dealt with by a DAC that's natively 24bit/192kHz but finds itself restricted (for now, at least) to accepting digital audio files of a 24bit/96kHz maximum. An update to make this hi-res audio player even higher-res is rumoured to be coming soon, along with an upgrade to multiroom compatibility (with other Zeppelins and Bowers & Wilkins' Formation range of wireless speakers).
There are two physical connections at the back of the speaker – one is for mains power, and the other's a USB-C socket used for servicing and for firmware updates too complex to be delivered over the air. In an ideal world there would be an eARC HDMI socket too, just for additional flexibility… but this is not an ideal world, and the Zeppelin (it would seem) is not a soundbar.
Interface: appy days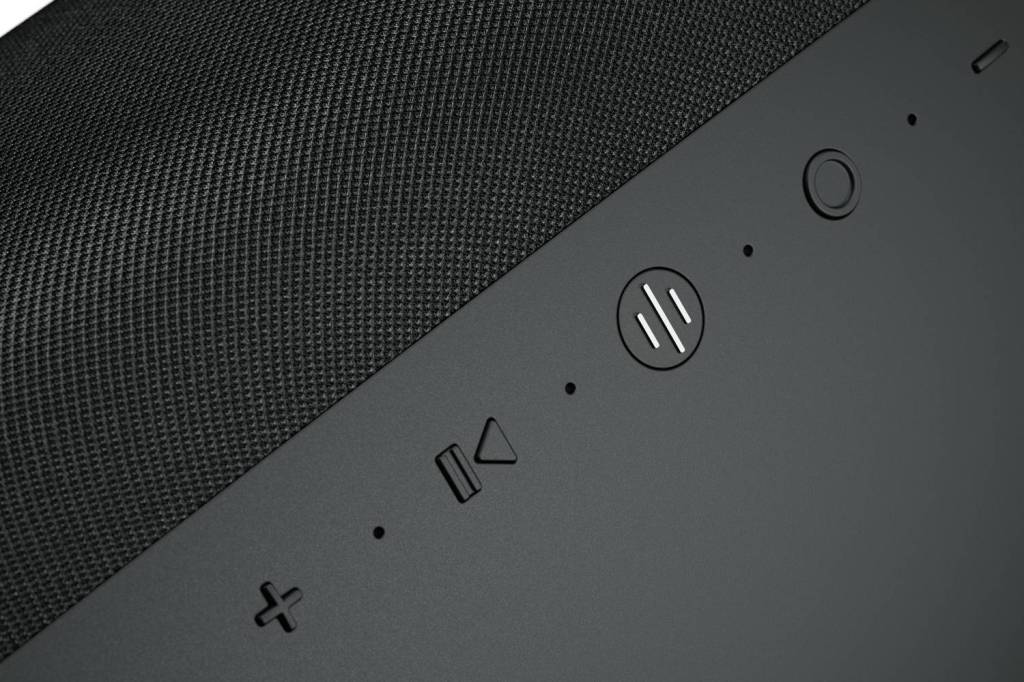 The Bowers & Wilkins Music App isn't bad at all – and that's not meant to be faint praise. It's stable, quite logical, quite responsive and looks good – and it's here you can integrate your Deezer, TIDAL and Qobuz accounts. It'll also handle TuneIn, Last.fm and SoundCloud – and one of these days it'll be possible to integrate Amazon Music too.
At least Amazon Alexa voice assistance made it on board just in time. It's as effective here as in any other implementation, and it means control is via voice, the Music app, the streaming service you're using along with AirPlay 2 or Bluetooth, or the very few physical controls ('volume up/down' and 'play/pause') on the rear of the cabinet.
Performance: getting what you're given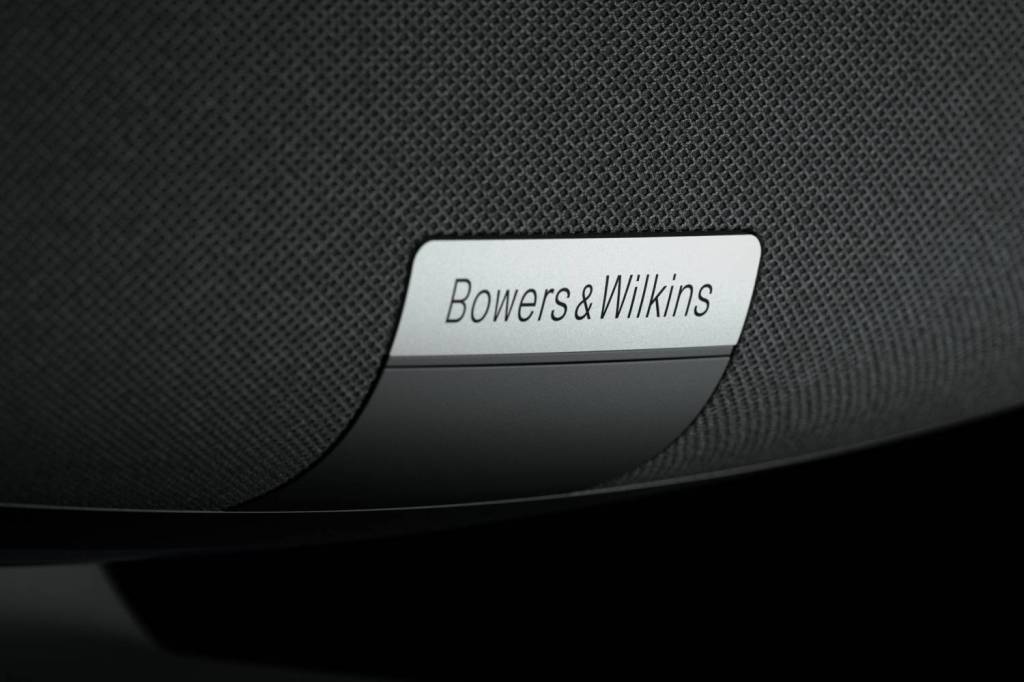 One thing the Music app doesn't do is allow the end user to fiddle with the sound of the Zeppelin in any significant way. There's a touch of EQ adjustment in the app, but no 'clever' DSP effects or anything like that – just the sound Bowers & Wilkins has decided on. Happily, it's outstanding sound.
It doesn't matter the music you stick on. The Zeppelin is just as willing to deal with the frantic jazz of Sons of Kemet as it is the overdriven dancefloor attack of The Bug, just as comfortable with the piano-and-voice of Nina Simone as with the pin-headed garage racket of Fontaines DC.
In every circumstance, it's a punchy and controlled listen. Bass is plentiful, but it doesn't get to run amok – and even though the Zeppelin digs deep and hits hard, its entry into and exit from bass sounds is straight-edged and true. Which means the midrange is free to get on with the work of handing over all the detail and character available in a singer's voice – which, when you're talking about Nina Simone, is a full-time job. Up at the top of the frequency range, there's similar attack – but it doesn't get hard or overly bright, even if you like to listen at big volumes. And the Zeppelin is most certainly capable of big volumes.
Detail levels are high – the Bowers & Wilkins can find and reveal minutiae even in the middle of a dense mix – and dynamic headroom is impressive for a product like this too. In fact, everything the Zeppelin does it does well.
What it doesn't quite do, though, is make entirely good on that promise of 'stereo' sound. The way the drivers are laid out means there's a definite 'left' and 'right' to the Zeppelin's presentation, of course – and if you're listening to one of those first stereo recordings where the drummer is all the way over to one side, that's where the drummer will be placed. But though it's a nice open listen, the Bowers & Wilkins doesn't really spread its sound any wider than the cabinet from which it's coming. So it's probably just as well it's quite a wide cabinet.
Bowers & Wilkins Zeppelin verdict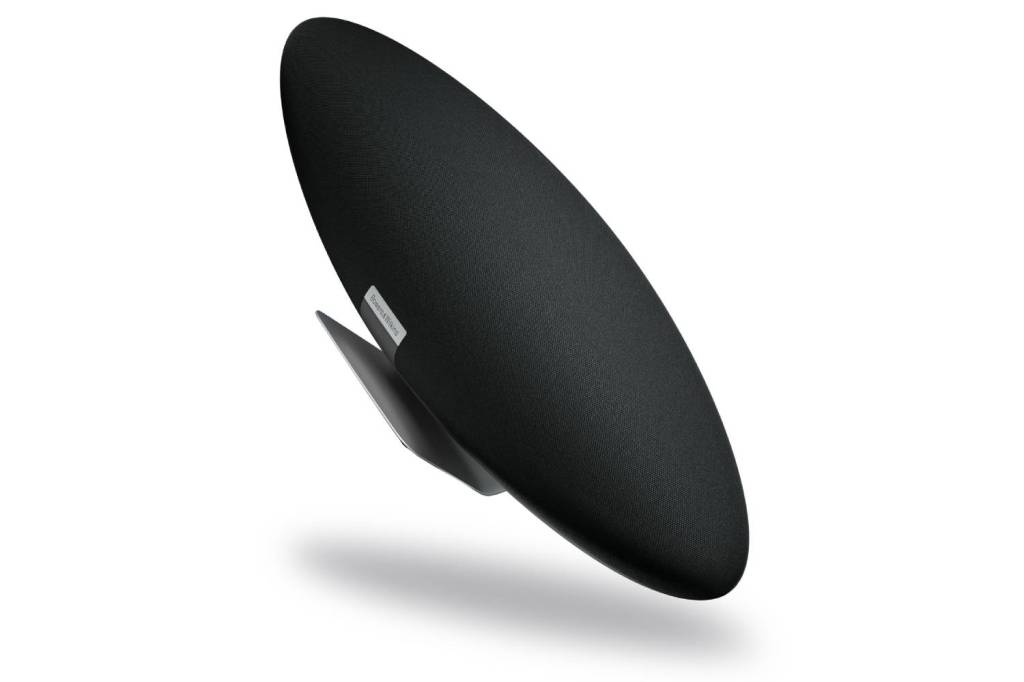 No, the Bowers & Wilkins Zeppelin doesn't quite give the wide, separated stereo sound it reckons it can. And no, that downward-facing 'ambient' light doesn't serve much of a purpose.
However, in every other respect this is a deeply impressive wireless speaker, with a stack of music-making talent and a control app that helps rather than hinders. It's basically the complete package.
Stuff Says…
Big speaker, big sound. Deeply impressive and enjoyable sound, yes, but also big.
Good Stuff
Deft, hefty and enjoyable sound
Good control app
Quite a statement as an object
Bad Stuff
Seems to be crying out for an HDMI input
Doesn't have the stereo separation it thinks it has