Blu Vivo 6 review
It's definitely big and budget, but is it bold or boring?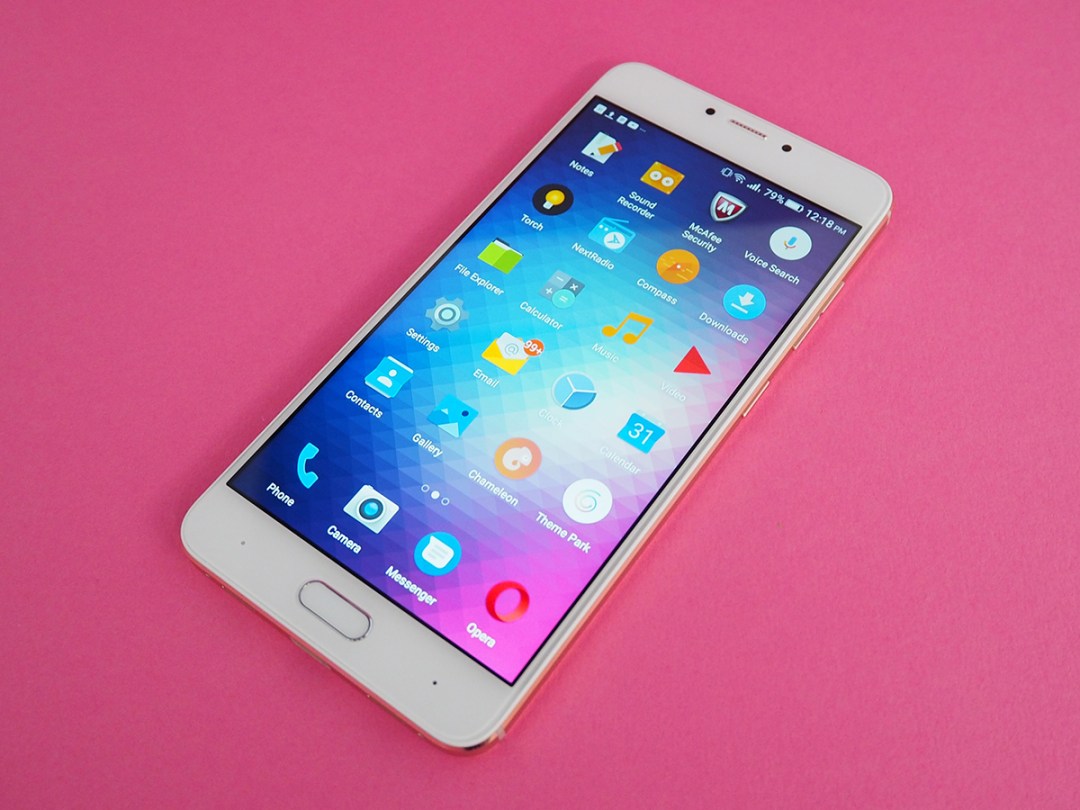 Remember when you didn't need an overdraft or a second mortgage just to buy a new phone?
It's not unusual for even a mid-ranger to set you back upwards of £500 any more. Even the mighty OnePlus 3 couldn't maintain its budget price, with the costlier 3T having taken its place.
You can blame Brexit and evil corporations all you want for the price hikes, but that's not going to help your wallet.
It's why the budget-friendly Vivo 6 feels like a bolt from the Blue. Or should that be Blu? The new-to-the-UK phone maker has shaved off fancy features that made the OnePlus 3 and iPhone 7 2016's smartphone juggernauts, leaving behind a handset that balances key components and keeping it within the realms of affordability.
Does it have the greatest processor? No. Can its screen compete with the big boys? Not quite. What's the stand out feature? Other than the price, the Vivo 6 doesn't really have one. But then it doesn't really have any major flaws, either.
THE GOLD STANDARD
You get a huge 5.5in screen up front, in a phone that costs half the price of the similarly-sized competition. That makes it a bit of a pocket squeezer, so if you're into skinny jeans, you're going to feel it clinging to your leg like a koala with attachment issues.
It's made from a now classic combination of aluminium and glass – Gorilla Glass 3 to be exact, which is admittedly a couple of generations old now. It still does a decent job of preventing light scratches, and even comes with two screen protectors for anyone so paranoid of damage they like to laminate their furniture.
The curved design priorities comfort, which is important for lengthy Netflix binge sessions – especially now you can download for offline watching later. You'll gain some muscle from doing so too, as it weighs 170g. Okay, it's not exactly going to replace your dumbbells, but it's noticeably heavier than its competitors.
This comes as a surprise, as it's a relatively thin phone. Nowhere near as skinny as the iPhone 7 mind, but at 7.6mm its waistline is similar to the OnePlus 3 and Motorola Moto Z.
The biggest drawback is colour – unless you're into your bling. There's Gold and Rose Gold to choose from, but both are an acquired taste. If the Vivo 6 was available in silver or black too, it might not have stood out from the crowd, but it would have appealed to a lot more people.
The touch sensitive buttons at the bottom of the phone can be incredibly infuriating, too. You'll find yourself accidentally brushing the bottom panel right as you're getting comfy to watch a film, chucking you straight out of your app. There've been times that I've wanted to tear my hair out because of this annoying design choice.
THE BARE NECESSITIES
In a pursuit to be crowned the king of budget phones, Blu has stripped the Vivo 6 of everything but the necessities. There's no waterproof casing, no NFC for Android Pay, or any other stand-out feature hiding up its sleeve.
You do get a fingerprint sensor, but it offers mixed results when it comes to unlocking your phone with a touch. Even after an in-depth scan of my thumb during setup, it usually took a few attempts for my print to be recognised. Good job we're not all using fingerprint locks on our front doors just yet.
It may have cut the fluff, but Vivo 6 manages to get the basics right. It hits the storage sweet spot with 64GB – enough space for most, as long as you don't try to build up a mobile movie library. There's a microSD card slot for adding extra storage later, too.
A USB-C port ensures speedy charging, and the headphone port means you won't be forced to plug in an adaptor, or search stores for a pair of wireless cans just yet.
CHOKED BY MOTION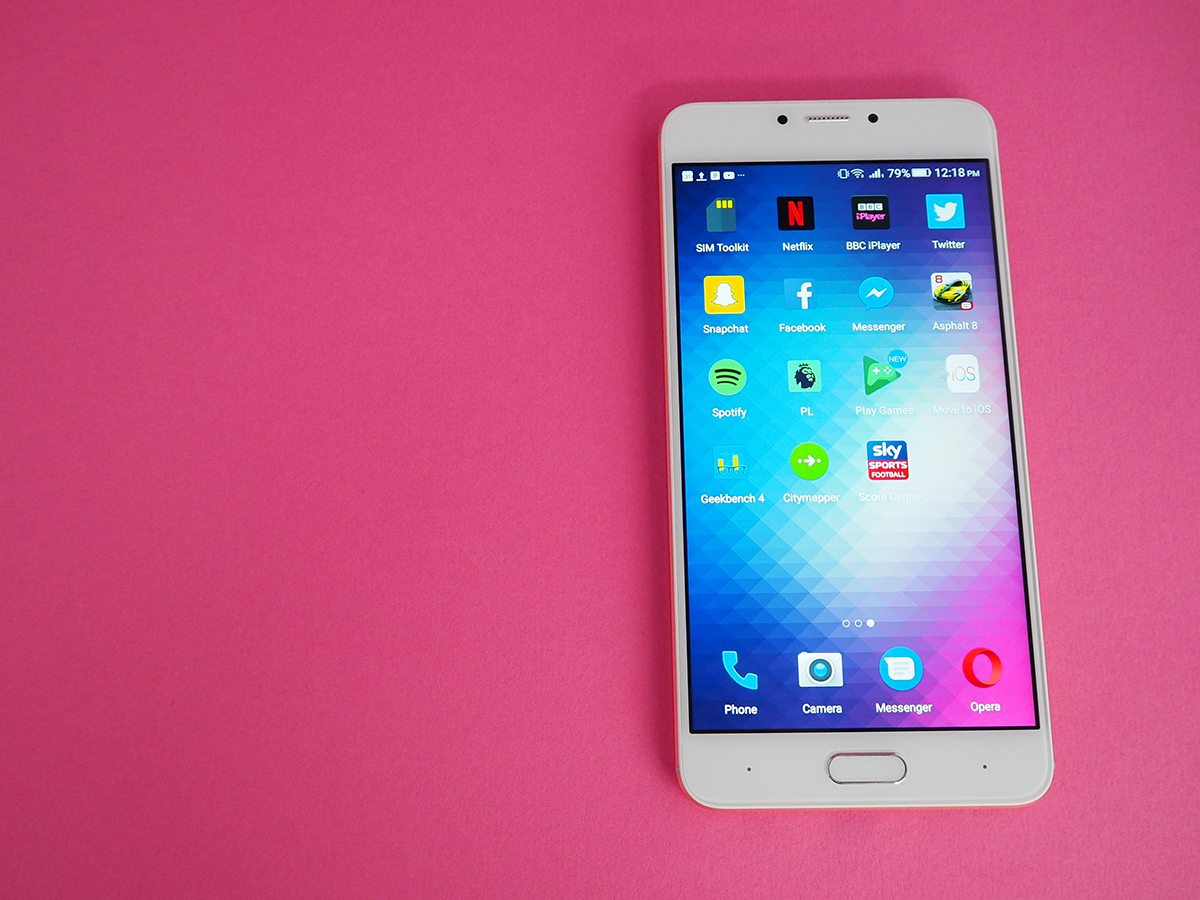 AMOLED might be the must-have display tech for top dollar smartphones, but if you've spotted the emerging pattern of this review, it'll come as no surprise the Vivo 6 doesn't have one.
It sticks with LCD, but manages to find room in the budget for a Full HD panel, which still looks great. Colours dazzle in the rainforests of Attenborough's Planet Earth 2. You couldn't fault the display while watching a close-up shot of a sloth slowly swinging through the trees.
As soon as the camera pans for a wide shot, though, the pixels go all grainy. This is also true for fast moving objects, whether you're streaming or watching video saved to your phone.
Still, you'll rarely encounter this issue depending on on your TV habits. Watching Sir Alan Sugar fire his wannabe business partners, or Z-list celebrities survive a jungle, and there'll be enough stationary characters that you'll be lulled into the belief that you have a top-market display.
Just remember that as soon as you switch over to the football, you're going to become disgruntled by the lack of clarity.
That 5.5in screen-size really boosts the viewing experience, though. If you've never had a phone-screen at such a size before, you'll be more inclined to start catching up on the week's TV during your daily commute.
MALLOW OUT
This is a budget phone, so don't expect any Nougat-y goodness under the hood. You get Android 6.0 instead, which means no multi-window support or Daydream View VR compatibility.
That shouldn't really be a dealbreaker if you're more focused on price, though. Marshmallow still offers a fast and easy-to-use experience, so you won't feel like you're using Stone Age software.
The Vivo 6 keyword is "simple", so as long as you're not the type to take a limo to the town centre for a general night out, you'll be delighted by the simplicity of the phone's layout.
Your apps are all available from the phone's home screens. No unnecessary barricades prevent you from instantly swiping and selecting the likes of Instagram and Twitter.
SMOOTH SAILING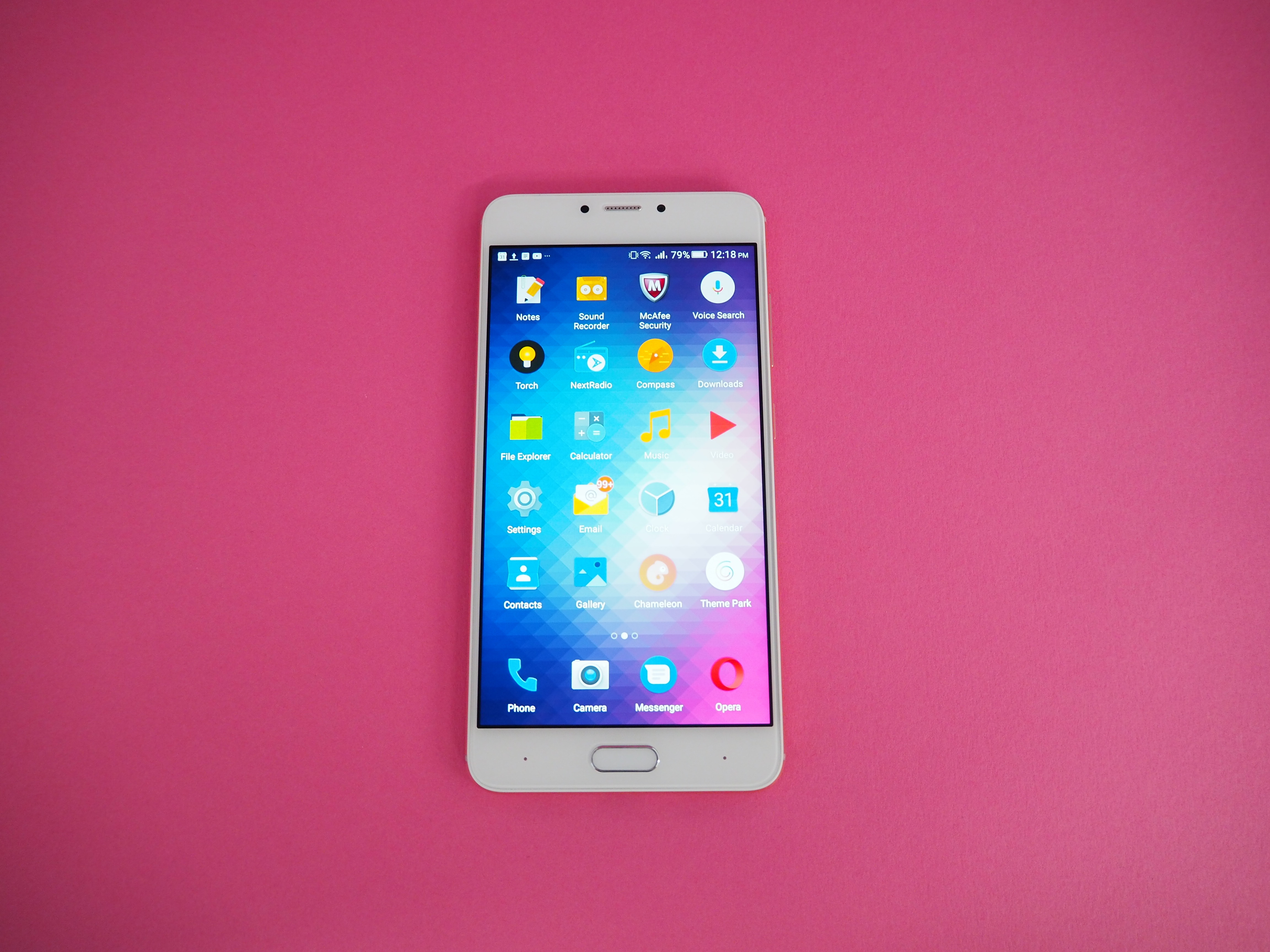 Keeping to the basics helps keep things speedy, too. That MediaTek CPU might not scream "power", but you'll rarely notice any sluggish behaviour or long load times.
Despite Geekbench 4 suggesting that Vivo 6 has half the speed of phones like the Samsung Galaxy S7, it runs as smoothly as you could want for the cash.
Play Asphalt 8 for half an hour and you're unlikely to notice any stalling pixels. At no point did the phone heat up either, whether I was playing games or watching TV for extended periods of time.
So as long as you're not using any power-consuming apps, the eight CPU cores and 4GB of RAM should offer more than enough speed. After all, what's the point in purchasing a supercar if you're only going to drive on 50mph roads?
FOCUS ON THE PRIZE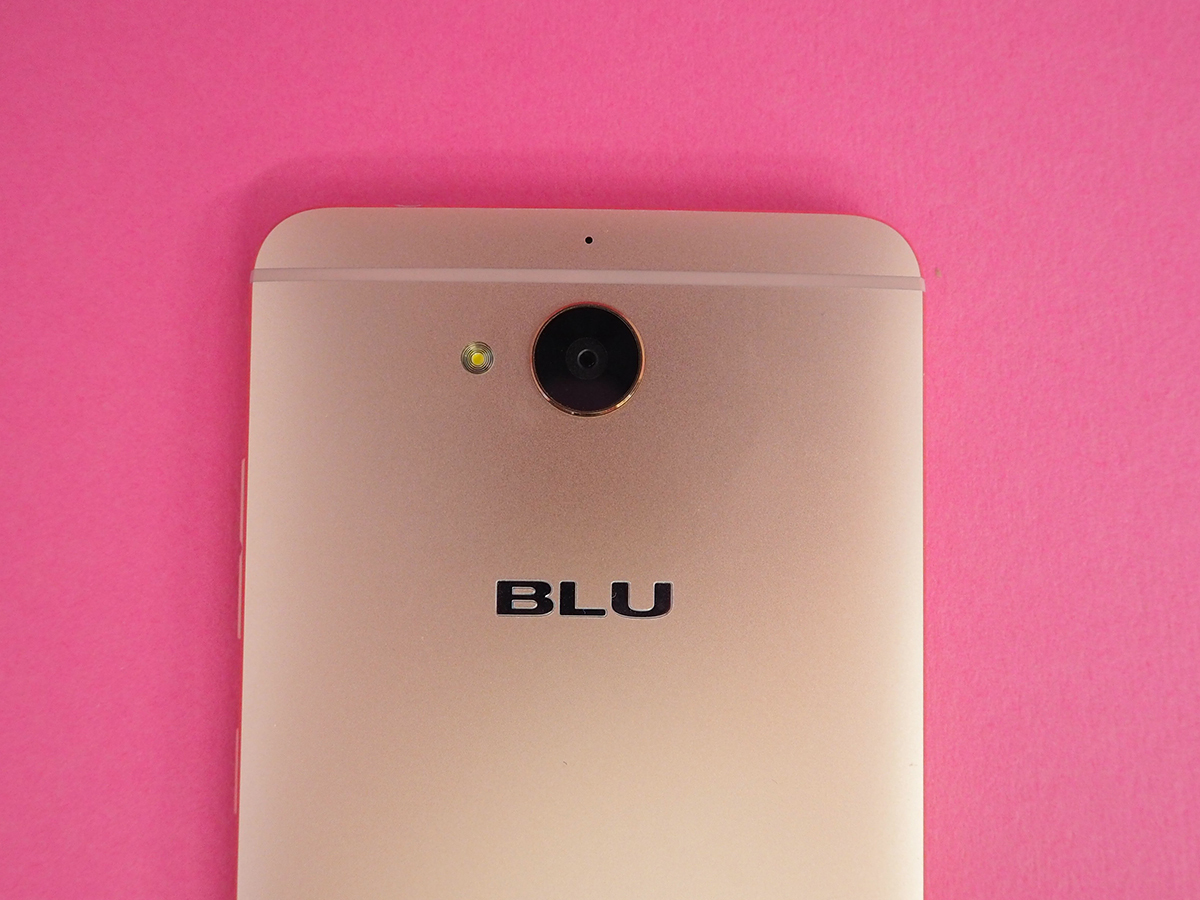 You're most likely expecting the Vivo 6 to have a basic camera, based on all the cut-backs they've made for other features. Well, you're in for a shock: it's got camera tech to take on the flashiest of smartphone snappers.
The 13MP rear snapper has phase detect autofocus and a twin LED flash, so even the most amateur of photographers should be able to take some impressively striking photos – regardless of the lighting, inside or out.
I took the Vivo to a fairground at dusk, a nightmare for most smartphone cameras with the range of fluorescent lights to take in. Yet despite my hands shaking from the winter cold, I was able to take clear pictures that anyone would be proud to champion on Instagram.
You'll see the shortcomings if you stick your snaps side-by-side with a more expensive phone, sure, but for the most part they hold up very well once you've uploaded them to all your social sites.
The 8MP selfie cam is equally as impressive, as long as you feed it enough natural light to keep the noise levels low.
If you like your filters, then you'll love "beautify" which enables you to tweak your photos, such as making your face more slender and removing any unwanted blemishes.
This process may sound complicated and reserved for experts of Photoshop, but it's incredibly easy. You simply have to click a few icons and adjust a bar and you're done. There's also a large variety of filters and modifiers to use, but importantly, you'll never feel overwhelmed.
It's a dab hand at video, too – at least while you're focused on stationary objects. Introduce a crowd of moving people or a fast spinning fairground ride and the clarity and detail soon drops.
This isn't a camera for taking breathtaking footage that could rival Attenborough, but for filming your antics for a Snapchat story, it will do just fine.
On the bright side, there are plenty of camera modes to play around with, including HDR, Panorama, Time-lapse and a dedicated Night mode. There's even a dedicated GIF creator.
It's a real achievement that BLU has been able to fit in so much customisation tools for their cameras, yet even the most inexperienced of photographers can jump straight in without feeling out of their depth.
ALL IN A DAY'S WORK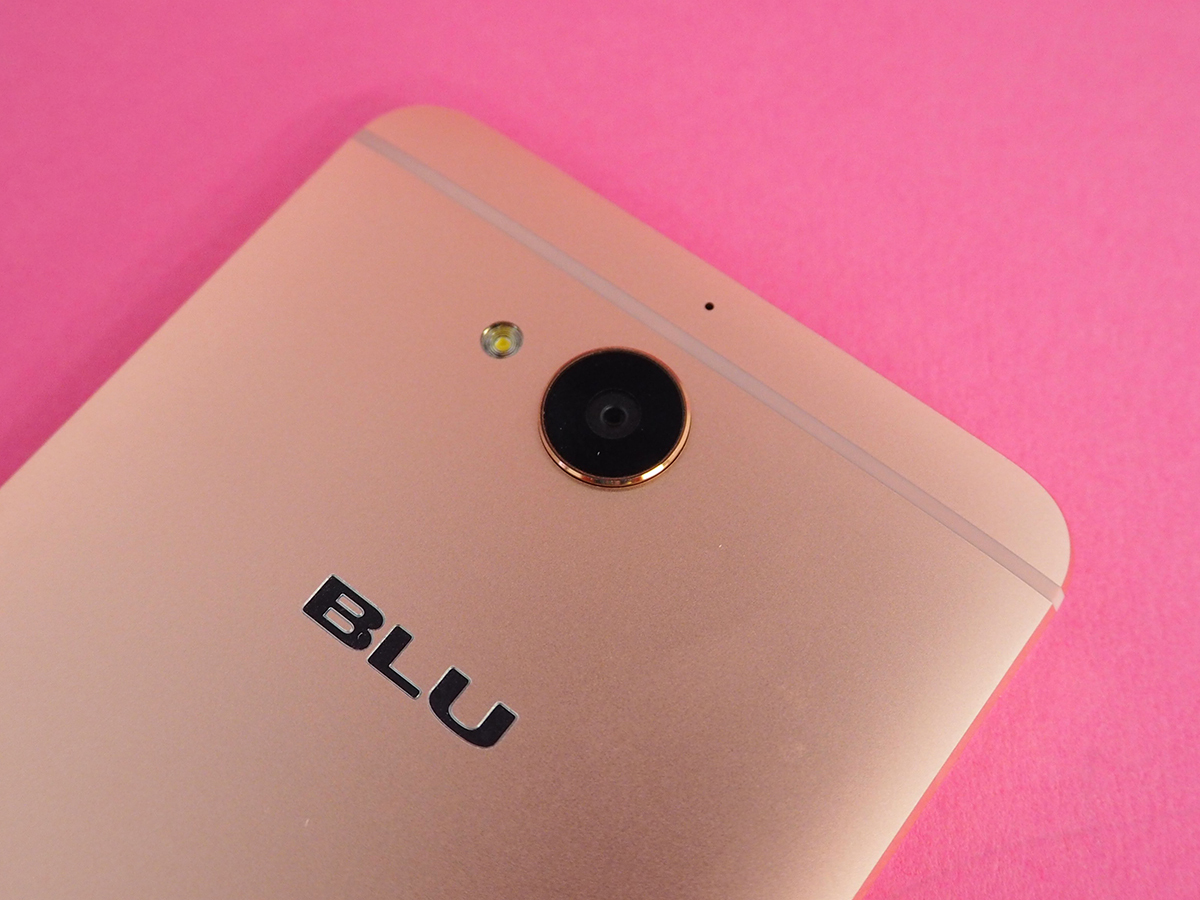 With a 3130mAh battery, the Vivo has more juice than your average smartphone. This means longer battery life too.
It can easily survive a day of light use, so there's no need to be running home from work to prevent it from blacking out.
Watching an hour long television show usually knocked 15% off the battery total, so if you managed to pass GCSE maths, you'll be able to work out that it should be able to cope with just under seven hours of video on a fully charged battery.
BLU VIVO 6 review – verdict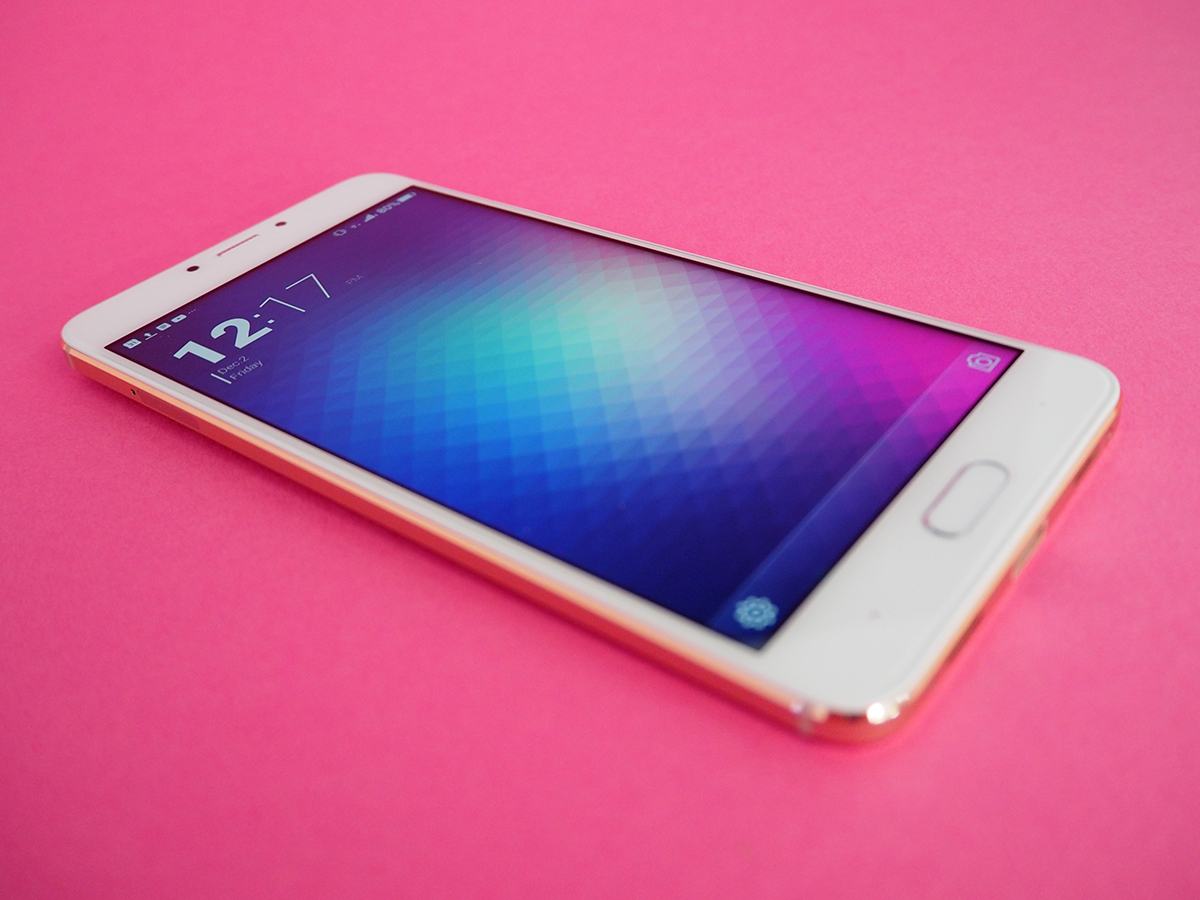 Rather than asking you to break the bank to get a multi-talented device in your pocket, Blu would prefer you save your pennies. They've stripped back every flashy feature to keep the Vivo 6 affordable and efficient.
Read the tech specs, and you're likely to be yawning yourself to sleep. Besides the camera and 5.5in screen, nothing stands out. Still, get your mitts on one and you'll realise that the Vivo delivers most things you'd need from a smartphone.
Sure, it can't be used for Android Pay, but wouldn't you rather save £300 and use your contactless credit card?
It can't quite topple Lenovo's Moto G4, the king of budget phones. The colour options give the Vivo 6 a marmite appeal and the lack of a special feature such as water-proofing make it difficult to get excited about.
Still, if you're considering a budget phone, yet crave a Netflix worthy screen, then this is a phone to seriously consider.
Buy the Blu Vivo 6 here from Amazon
Tech specs
| | |
| --- | --- |
| SCREEN | 5.5in, 1080×1920 LCD |
| CPU | MediaTek Helio P10 octa-core |
| MEMORY | 4GB RAM |
| CAMERA | 13MP rear w/phase-detect autofocus , 8MP front |
| STORAGE | 64GB on-board, microSD expansion |
| OPERATING SYSTEM | Android 6.0 Marshmallow |
| BATTERY | 3130mAh |
| DIMENSIONS | 153x75x7.6mm, 170g |
Stuff Says…
It might not have the wow-factor, but this budget phone gets the basics just right
Good Stuff
Bit of a bargain, really
Clear enough camera quality
Ample performance for the price
Bad Stuff
Pixelated picture at times
No real stand-out features