Atlas Wristband hands-on review
This wristband tracks everything from push-ups to deadlifts. We get sweaty at the Wearable Tech show, so you don't have to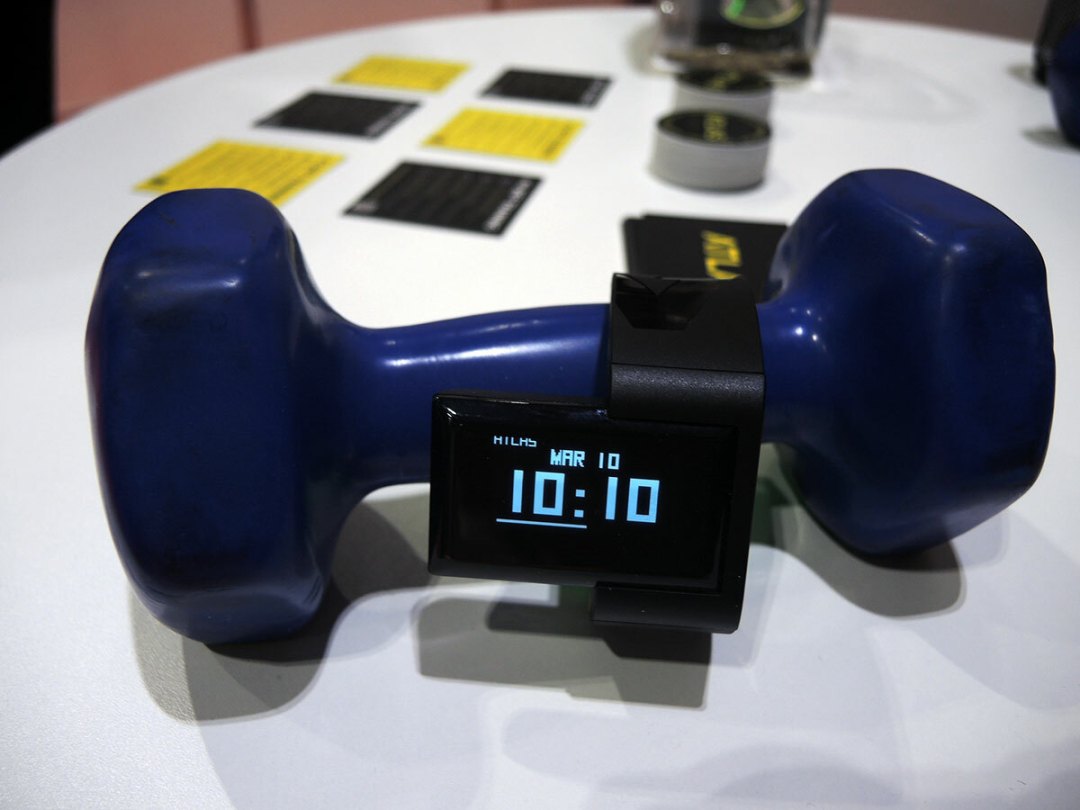 Fact: there are probably now more health-tracking fitness bands than there are types of bread, but the one we just tried out at the Wearable Tech show is a little different.
At first glance, you'd be hard-pressed to mistake the Atlas Wristband for a smartwatch, which is no surprise, given that it isn't one. 
Instead, it's aimed at fitness fanatics, and stands out from the crowd by promising accurate measurements of exercises involving body weight and free weights. No notifications, no call-answering, no nonsense.
Why is it different?
Other fitness trackers we've tried can't tell the difference between a 100kg deadlift or a set of pull ups, but the Atlas promises to do this with ease, thanks to its clever insides.
While Atlas uses existing sensors to track steps and movement like its rivals, its software algorithm sets it apart by recording "fingerprints" unique to different types of exercise, precisely mapping 3D arm movements.
Does it work?
We strapped on the Atlas, churned out ten push-ups, and that's exactly what it measured. There was no faffing around telling it what exercise we were about to do – it's smart enough to detect what you're doing automatically.
A companion app lets you track everything from muscle groups used to calories burned and weight progression over time, letting you keep on top of your workouts and making sure that you never plateau.
There were no barbells or pull-up bars on hand, so we'll have to reserve our full judgement for our final review to truly test just how clever the Atlas' auto-detecting software really is.
Using the device itself isn't as smooth as it could be – the single navigation button is pretty stiff, making it a little tricky to switch between the time and workout mode, but CEO Peter Li tells us that the consumer version will land with a touchscreen, which should make things more convenient.
Solid and functional
The Atlas probably won't replace most people's watches, but it's not designed to. We'd strap it it on when we're at the gym or recording a run, then swap it for an actual watch (or smartwatch) for general use.
It'll apparently last long enough to record one hour of workouts a day, for up to seven days on a single charge, and its flap-less microUSB port means there's no proprietary charger to mess around with.
Despite the naked microUSB port, the Atlas is still waterproof up to 50m, and yes, it measures your heart rate too. The unit itself slots in with a satisfying click, thanks to a bult-in magnet, and the matte soft-tough rubber strap is comfortable and light.
Price and release date
The Atlas Wristband was funded to the tune of US$631,628 (503% more than the target) on Indiegogo back in March last year, and is set to hit shelves in April, for around £165.
Stay tuned for our full review, where we'll put it through its paces.