Asus Zenbook UX310UA review
MacBook styling, but not for MacBook money - Asus gets the price right for its sleek ultraportable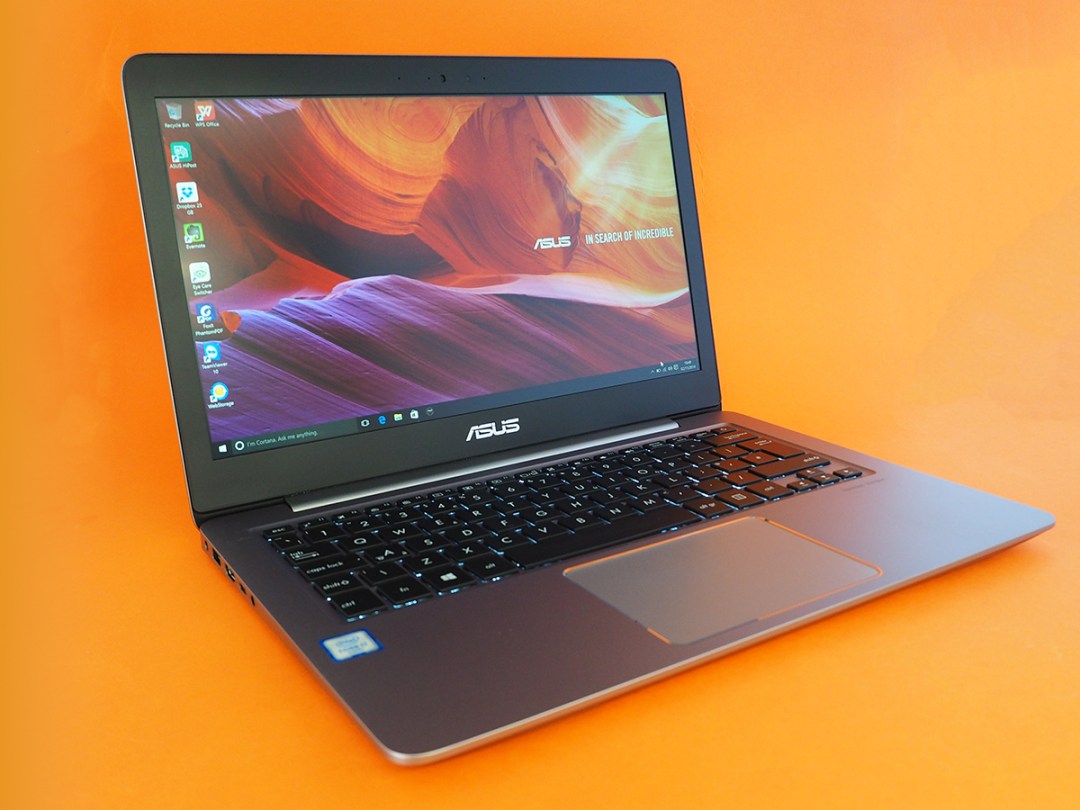 Picking a portable laptop used to be easy as pie. Didn't have a lot of cash to splash? Grab a Chromebook. Got a bit more spending money? Tough to get better than a MacBook Air.
That's not true any more. Apple seems to have kicked the MacBook Air to the kerb like a red-headed stepchild, lavishing all its love on the ultra-thin (and ultra-expensive) MacBook and MacBook Pro instead.
It opens the door for another kick-ass ultraportable under £1000 to take its place – and Asus is hoping that will be the UX310UA.
This premium 13.3in Ultrabook won't break the bank, but it's got a Retina-busting resolution, plenty of power and lots of USB-C connectivity – it is 2016, after all.
So is this the new laptop to lust after, at least for those of us without stratospheric bank balances?
ASUS ZENBOOK UX310UA DESIGN: STEEL-Y DAN
It certainly delivers on looks – the UX310UA is a bit of a stunner, whether you go for the silver colour on show here or the fetching bronze alternative.
The all-aluminium shell weighs in at 1.45kg and is 19mm thick – not quite as thin as a MacBook Air, but some 550g lighter. That's a serious saving when you're trying to shed as much weight as possible for on-the-go working.
Any metal-bodied ultraportable runs the risk of looking a bit too much like a MacBook, so we're chuffed to see Asus standing out with a brushed concentric circle design on the lid. It looks ace and glints in the light – it instantly looks like a more expensive laptop.
Ultrabooks are usually about as well connected as a potato, but the UX310UA breaks the trend. It's packing two USB ports, one USB3 and one reversible USB-C, so you're future-proofed for when your gadgets finally make the switch.
You also get HDMI, a headphone jack and an SD card reader. Sure beats the measly two ports you get on a modern MacBook, doesn't it?
BUYING ADVICE
You can snap up a UX310UA for around £550 online – it sounds like an absolute steal, but make sure to check the spec before you click that buy button. The cheaper model has a much more entry-level spec than the £700 version we've reviewed here.
For your extra cash, this top-end model doubles up on RAM and storage, adds a faster CPU and drops in a much higher resolution screen. There's not much else out there that can beat it (at least on paper) for the same money.
ASUS ZENBOOK UX310UA KEYBOARD/TOUCHPAD: GETS THE JOB DONE
The UX310UA doesn't get a lot wrong when it comes to usability, either. OK, so the keyboard is probably on the wrong side of spongey, but you still get enough travel in each key to type comfortably without filling your files with typos.
There's even a full keyboard backlight, so you can always see which keys you're hitting, even once the sun's gone down. Handy for frequent flyers.
It does flex a bit under pressure, though – just a reminder that this isn't a £1K+ machine, but a bargain-tactic laptop you didn't spend a fortune to buy.
Windows laptops with dodgy touchpads are a dime a dozen, but thankfully this ain't one of 'em. It's got two built-in buttons and a massive glass surface that lets your fingers glide across with the smallest bit of friction.
You've got to crank up the sensitivity a bit to make it feel properly responsive, but with a bit of tweaking it's perfectly usable – even the multi-touch gestures didn't have us tearing our hair out after a few tries. Result.
ASUS ZENBOOK UX310UA SCREEN: PIXEL POWER
Sure, you could pick up a UX310UA with a Full HD, 1920×1080 resolution screen, but why would you? Not when there's an awesome QHD+, 3200×1800 panel on offer.
It's a world ahead of the MacBook Air's now pitiful 1400×900, making pictures and text look absolutely pin-sharp. There are a few trade-offs, most notably battery life (more on that below) but it's worth it if you want your photos and videos to really leap off the screen.
Admittedly contrast could be a bit better, so dark images aren't quite as inky black and lighter photos look a little on the dull side, but it's hard to complain for the price. The IPS panel has great viewing angles and is easily bright enough to use anywhere – even outdoors, thanks to that reflection-busting matte finish.
There's even a decent pair of speakers backing up the stellar screen. Basically, they're fine for YouTube or a bit of background music while you're working on other things.
Crank up the volume and you'll expose the lack of bass, but c'mon – anything more would be breaking the laws of physics. This is still an Ultrabook, after all.
Still, the down-firing drivers resonate off any hard surface and help give things a bit of a boost. Work on a desk, rather than your lap, and you'll give your ears a treat as well as saving your crotch from a roasting.
ASUS ZENBOOK UX310UA PERFORMANCE: MID-RANGE MARVEL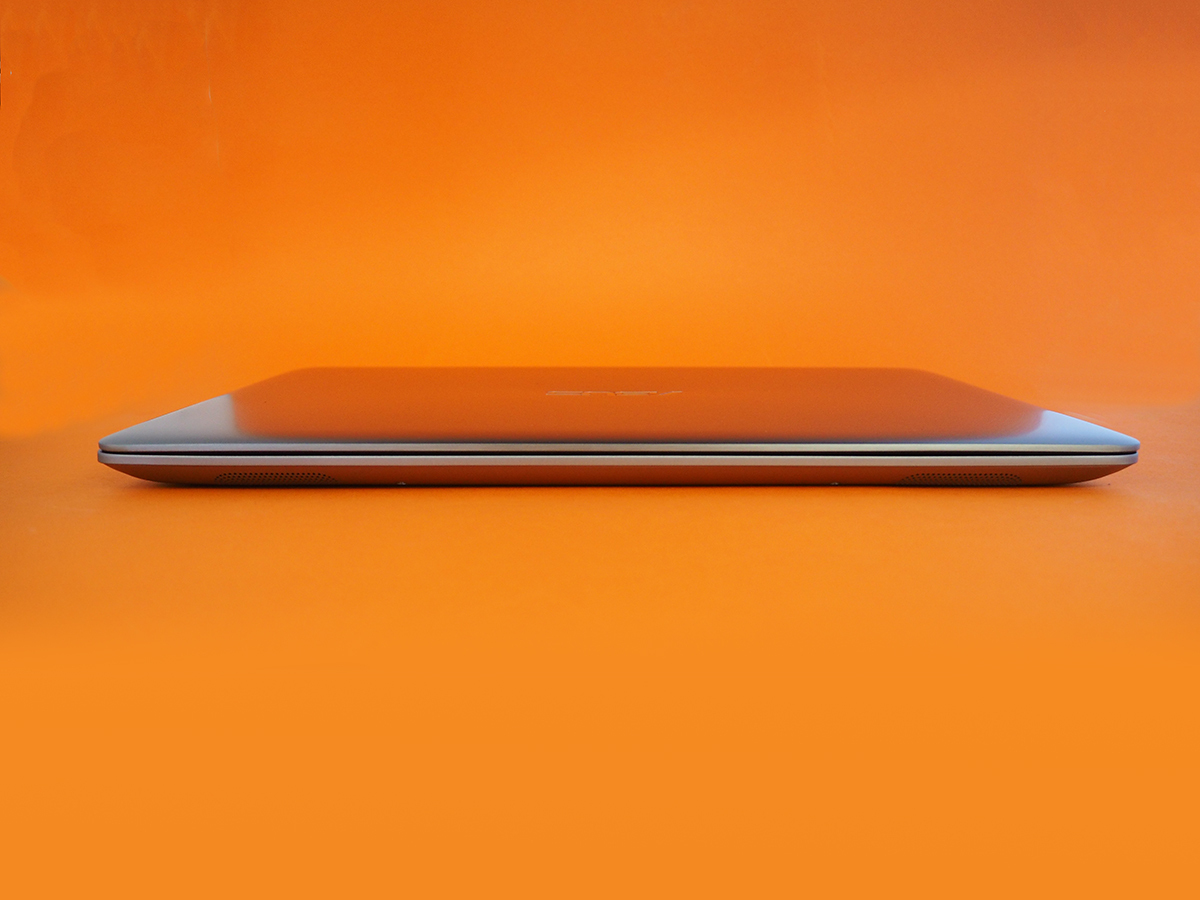 With a dual-core Intel i5 CPU and 8GB of RAM on board, the UX310UA should be able to handle just about any everyday job you can throw at it.
The i5-6200U is an energy-efficient chip though, so don't expect masses of power. You'd need a crazy amount of Chrome tabs open to slow it down, but do anything fancy with 4K video and it'll feel the heat.
The 500GB SSD goes a long way to help keep things snappy. It'll boot into windows in no time at all, and you won't be waiting around to transfer files or folders.
Gaming is a different story, though. There's no fancy Intel Iris graphics here – just an HD 520 built into the CPU. It's enough for older, less demanding games, but only if you drop the resolution down to 720p. That high resolution panel would be tough on a high-end laptop GPU, but here it makes new games absolutely unplayable. If you just want a Minecraft fix, though? No problem.
By ignoring gaming completely and sticking to basic working or web browsing, you'll get about six hours of life from a full battery charge. Throw in some Full HD Netflix streaming and you'll struggle to reach four.
It's the one area Apple's MacBook still manages to come out on top – that'll keep going for up to nine before giving up the ghost. You'll want to keep the mains adaptor handy if you're planning a full day away from your desk.
ASUS Zenbook UX310UA verdict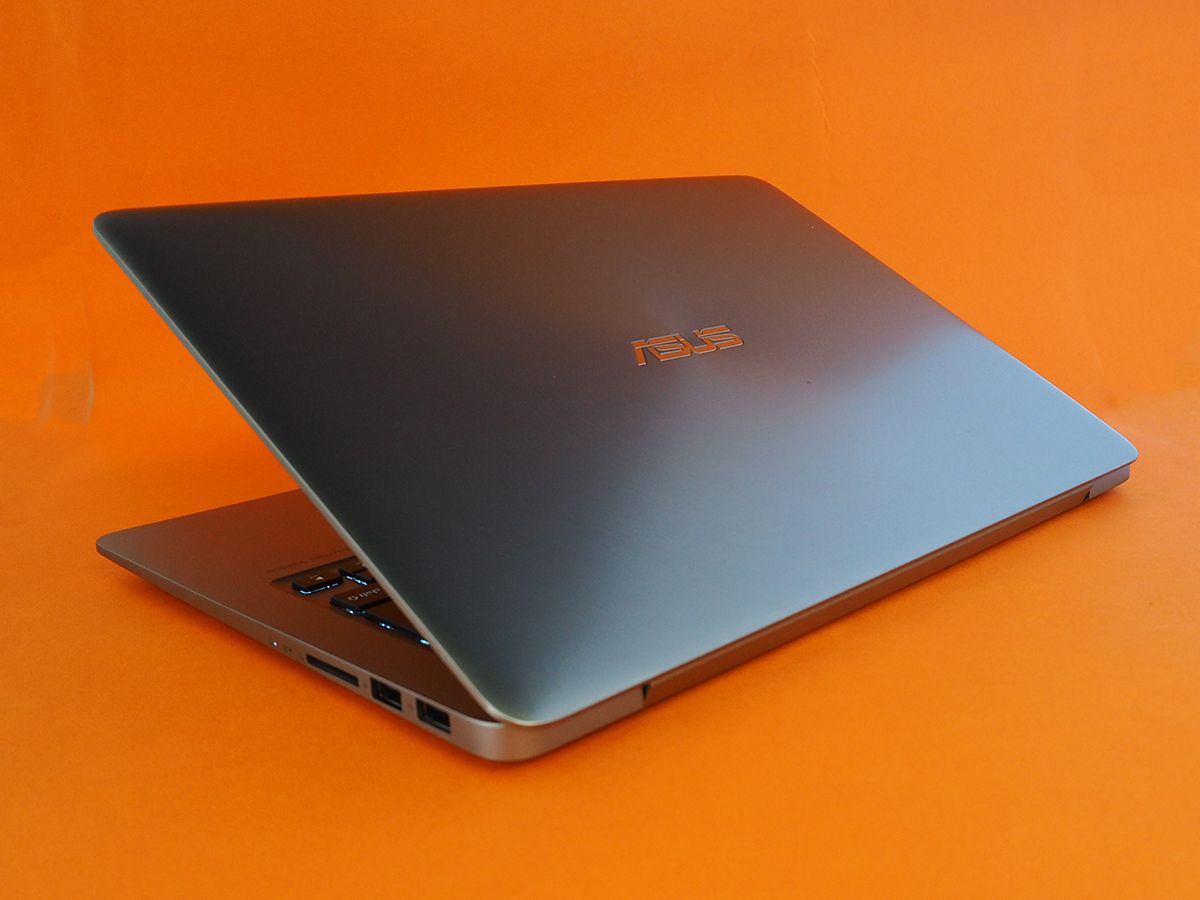 OK, it might be a basic clamshell laptop, a decidedly retro concept in 2016, but Asus has made sure to add enough bells and whistles to help the UX310UA stand out.
That high resolution makes it a joy to work on, and there's enough power for serious number-crunching as well as day-to-day writing or web browsing. A better graphics chip would have made it a serious road warrior, but it can still handle the odd bit of photo and video editing when it needs to.
Battery life could be better too, but you'll get a whole lot more done on one of these than you will on a tablet.
It loses out to Dell's phenomenal XPS 13 in the style stakes, but costs a whopping £300 less. Asus has hit that price sweet spot, undercutting the competition and making potential MacBook Air buyers think twice before hitching their wagon to Apple and macOS.
Don't mind working with Windows? There's little else out there that's better, without spending a whole lot more money.
Buy the ASUS Zenbook UX310UA from Currys
Stuff Says…
Not quite the whole package, but still difficult to beat for the money. If power and pixels are all that matter, pick this over a MacBook
Good Stuff
Looks great
Super-detailed screen
Great performance for your cash
Bad Stuff
A few minor build quibbles
So-so battery life
Not quite as thin and light as the more expensive competition