Apple iPod Nano 2G review
The best MP3 player in the world is back and, well, pretty much the same as it was before. Except bigger and....err, smaller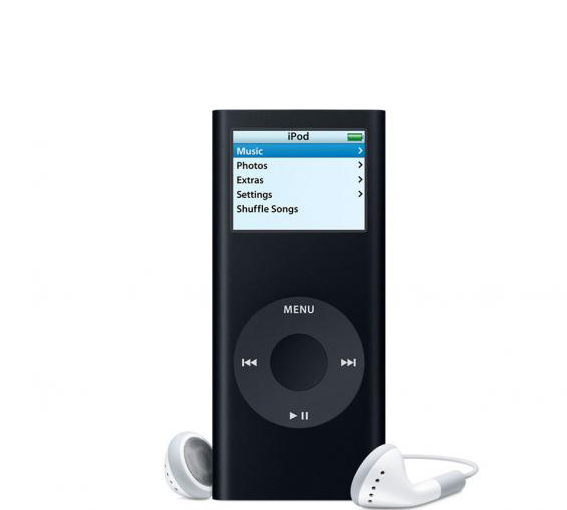 At its unveiling in autumn 2005, the first-generation iPod Nano drew a chorus of gasps, followed by wild applause: it was undoubtedly the coolest MP3 player the world had ever seen.
So it was shocking when, a year later, Steve Jobs unveiled the second-gen Nano to the same audience, only to be met with deafening silence. Why? Because we were looking at an even-more-mini iPod Mini. Apple's design team had done the unthinkable and taken a step back in time.
More Mini than Nano?
So we were dubious when we received a batch of the new Nanos in a variety of colours: the 2GB and 4GB coloured versions received nothing more than a cursory glance. Fortunately, we managed to grab the stealthy, none-more-black model with its new high-end 8GB capacity.
It has more space than the original 5GB hard-drive Mini, but costs a fraction of the price, and has all the benefits of Flash memory, a skinny profile, epic battery life (now 24 hours) and short boot time.
What's more, Flash players have none of the moving parts of hard drives, so are better suited to life in your pocket – or in your sports bra. Add a Nike+ pedometer kit and your Nano will be transformed into a personal trainer.
But first things first: loading the iPod with music. This is made easier by the new iTunes 7.0 software, which includes a vastly improved iPod management pane, with separate tabs to control podcasts, photos, calendars, Nike+iPod training data and, of course, music. If your library has more tunes than your iPod can take, you can choose to let iTunes pick a selection for you, manually load your Nano or just synchronise selected playlists. We loaded up 1200 of our favourite songs (in 196kbps MP3 format), which left 1GB for data.
Like all iPods, the Nano comes with a USB 2.0 cable, but you'll have to pay extra if you want a mains charger or dock, although they're not essential. If you do have a spare £20, we advise upgrading the earphones instead – Apple claims the earbuds have been revamped, but they still sound weak, and you won't regret investing in a pair of Sennheiser MX500s or CX300s.
With upgraded 'phones, the sound quality is excellent – and once it's in your pocket and on the road, it's hard not to fall for the charms of the new Nano. Although it's the same size as its predecessor, it fits in places the old Nano couldn't because it doesn't need a protective cover. The old Nano got scratched if you looked at it too hard – the new one requires a nasty incident with some keys.
The screen can still pick up scrapes, but you won't spend much time staring at it because the new Nano won't play video. This seems like a strange omission when Apple has started to offer some serious movie downloads through iTunes (albeit only in America at present), and it means that the Nano is not as feature-rich as rivals such as the Sandisk Sansa and Creative Zen V. But who cares? The nano is still the most desirable MP3 player in the market – and now its beauty is more than skin-deep.