Apple iPhone SE review
This compact iPhone packs a major punch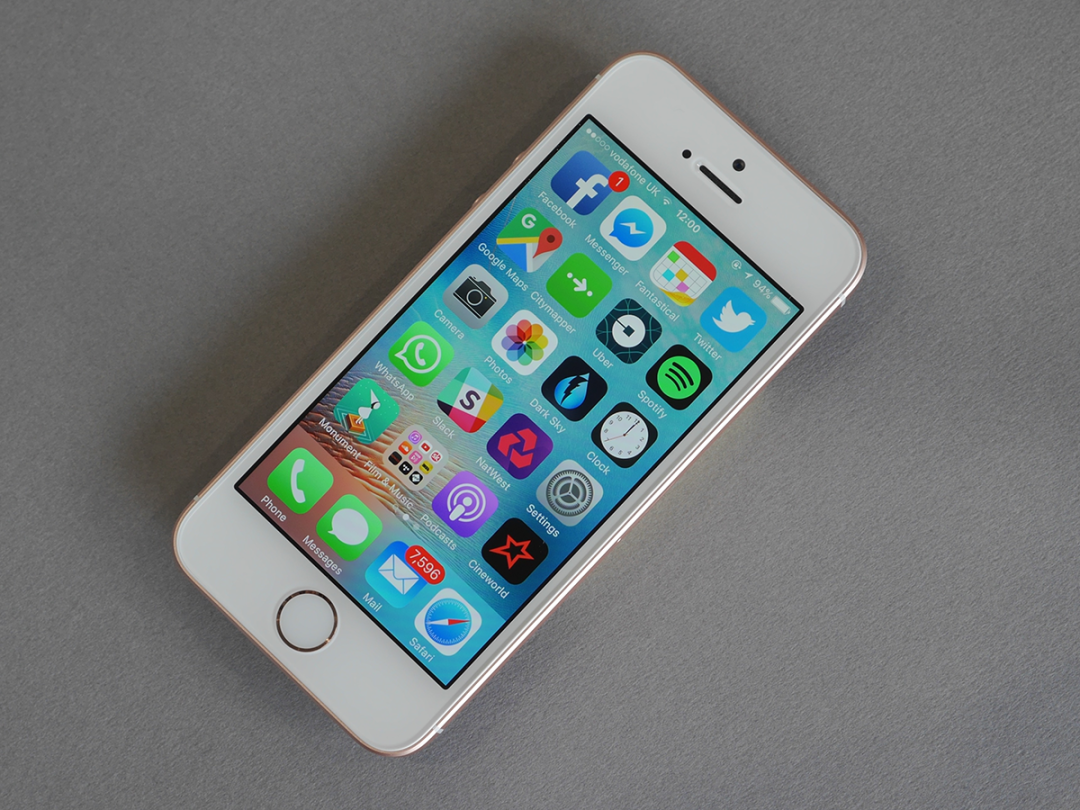 The iPhone SE is an apology in the shape of a smartphone.
Remember the iPhone 5c? Apple's first 'cheap' handset was as close as it's ever come to a dud. Well, in the last decade at least. Too expensive for the folks it was aimed at and too underpowered compared to any other handset at the same price, the 5c never really caught on and was effectively nixed within a year of its launch.
So here's the SE, Apple's second crack at the 'affordable smartphone' whip. And do you know what? It's an absolute banger.
The cheapest iPhone ever made packs pretty much all the power of the iPhone 6s into the 4-inch aluminium shell of the iPhone 5s. Get ahold of the thing and it feels like value for money, rather than a step backwards for 5s owners who just wanted to stick with a smaller handset.
For a phone of such slight stature, the SE is uncompromisingly current.
Retro chic
Just like Donald Trump, I'm afflicted by small hands syndrome. This means the 4in iPhone 5s has always been the perfect size for me. Moving up to the new 4.7-in iPhone 6s meant learning to stretch my thumb in new opposable directions.
And as for the 5.5in 6s Plus? I can't hold that thing one-handed without suffering from a near-constant anxiety attack. Sure, I might not be tall but it's still a long way to travel from my digits to the pavement.
Having become accustomed to the more portly iPhone 6s, I kind of expected using the SE to feel like a step backwards. That using it would force my muscle memory to take a time warp into the past. Thankfully, my hands took to it as naturally as Mr Trump does to douchebaggery.
Returning to the power button at the top took a little bit of mental recalibration, but I've always preferred that placement: it makes your phone that little bit more secure to grasp on to.
At just 113g in weight, the iPhone SE barely registers in my hand either. I can nimbly flip the phone into landscape mode to take a photo, then revert back to answering a message without missing a beat, all with one hand. That's something I've really missed since big iPhones became a thing.
SE no evil?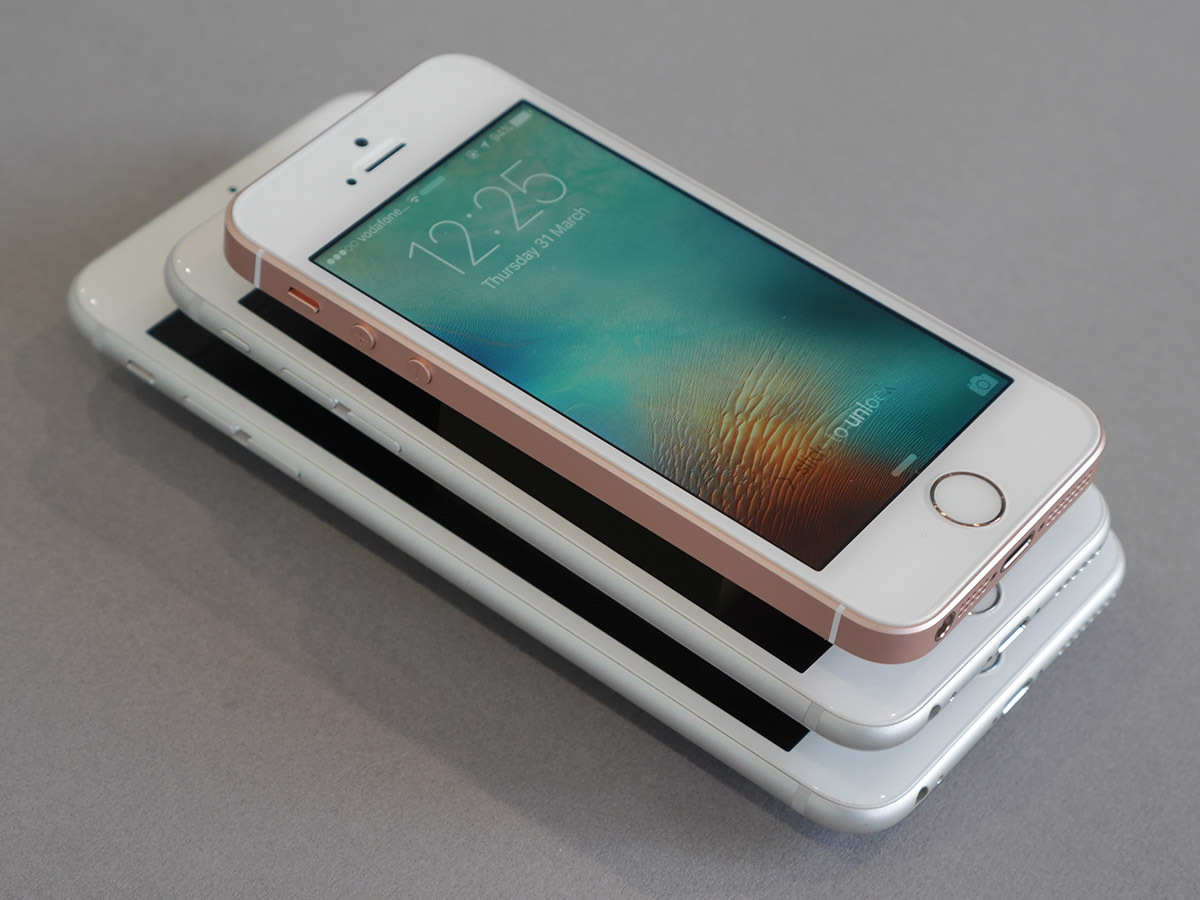 Thankfully, dropping down to the iPhone SE doesn't condemn you to a loss in screen quality. Remember, it's only been two years since 4in handsets were the norm for most iOS fans. The SE retains the 326ppi of the iPhone 6s' Retina display, so reading emails and text onscreen is no trouble at all. Despite my myopic vision.
Don't ache for the days before 'phablet' was a word? Then the SE probably isn't your bag. It's an acquired taste, like caviar, liquorice and Michael Bay movies. Hopping from the iPhone 6s to its diddy cousin is a drag when you're used to luxuriating in that extra display real estate.
The sheer quantity of video we watch nowadays means having a bigger iPhone to hand makes for a significantly more immersive viewing experience. Even if you are just hoovering through episodes of Rick and Morty on your morning commute.
For anyone who likes the idea of an iPhone that'll easily squeak into a jeans pocket, then the SE will prove a perfect fit. Apple's displays have always offered magnificent amounts of detail and contrast, and that's certainly the case here. Footage from Dark Souls III looked suitably austere and gruesome, while the LEGO Batman Movie trailer was bristling with colour and levity.
Compare to the glossy, saturated tones you get from many Android phones, the iPhone SE offers a more natural take on screen tech. Personally, that's my preference, but there's certainly a place in the world for brash Samsung and LG displays too.
Invisible touch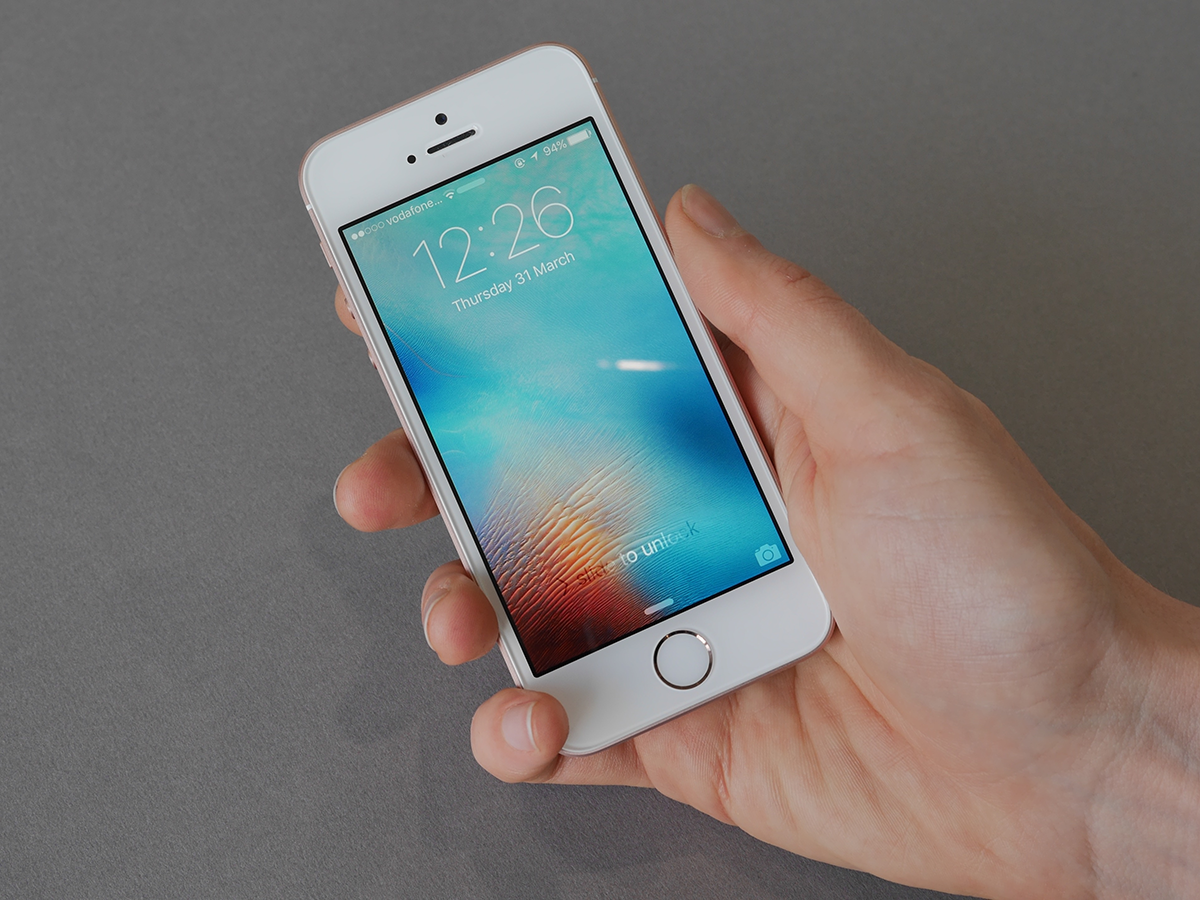 Surprisingly, what I've missed about swapping from the 6s to SE is 3D Touch. You know, the pressure-sensitive tech that allows you to preview photos and web pages, and (effectively) right-click on app icons for a list of shortcuts.
That's useful stuff in its own right, but hardly essential: in the words of one Stuff staffer, "I only use 3D Touch by accident."
Where it really comes in handy, though, is when you use it to transform your iPhone's keyboard into a trackpad. It's especially useful if you make a lot of typos, and my return to a 4in screen and its cramped keyboard has caused dozens of these. I've been inviting my friends to "gang out" instead of "hang out" and talked unnecessarily about "fates" instead of "dates".
A lack of 3D Touch has meant jabbing at the same spot on the iPhone SE three times in a row and still missing the point. Apple has clearly deemed 3D Touch to be a 'premium feature', which is why it's only available on the iPhone 6s and 6s Plus for now, at least. But I'm not convinced this is a great strategy.
For its keyboard skills alone, 3D Touch would sit right at home on a smaller iPhone and get more people interacting with it.
Surprisingly good battery life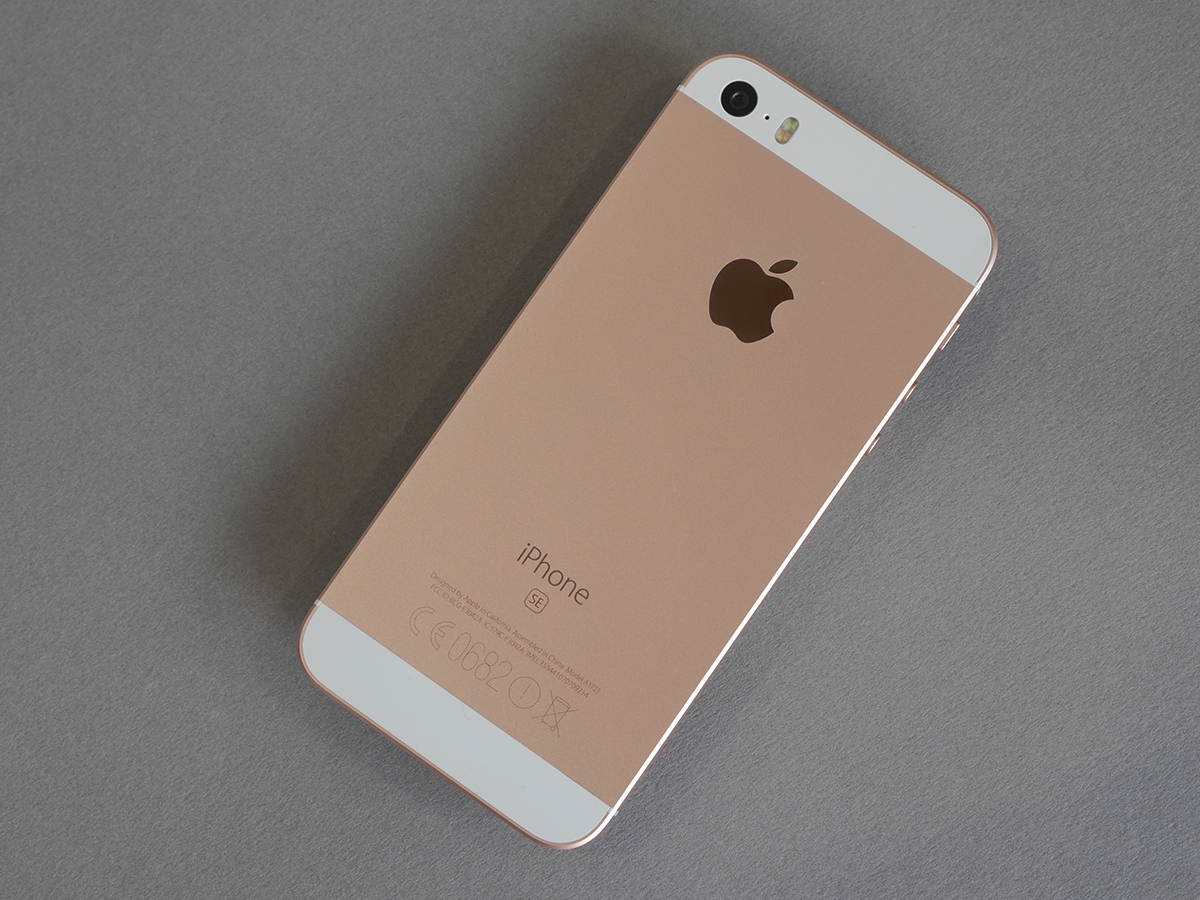 For all that it's lacking in wow factor, this tiny iPhone has one huge ace up its sleeve: its battery life. Compared to the iPhone 6s, the iPhone SE has the stamina of a modern-day Nokia. While its battery capacity remains unknown for the moment, this phone is born to run.
I started a longer-than-usual day of use that began at 8am, thought it strange that the battery was still hovering around the 70% mark in the afternoon, and ended my evening on an impressive 29% at 10pm. This was not an anomaly. The same thing happened the next day: I was still in the non-panicky 80% range four hours into after greeting the morning with a yawn. Anecdotally speaking, this is about the same amount of battery drain you'll get from the LG G5 – which is nothing to sniff at.
If you do find yourself in need of a quick top up having been sucked into a Clash Royale-shaped hole, then be warned: Apple's phones still don't support fast charging. Unlike the Galaxy S7 and aforementioned G5, you can't get 50% juice from 30 mins sat in your nearest Starbucks. Other coffee shops/power sockets are available, but the point is that you'll need to activate iOS 9's Low Power Mode to get the same peace of mind.
Compact camera, flagship features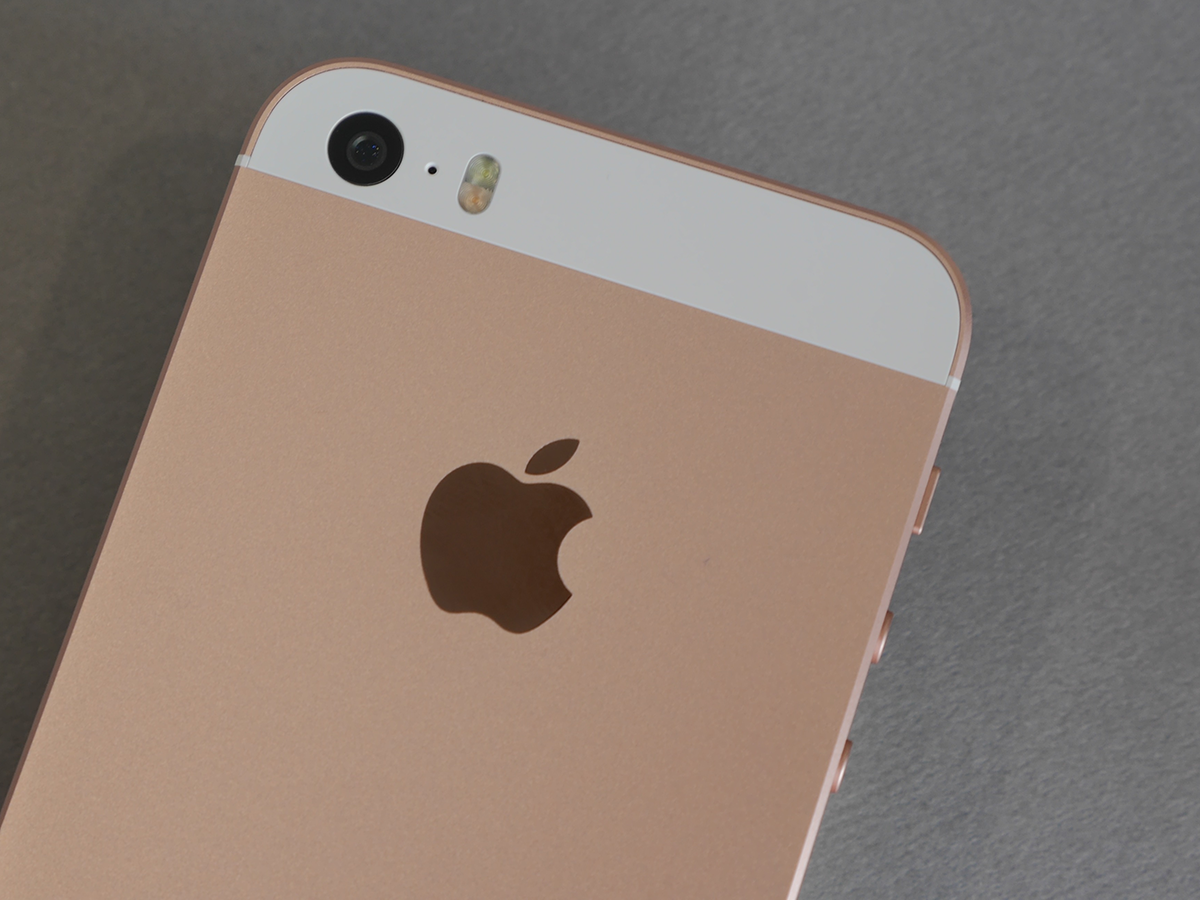 If fantastic battery life is the iPhone SE's greatest revelation, then its camera is a close second – if only because it's far better than you might have expected. Aside from the 6s Plus' optical image stabilisation (OIS), the SE offers all the photographic features of a grown-up iPhone. These include 4K video recording, 12MP photos courtesy of the rear camera, and the ability to record Live Photos. And its camera is flush to the SE's casing, too, so you don't get any annoying phone wobble.
When it comes to taking photos, the results are nigh-on identical to what you'd get from the 6s. Despite the SE's lack of OIS, it still turns out crisp pictures that really pop in bright daylight. Colours are pleasingly life-like, without the ultra-vividness that you get from a Samsung Galaxy S7. This means the SE's photos look especially good when blown up on a laptop screen, there's a good amount of detail to be found when you zoom into shots, but they don't quite pop off your Instagram feed in the same way.
Although there's some hesitation from the SE in low-light circumstances, the results are mostly worth waiting for. Street signage and other scenery is sharp, and your photos won't be washed out if whenever a lampost or some striplighting crops into view. Certainly compared to any other phone at this price point, you get a tolerable amount of graininess and noise from photos. Nothing that's going to spoil your snaps from a great night out.
One advantage that the SE has in picture-taking terms is that its smaller screen makes it easier to capture peripheral areas of a frame. Anyone who's used the 6s and 6s Plus knows that focusing on far-off scenery is a precarious occupation at the best of times, one that runs the risk of death by tarmac as you stretch your fingers across the screen. That's not a problem on the SE's smaller display, meaning that I no longer have to sheepishly ask a stranger to tap on my iPhone's display in the service of a winning Snapchat.
For selfie-lovers, the front FaceTime HD camera is a measly 1.2MP, although it comes with Retina Flash, a more natural fill light that decreases the number of deer-in-headlights party selfies you take. But it's not a deal breaker since you can easily turn the iPhone SE's rear camera on yourself should you narcisism compel you to take a 12MP selfie.
Familiar to millions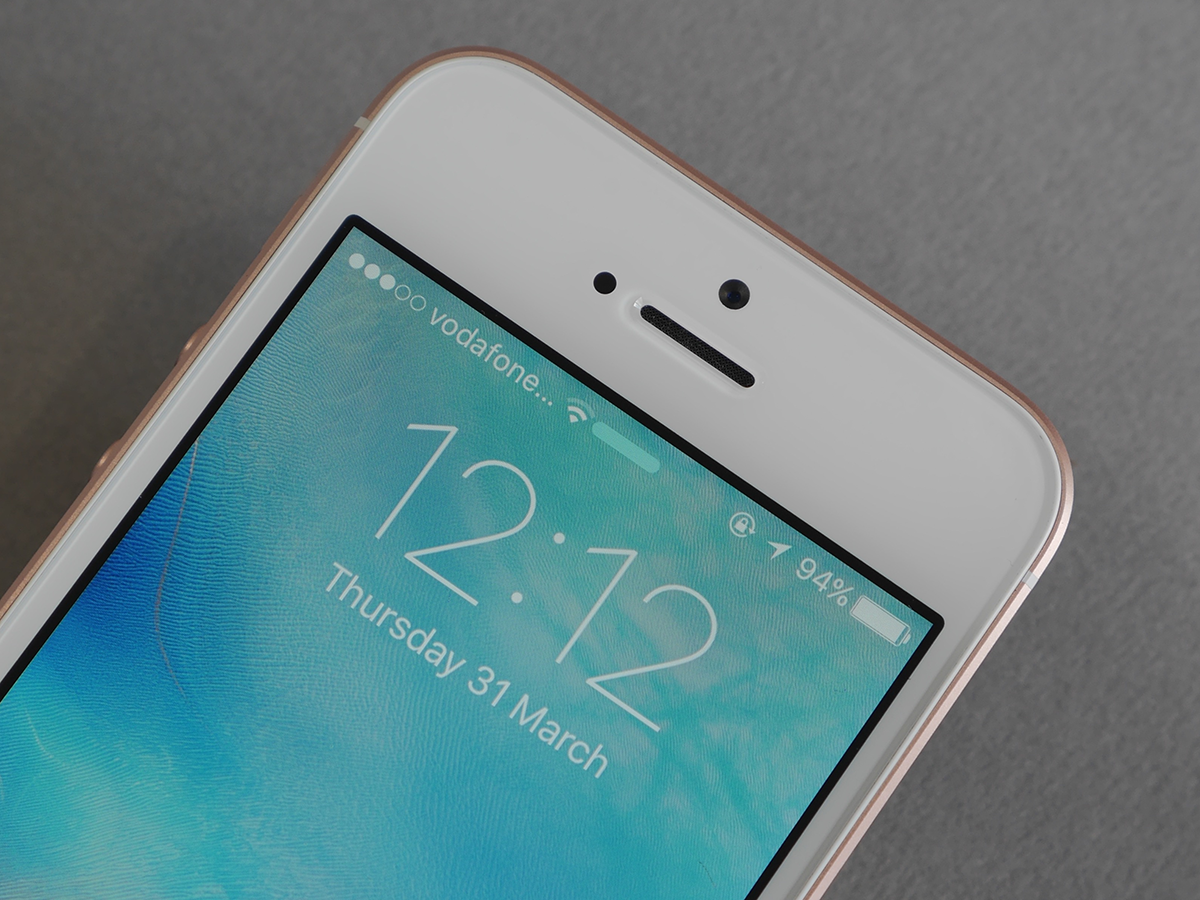 So that's the important stuff about the SE. The remainder of its specs are par for the current iPhone course, right down to the disappointing 16GB of basic storage it offers.
For what it's worth, this phone packs the same A9 chip and 2GB RAM as the iPhone 6s and 6s Plus. The phone is zippy, never faltering even when playing high-octane games such as Riptide GP 2 and Real Racing 3. It didn't get too hot either, something some flagship Android phones have the tendency to do.
As is always the case with iPhones, benchmarking scores don't tell the whole story. The SE chalked up a 4074 multi-core score on GeekBench 3, which leaves it lagging behind both the LG G5 (5331) and Samsung Galaxy S7 (6461). But the combination of iOS 9 and its internal components ensure this handset is plenty slick. Make no mistake, this phone is more than fast enough whatever the stats might say.
iOS as usual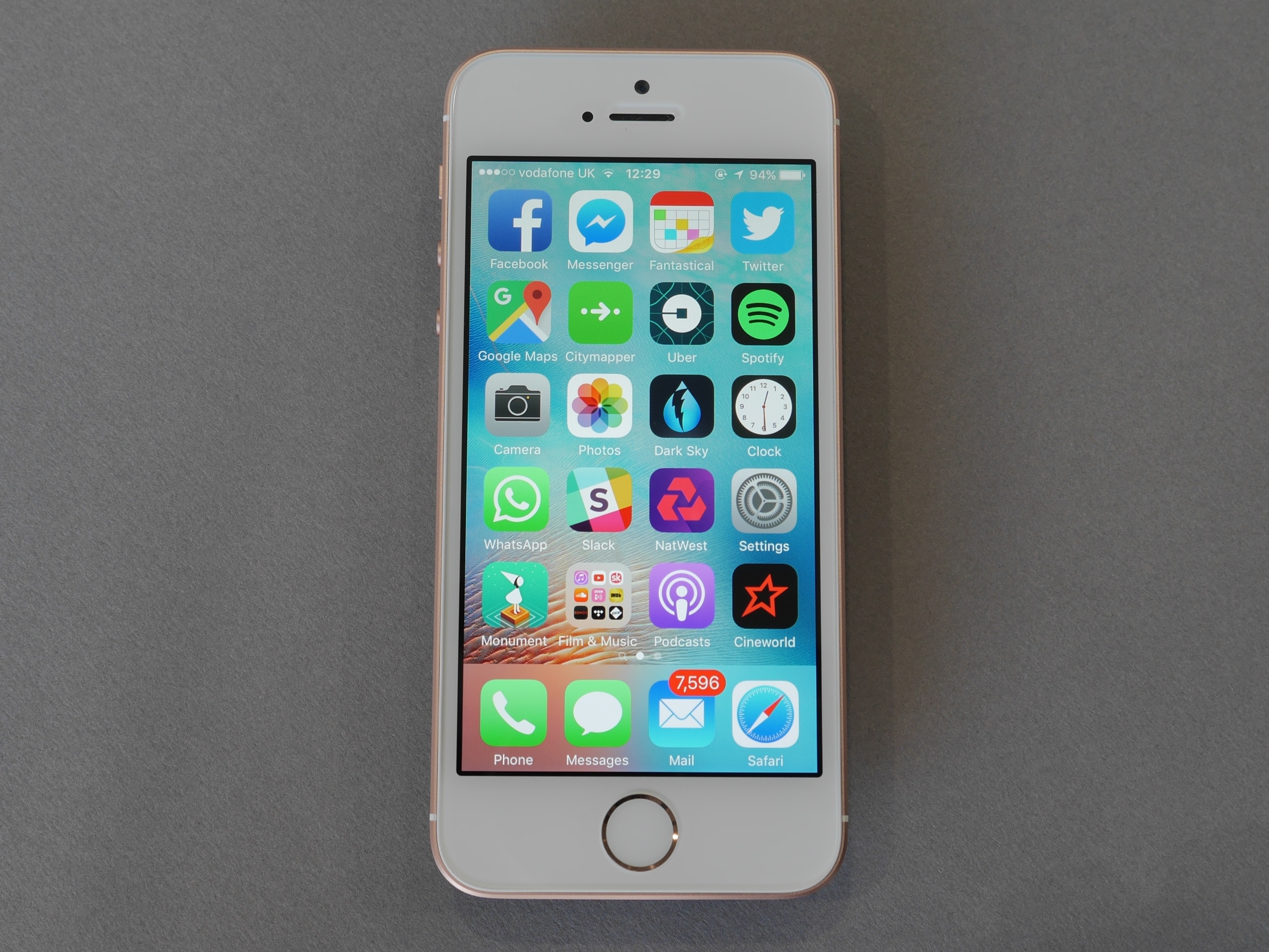 A big part of the SE's impressive performance is down to Apple's ever-slick iOS 9.3 operating system. That might seem an obvious thing to say, but it's worth mentioning anyway. Anyone switching over to the SE from Android is going to really notice the difference.
Granted, Google's OS has the edge when it comes to customisation and has come on leaps and bounds from its pernickety past. But when it comes to getting the best apps first, iOS still wins every time, and its versions of of existing apps are often more fluid and feature-packed too.
And don't forget about Apple Pay either. This wireless payments system has elevated Touch ID fingerprint scanners from a pleasant extra to something that's genuinely essential. Until Android Pay launches in the UK, the iPhone SE is one of the few handsets that'll save you having to dredge out your credit card when buying a pint of milk, a download from iTunes, or gig tickets from an app such as Dice.
Whenever I move over to an Android phone, Apple Pay is one of the things I miss most. Any first-time iPhone owner will be smitten with the instant convenience it offers.
That's not quite the case with Siri though. Since the SE also packs in an M9 co-processor, Apple's voice assistant is always on the listen for your bossy summoning – just don't expect it to always be that useful.
Too lazy to look out of the window for your weather updates? Well, Siri has your back. But while it has come on leaps and bounds from its original incarnation, it still gets stumped at pub quiz questions and the like. Not that you should be using it to cheat at pub quizzes anyway.
Cut price storage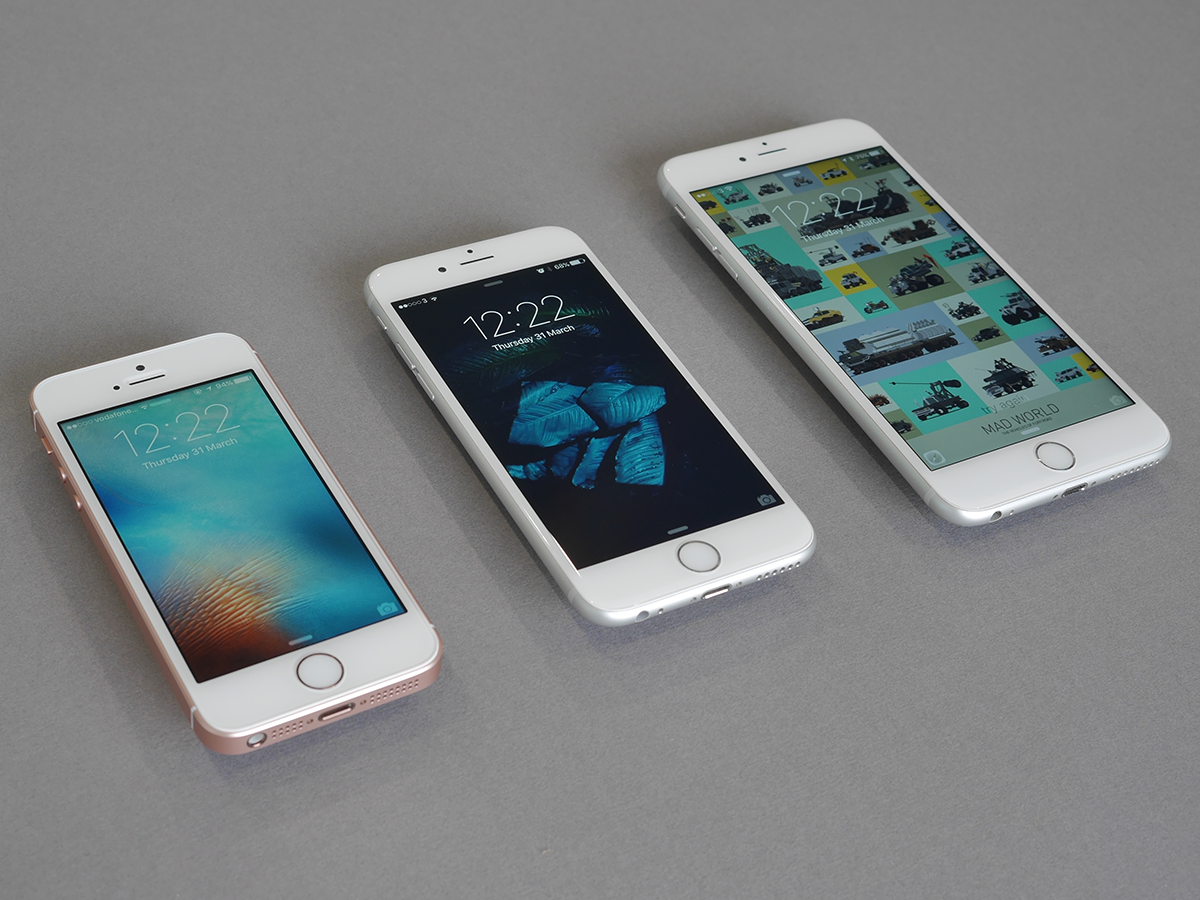 There is one thing it's sorely lacking: storage. Unless you're trawling the budget end of the market, it's genuinely difficult to find an Android phone that doesn't come with at least 32GB of internal space plus microSD support. In stark contrast, the iPhone SE only comes with 16GB and 64GB storage options, and that's tough to swallow these days.
Choice is great and everything, but the majority of SE owners are going to very quickly max out that 16GB with apps, music and cat photos. Once that's done they'll either have to start deleting stuff or shell out for Apple's iCloud platform, and neither of those options are much fun.
What's far more appealing is the iPhone SE's starting price of £359. That's £110 less than the iPhone 5c's launch price of £469 back in the day. Hell, it's even cheaper than the iPhone 6 (£459) and 6 Plus (£539) that are still on sale in the Apple Store. While the SE is far from a bargain basement offering, especially if you opt for its £439 64GB model, it's genuinely good value for your cash. Ignoring that thorny 16GB storage, of course.
iPhone SE verdict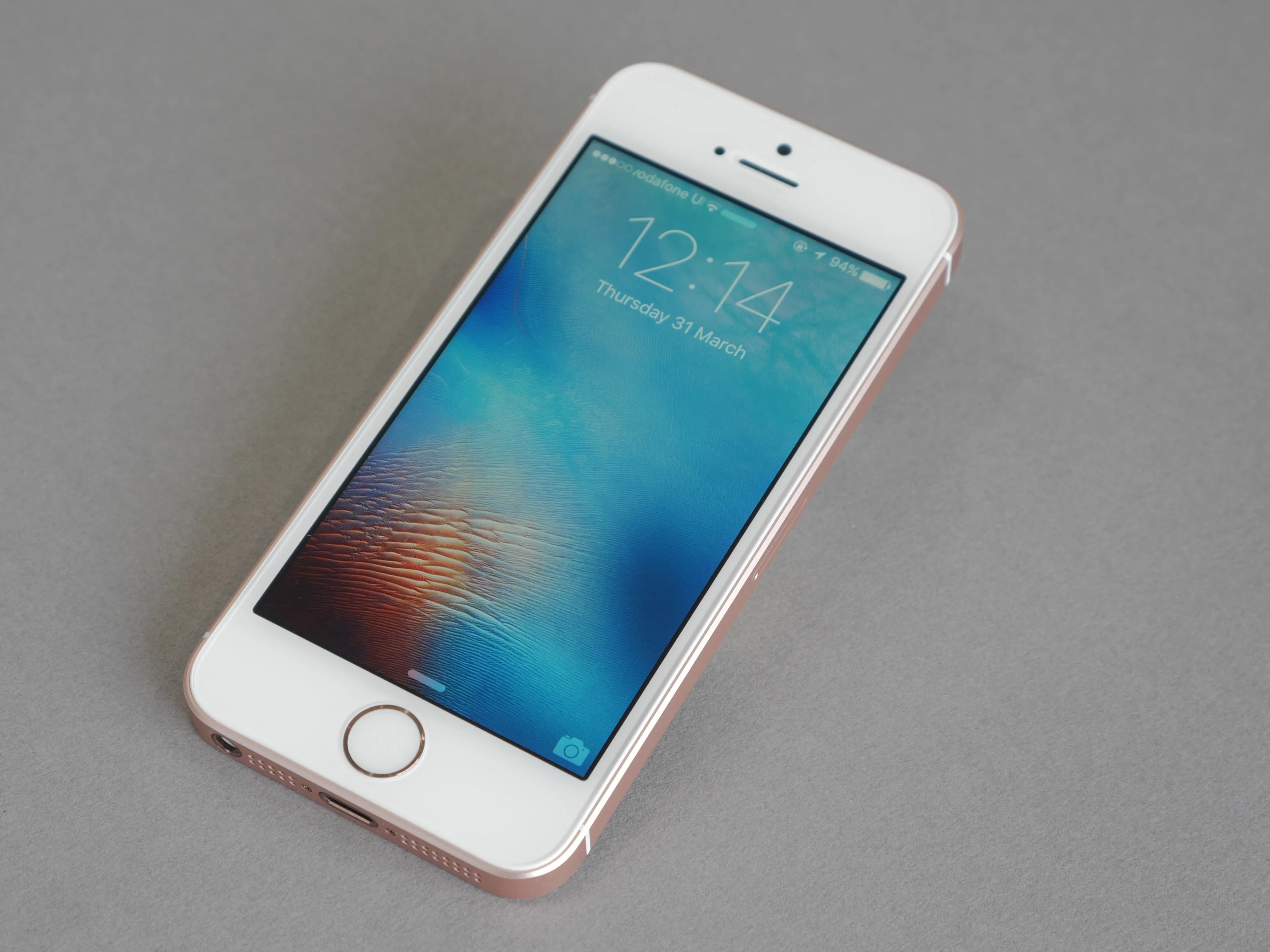 As mea culpas go, the iPhone SE is a winning way to right a balls-up. Any 4in iPhone owner who's resisted the 6s' siren call should pick up an SE. Pronto.
The iPhone SE doesn't feel small, it feels compact. And there's a massive difference between those two concepts. Given that most phone makers are saving their best specs for their biggest phones, the fact that Apple has crammed all that tech into such a small package is a feat in itself.
Its arrival means that there's now a virtually no-compromise option for all iPhone lovers, whether they've got the hand span of an Ewok or mitts the size of Shaquille O'Neal. And it should even tempt plenty of newbies into Apple's world.
Welcome back, 4in iPhone, you've been missed.
Buy the Apple iPhone SE here SIM free or here on contract
Tech specs
| | |
| --- | --- |
| Dimensions | 123.8 x 58.6 x 7.6 mm |
| Weight | 113 g |
| Screen size & resolution | 4 inches, 640 x 1136 pixels |
| Processor | Apple A9 |
| RAM | 2GB |
| Operating system | iOS 9.3 |
| Storage | 16/64 GB |
| Primary camera | 12 MP, f/2.2 |
| Selfie camera | 1.2 MP, f/2.4 |
| Extras | Touch ID |
Stuff Says…
A form factor favourite returns rejuvenated. Apple's iPhone SE is the best small phone you can buy.
Good Stuff
Great battery life
Compact without compromise
It's a bargain… for an iPhone
Bad Stuff
16GB? Come on
Old design
No 3D Touch