App of the week: LumaFX – infinite video effects review
Unleash your inner video effects demon with this superb iOS app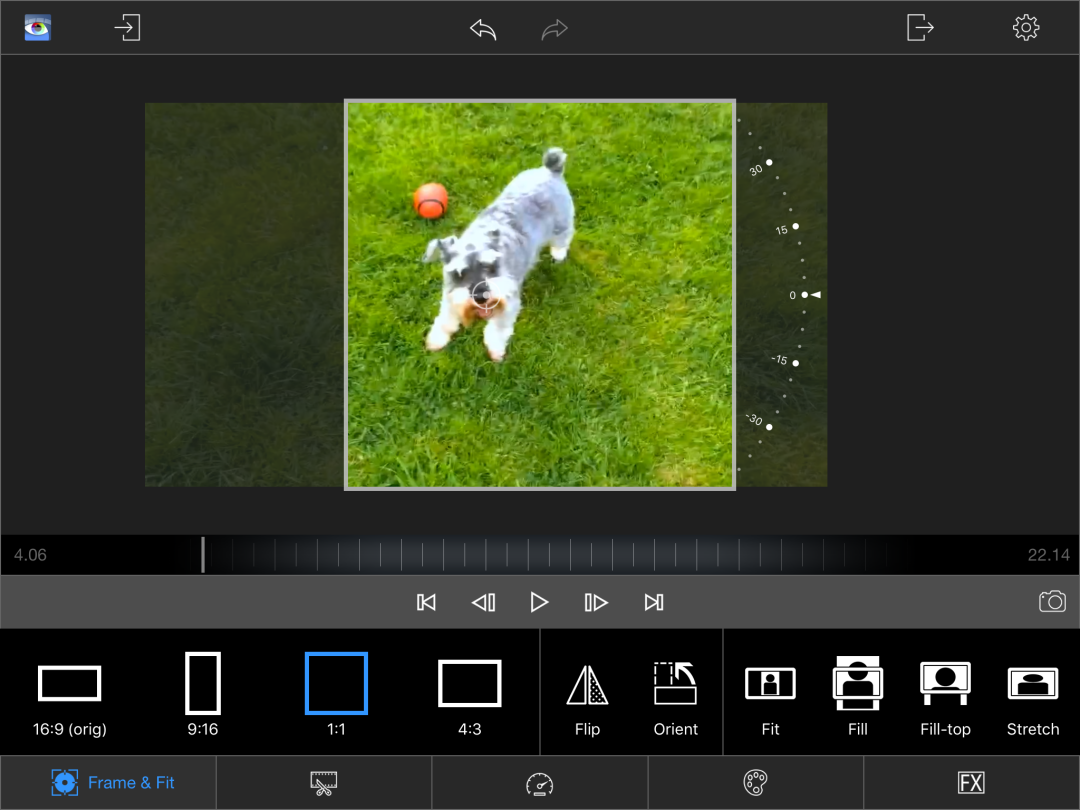 Apple will give you a free copy of iMovie with virtually every new device it makes, but that's overkill if you only want to make a few tweaks to a video you just shot. The excellent LumaFX affords you far more scope in terms of colour-correction and creativity.
In fact, LumaFX is no mere video effects app — it's a veritable grab-bag of tools and goodies that enable you to do pretty much anything you'd want to with a single video clip, bar welding it to lots of other clips in the form of a movie. You can crop your clip to different aspect ratios, if you fume that your iPhone doesn't shoot square videos. Clips can be flipped and rotated, slowed down, reversed, and trimmed to hack off the rubbish bits.
Myriad presets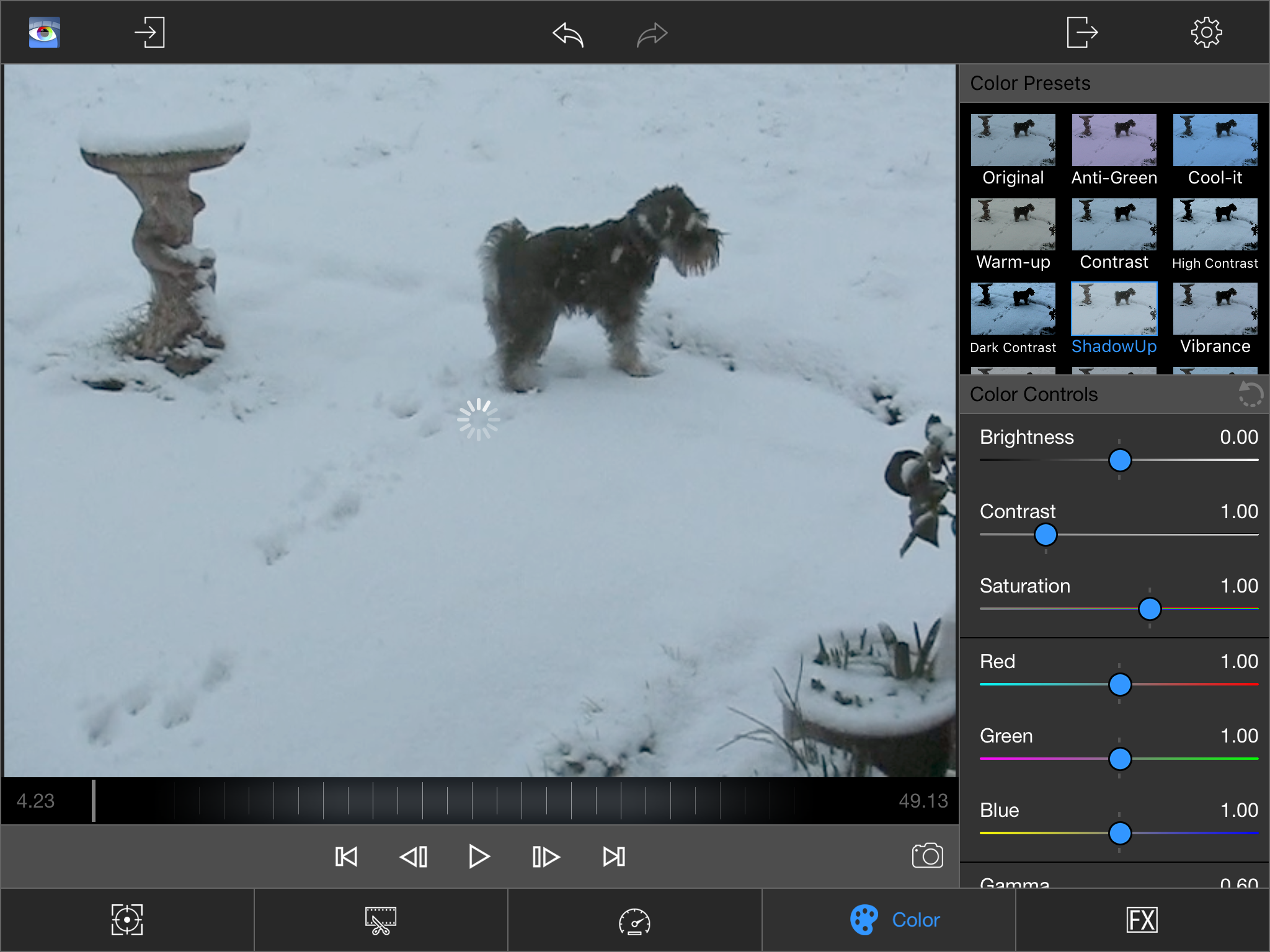 For many people, the magic will be in the 'Color' and 'FX' sections of the app. Here, you delve into a bunch of tweakable presets for anything from removing annoying colour cast to near-instantly transforming footage into a terrifying psychedelic 1970s Czech animation.
In both cases, the presets vary from interesting to footage-mangling. It's easy to find a use for boosting vibrance, adding vignettes, and mucking about with sketch-like monochrome effects. Less so for those presets designed to make your video bright pink, or convert it into a blobby kaleidoscope. Still, they at least showcase LumaFX's range, and perhaps the smartest thing about the app is how it lets you fine-tune any of the settings you apply.
Slick editing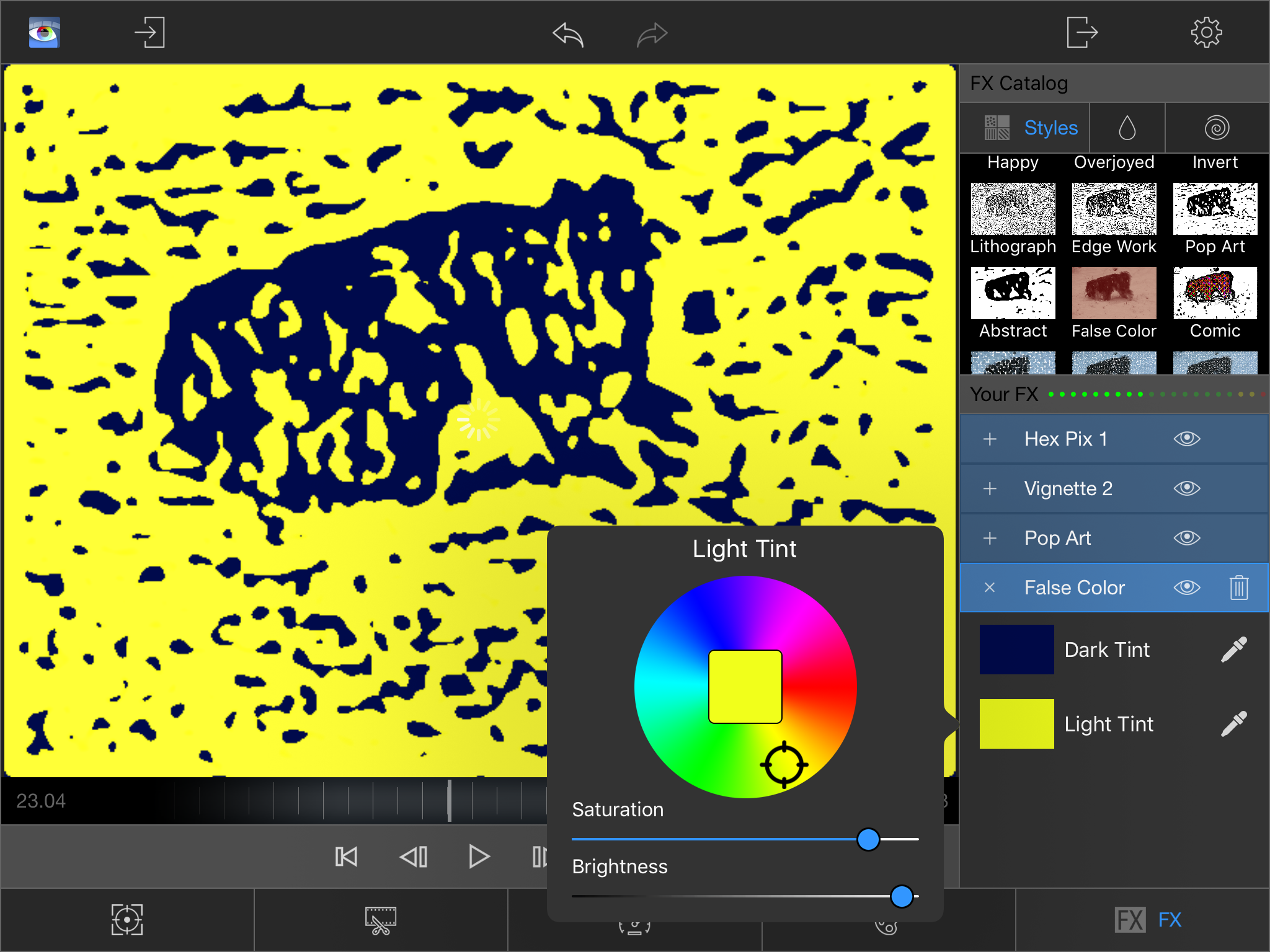 With colours, you can tweak brightness, contrast, saturation, individual RGB colour channels, gamma, hue and tint. The properties of effects can be adjusted, and multiple effects can be layered. The process is impressively swift — almost instantaneous on a modern iPad or iPhone — and the app keeps track of what your device is capable of with a little LED strip.
When it's full, no more effects can be added; but by that point, you'll have something so abstract even the most leftfield art gallery wouldn't touch it.
Elsewhere, the app is peppered with smart options, from the ability to shoot and save stills to settings for optimising exports. It all feels a touch squished on an iPhone, although not to the point of being unusable; but bar that quibble, this is one of the best apps we've ever used for playing with video on iOS. LumaFX is an essential purchase if your iPhone or iPad is often more of camcorder than camera.
LumaFX is available for iOS from the App Store and requires iOS 9.
Stuff Says…
A superb app for messing around with videos shot on your iPhone, iPod touch or iPad.
Good Stuff
Almost absurdly easy to use
Great mix of practical and creative tools
Extremely responsive
Bad Stuff
App is a bit less usable on iPhone
Some throwaway presets