App of the Week: Lara Croft GO review
Turn-based Tomb Raider? We're all for it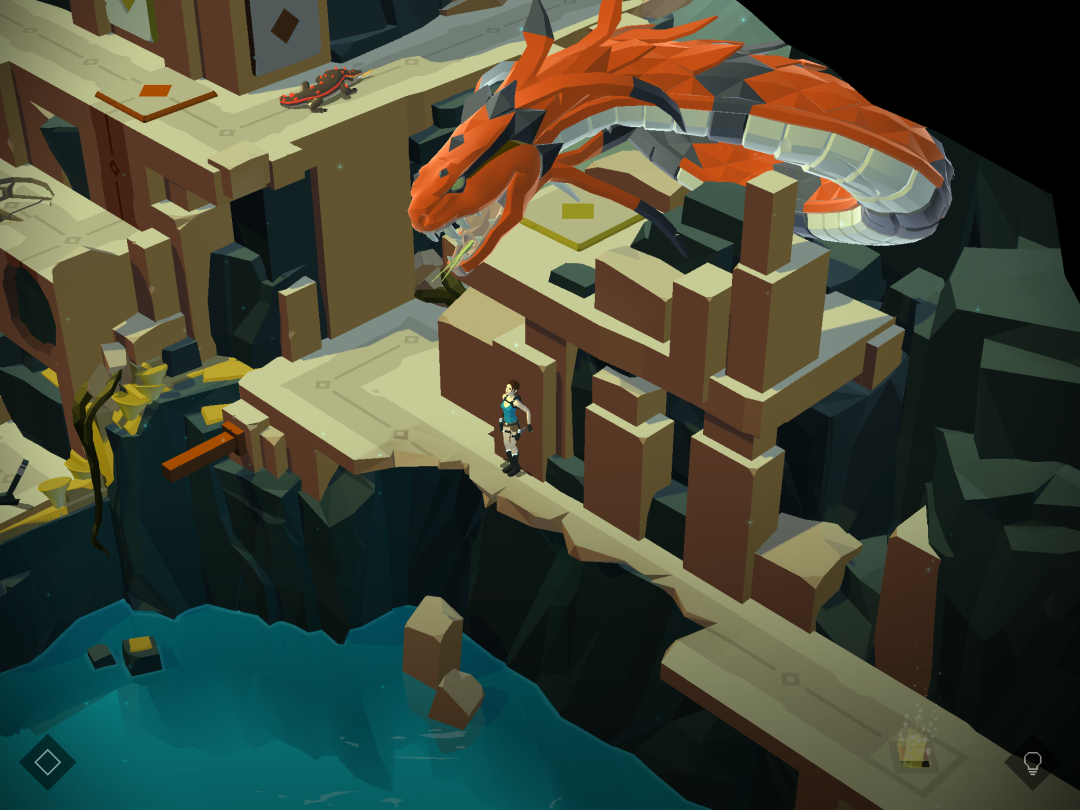 Tomb Raider's been contorted into various forms on mobile, including a dreadful touchscreen version of the original, a Temple Run rip-off and a twin-stick shooter.
After all that dross, GO is the first truly successful mobile reimagining of Lara Croft's adventures. The template is similar to Hitman GO, transforming Lara's tomb-raiding into a turn-based puzzler.
Whereas Hitman GO became an oddly adorable boardgame, Tomb Raider feels far more connected to other titles in the series. On gawping at screen grabs, that might seem an odd claim. And even when you begin playing, Lara Croft GO feels a touch stiff and stilted.
Lara is forced to stick to very fixed routes, completing puzzles that are extremely linear in nature. Gradually, the game opens up through a mix of stunning visuals, some really cleverly designed challenges, and surprising moments of tension.
Block party
The ruins Lara finds herself in appear to have originally been constructed by a race with a penchant for mischief, blocky architecture, switches and pressure pads. Unfortunately, they also happen to be infested by lizards, spiders and other beasties as big as an average hatchback. These can be shot in the head, but only when Lara's positioned correctly — which is no mean feat, given the game's claustrophobic pathways and turn-based nature.
For the most part, though, a few attempts should be enough for most gamers to best any level. Few offer anything more than a moderate challenge, and once you clock how each puzzle works, the temptation is to blaze through. But this would do a disservice to the game and also your enjoyment.
Rather like Monument Valley, Lara Croft GO is a game best taken in at a more leisurely pace. It's brimming with atmosphere that begs to be soaked up, and while the puzzles are typically easy, their often canny construction — and the satisfaction derived from completing them — deserves moments of admiration and reflection.
Going underground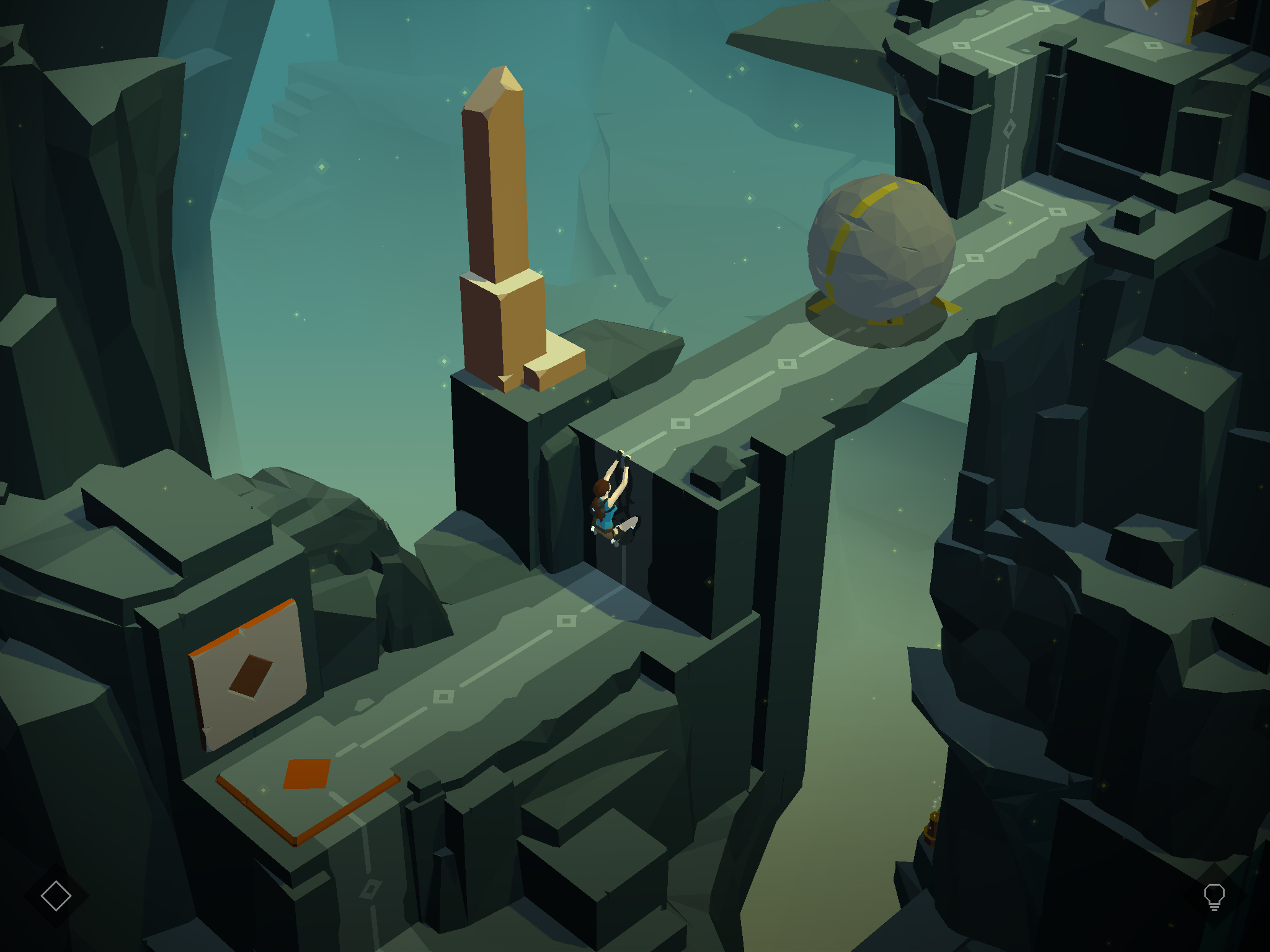 Most importantly, though, Lara Croft GO has a surprisingly authentic edge. Unlike some of the more lively Tomb Raider fare, especially on mobile, GO reverts to more sporadic action, and has a sense of remoteness and isolation that's almost overbearing. Two thirds of the way through, Lara finds herself deep underground, staring from a rocky outcrop at an underground fog.
Elsewhere, her journey's punctuated by genuine scares from a colossal, deadly foe, and trundling boulders that you have to outrun Indiana Jones-style — only everything's still turn-based, which proves rather surreal. These are the kinds of intoxicating, electrifying and powerful moments all too rare in mobile fare, which is now so often desperate to have you binge on constant tiny treats, fuelling your brain's reward system, and urging you to shove virtual coins into an IAP machine's maw.
With only five chapters that each take under an hour to play, Lara Croft GO's brevity is the only thing that counts against it. You're left wanting more to play, and not in a wholly good way. Given Hitman GO proved popular enough to eventually get some extra levels, this should do too.
For now, Lara Croft Go is a hell of a lot of fun while it lasts.
Stuff Says…
Short but very sweet. GO right now and buy this modern-day classic for your mobile device.
Good Stuff
Gorgeous visuals
Really clever puzzles
Loads of atmosphere
Bad Stuff
A bit short
Lacks replay value