App of the week: Adobe Photoshop Lightroom for iPhone review
Adobe's mobile powerhouse gets a welcome boost in time for the iPhone 7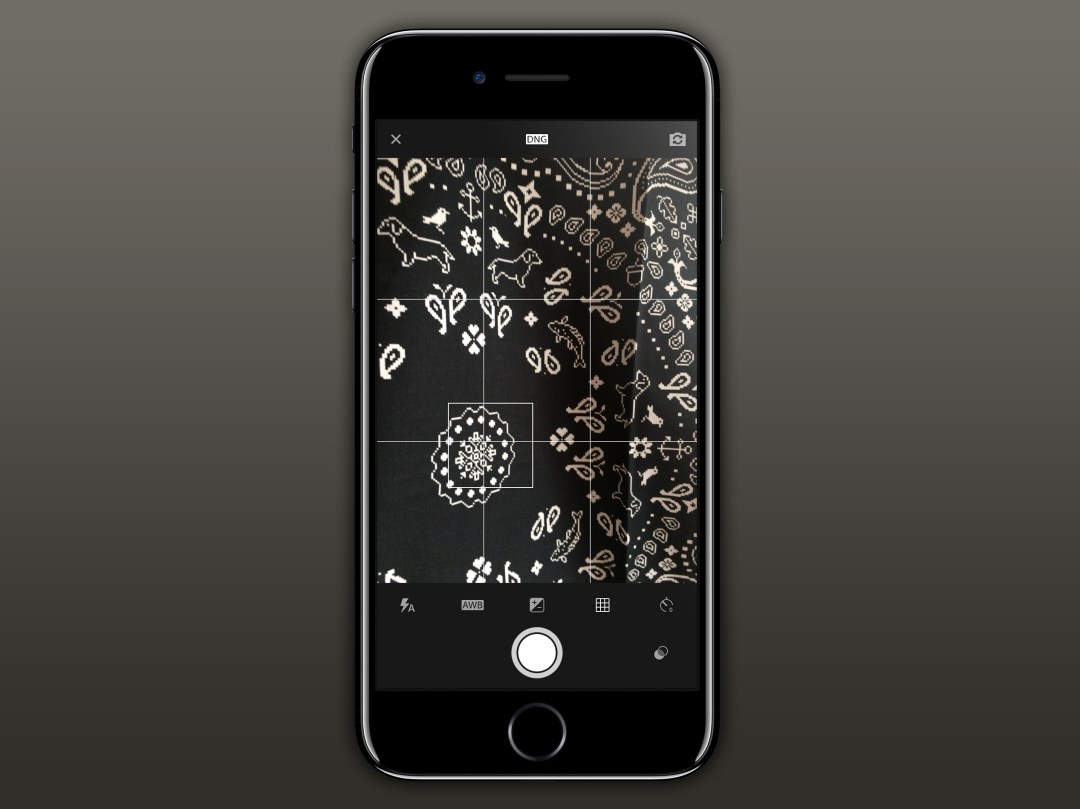 You get out what you put in to Adobe's Photoshop Lightroom for iPhone – in every sense.
As a mobile counterpart to the hugely successful desktop photo editing app, Lightroom on a smartphone is broadly impressive. It now has added relevance, too, with modern iPhones running iOS 10 able to shoot in RAW. But there's a bit of a sting in the tail.
First, the good stuff. Lightroom is a smart, capable app. From a clean install, you get the bulk of its features without having to sign into anything, entirely for free. This means you can use Lightroom's camera to shoot RAW (DNG), and the majority of the app's tools to edit such imagery.
Uncomplicated is perhaps the best description of the camera. There's a format switch (so you can shoot to JPEG, if you want to), a basic timer, an optional grid overlay, and tools for adjusting white balance and exposure. Otherwise, this is very much point-and-shoot, and nothing to concern the likes of ProCam.
Snap happy
Still, Lightroom's camera is a decent, straightforward way of getting RAW shots into the system – and once they're there, the app comes alive.
You get a range of excellent preset filters, although unfortunately, you can't save your own with custom settings. Wisely, these seem primarily designed for subtly improving shots rather than slathering them in the larger-than-life toy camera styles preferred by the bulk of smartphone camera apps.
There are plenty of cropping options and an excellent auto-straighten setting. Delve deeper and you can experiment with tone curves, an intuitive and effective vignette tool, and all manner of colour sliders.
Weirdly, there's no quick blur or sharpen in the mix, which is a pity. Neatly, though, you can at any point prod the screen with three fingers to quickly check out your original pre-edit photo.
During testing, even on an iPhone 6s, the app chewed through edits with no problem on any image that was thrown at it. The greater horsepower of the iPhone 7 Plus and iPhone 7 makes this a must-have download for owners who are into pro-oriented photography.
A pretty picture?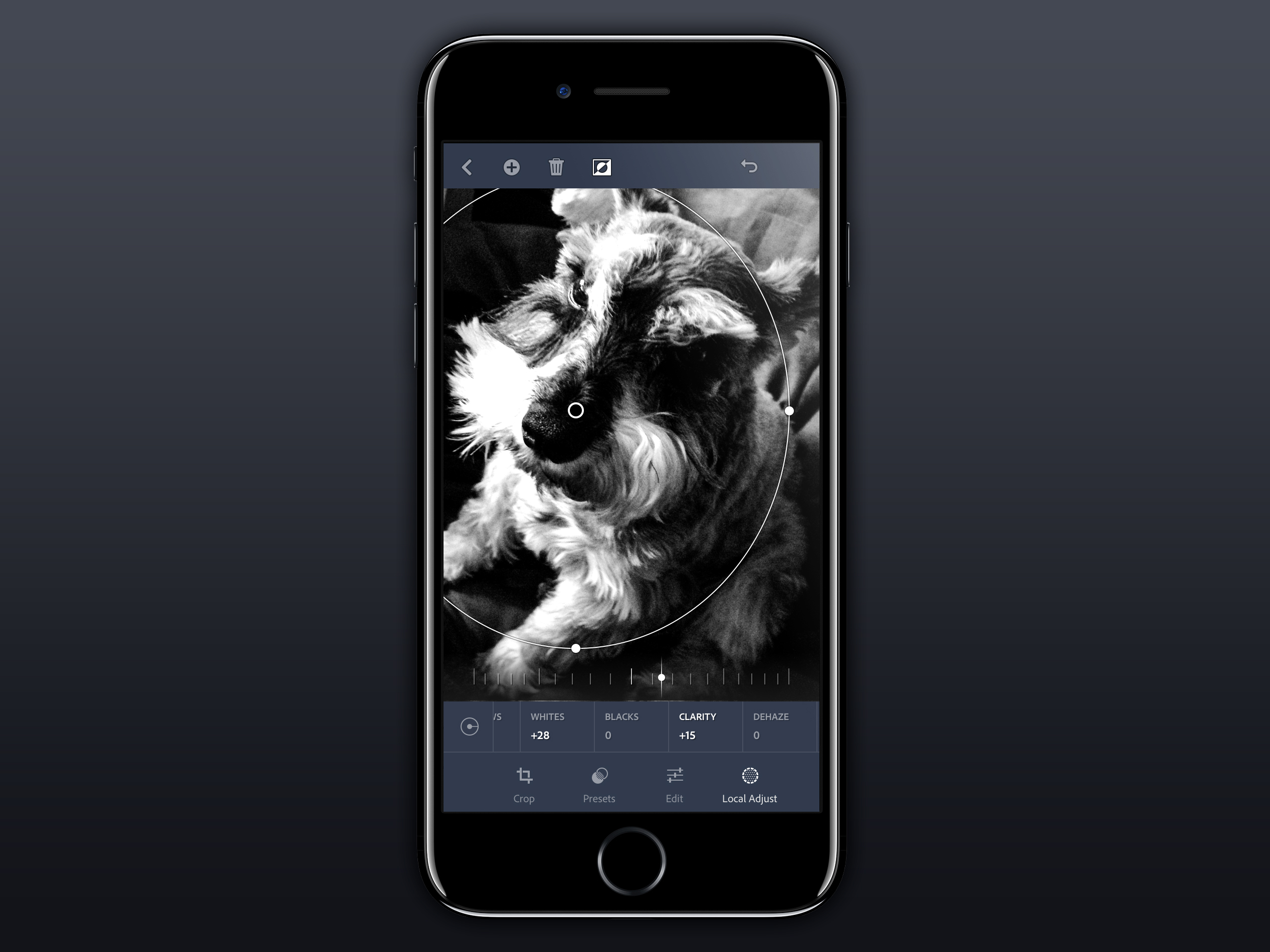 However, Adobe trips up in one aspect – too overtly tying the app to the Creative Cloud subscription service, which is £8.57 monthly for the photography option.
We're fine with one of the major features (Local Adjust, which enables you to create linear or radial selections) being behind a paywall; and the same would be true for other advanced features. But the inability to export RAW/DNG images other than by way of Creative Cloud sync feels like a step too far, leaving a bad taste despite Adobe's generosity elsewhere.
Even so, Lightroom remains a worthwhile download. It'll happily edit JPEGs from your Camera Roll as well as RAW, and so as a fast, efficient means of adding a slightly more professional touch to even the most fleeting of snaps, it makes sense to have in your armoury.
For existing Lightroom Creative Cloud users, it's a total no-brainer. We just wish everyone had the chance to get RAW images out of the thing, even if that required a one-off IAP.
Adobe Photoshop Lightroom for iPhone is, funnily enough, available for iPhone. An iPad version matches it for features; the Android version's running a bit behind, lacking the likes of Local Adjust.
Stuff Says…
A smart, capable photo editor that's great for pro-oriented edits, and also RAW if you're a Creative Cloud subscriber
Good Stuff
Excellent non-destructive editing
A great set of filters
Responsive and efficient
Bad Stuff
Camera's a touch too basic
Can't save custom presets
RAW sharing limited to CC users