Amazon Fire TV Stick review
Here boy! Amazon throws a streaming TV stick into the Christmas mix. Now fetch!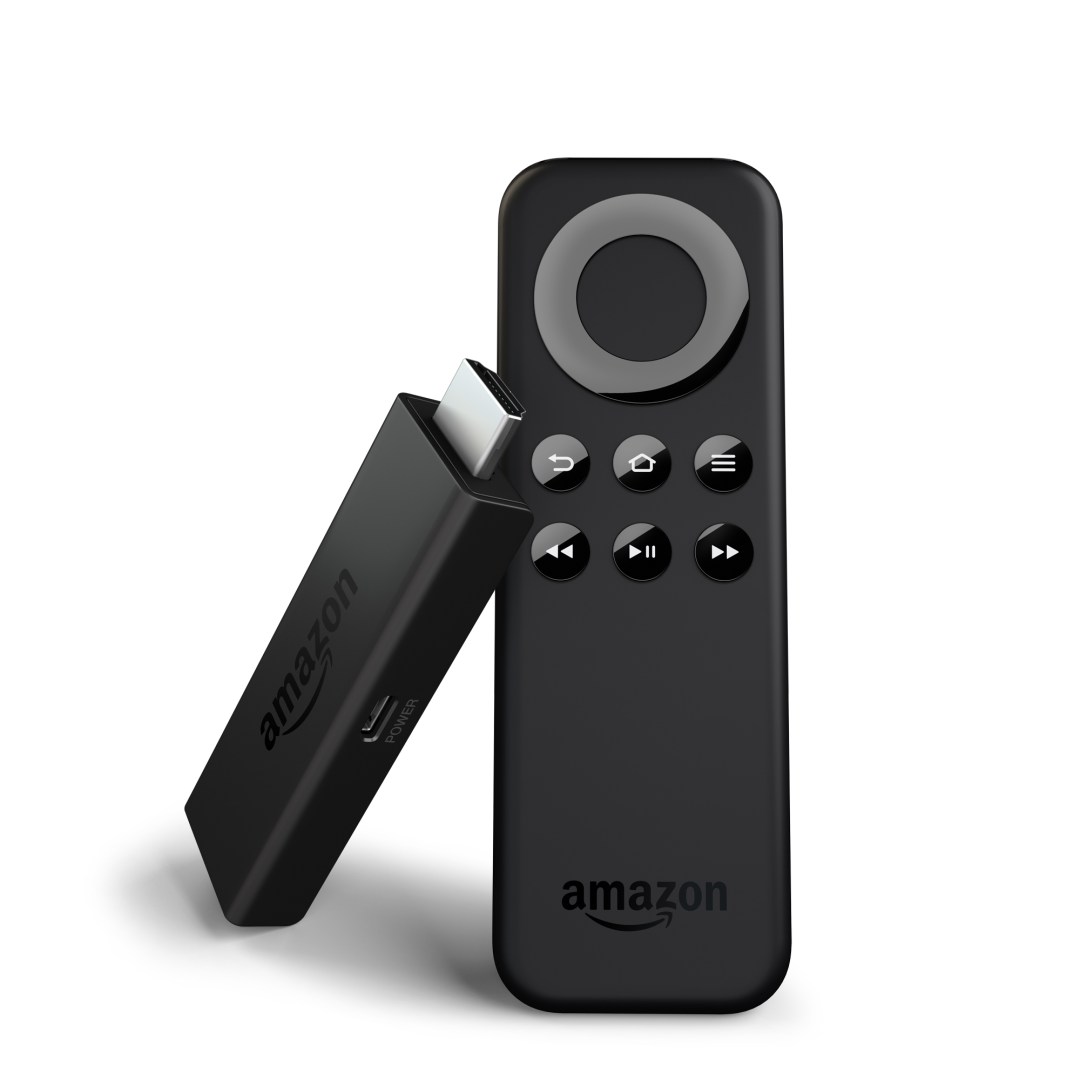 Amazon is getting serious about TV. Its drama series Transparent, starring Arrested Development's Jeffrey Tambor, is wowing critics and now the etail giant is going stick-to-stick against Google and Roku with a cut-down, cut-price Fire TV streamer. 
But is it too late to stick it to the competition? Chromecast and Roku's Streaming Stick have been poking out of tellies for months already, and the Fire TV Stick lacks its boxy brother's grown-up features such as voice search and quad-core gaming. 
Can free telly, casual games and a bargain basement price earn Amazon a place on your telly? Certainly sounds like a tasty recipe so far…
READ MORE: Amazon Fire TV review
Design and setup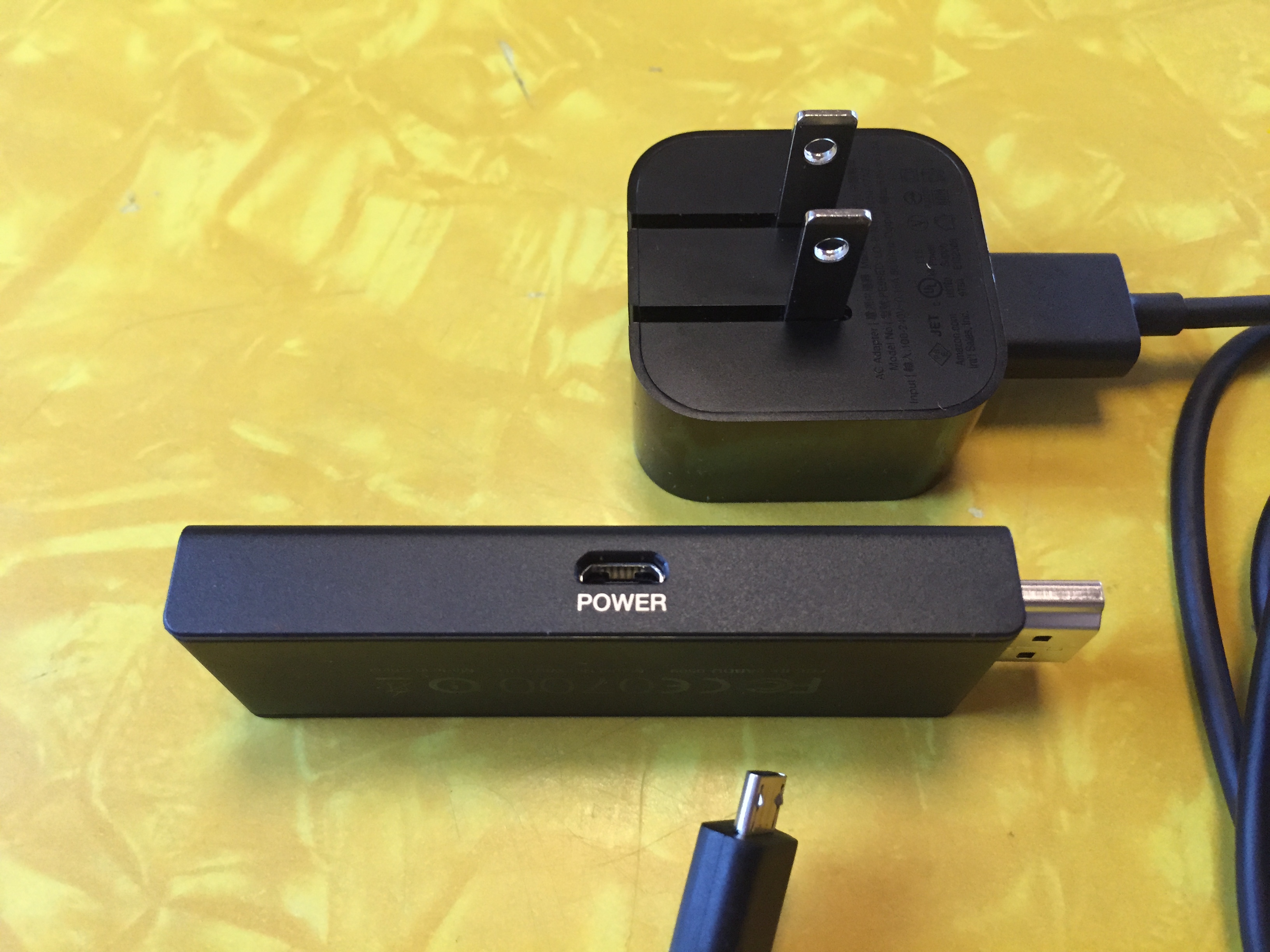 Aesthetically speaking, the Fire TV Stick is about as exciting as the inside of an Amazon cardboard box. Without the fun air pillows to pop. Remarkably, it's probably less interesting to look at than an actual stick, which at least might be a bit knobbly or have an interesting insect crawling along it.
But that doesn't really matter, as the Fire TV Stick is destined to be stuck, hopefully unseen, in an HDMI port at the back of your telly. One word of advice for future stick engineers – putting the micro-USB power socket on a thin edge of the stick means you can't put another HDMI in an adjoining port. Sticking it on the end or one of the thick faces would be more practical. Amazon does include an HDMI extender, gratis, but we can't help thinking it would be unnecessary if the Stick was designed a bit more thoughtfully in the first place.
Set-up is unbelievably easy. The Fire TV Stick automatically finds and pairs with its Bluetooth remote, then you tap in your Wi-Fi details, including 5GHz networks (unlike Chromecast) for more reliable low-range streaming. A perky video tutorial then talks you through its navigation and operation.
Interface and features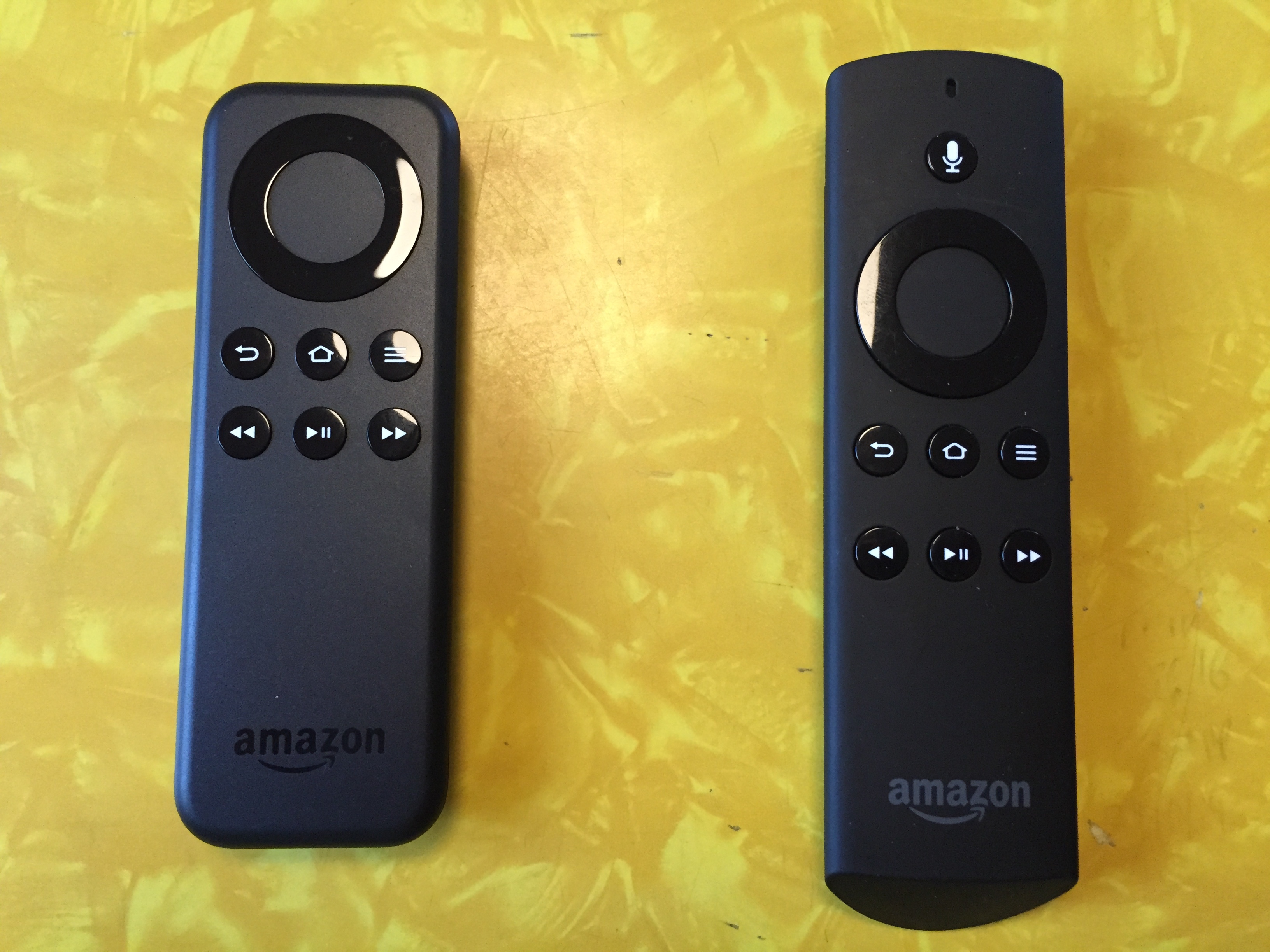 It's a shame that Amazon doesn't ship the Fire TV Stick with the same voice control remote as the Fire TV. Being able to simply hold down the microphone button and say what you want – in almost any accent and even in a noisy room – makes the rest of the Fire TV's interface virtually irrelevant. You can buy one separately, currently for £25, but it feels like a missed opportunity.
At least the home screen operation is fast and intuitive. Categories and menu items are on a vertical column on the left, populating out with recent and recommended items to the right. The Fire TV Stick feels just as fast as its big brother for browsing but maybe a couple of seconds slower to start playing videos. That sluggishness is even more noticeable when it comes to games, which can take five or ten seconds extra to load.
That's hardly a surprise. The Fire TV Stick has a dual-core ARM chip and 1GB of memory, compared to the Fire TV's quad-core silicon with 2GB of RAM. Both gadgets have 8GB of storage, which is enough for a handful of apps and games. The Fire TV Stick works as a seamless second screen with Fire tablets (and the Fire Phone, if either of you out there with one are reading this), and you can fling other services such as YouTube and Spotify from iOS or Android phones.
All the most popular apps are present and correct. Amazon Instant Video is the easiest and quickest to use of course, but Netflix, Hulu Plus, YouTube and WatchESPN work OK. HBO GO is promised for next year (at least in the US), just in time for its promised unbundling from cable subscriptions (both Roku and Chromecast already offer the app Stateside).
READ MORE: Reviews of Google Chromecast and Roku Streaming Stick
Amazon Fire TV Stick tech specs
Video output: 1080p or 720p at up to 60fps
Processor: Broadcom Capri 28155, dual-core 2xARM A9
Memory: 1GB