Acer Swift 7 hands-on review
Laptops don't get any skinnier than this…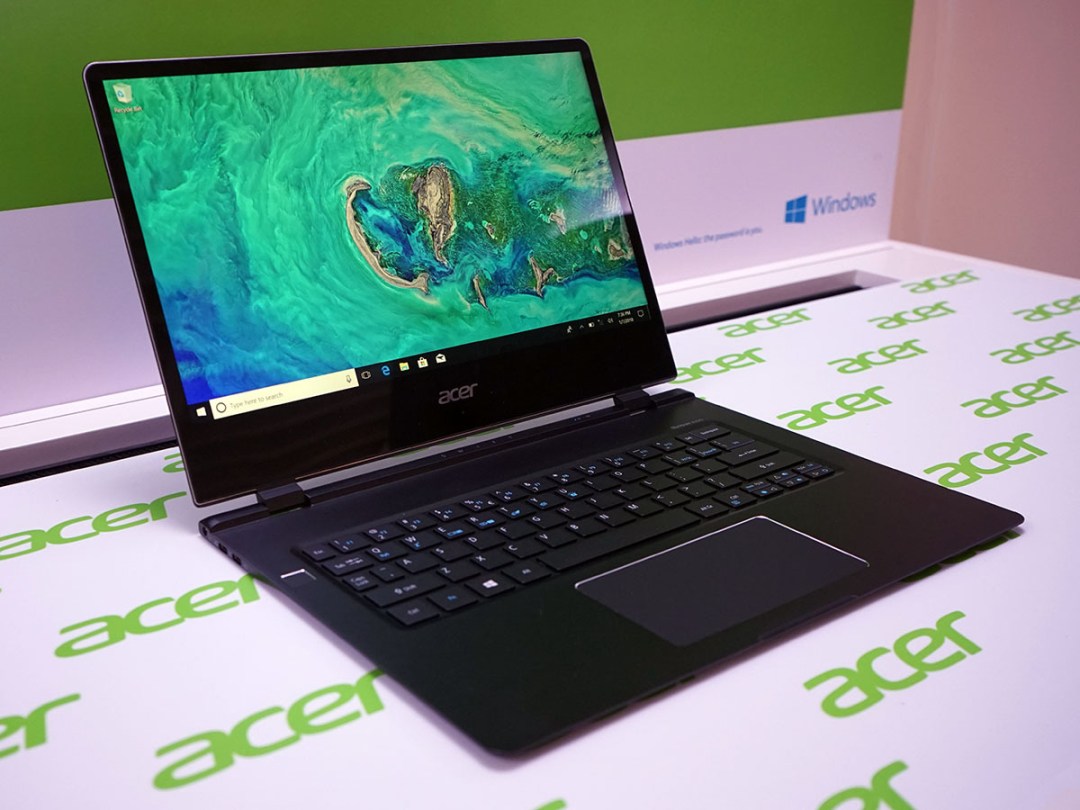 Forget big and chunky gaming machines – what you want is an ultraportable so thin you could practically shave with it.
At a frankly ridiculous 8.98mm, Acer's Swift 7 might even be thinner than the smartphone you've got in your pocket right now. It's packing 4G LTE, too – so there's no excuse for not taking it on the move.
Slim dimensions alone don't make a great laptop, though. Does the Swift 7 have the full package, or is it too skinny for its own good? We gave one a spin at CES to find out.
DESIGN & BUILD
It sounds slim on paper, but in the metal the Swift 7 somehow feels even thinner. It felt really light, too, although Acer hasn't revealed the specific weight just yet (and we neglected to bring a set of scales with us to Las Vegas).
The screen almost floats above the keyboard, with a noticeable gap between the two – you'll either love it or hate it, but those hinges do keep things thin.
You have to make do with two USB-C ports, as there's no room for anything bigger. It's a good job USB-C accessories are a lot more common now, and seeing how the laptop itself is so thin, your bag should have room for a dongle or two.
There's a nano SIM slot next to the power button, for that all important go-anywhere 4G connection, and there's a dedicated fingerprint sensor for Windows Hello.
It's no surprise that a laptop as thin as this has a shallow keyboard, but it didn't feel uncomfortable to type on. The keys are fully backlit now, something that was lacking on last year's model, so working in the dark shouldn't be too tricky.
The touchpad feels nicer, though, with a huge size that's perfect for nipping around the Windows desktop.
SCREEN & SOUND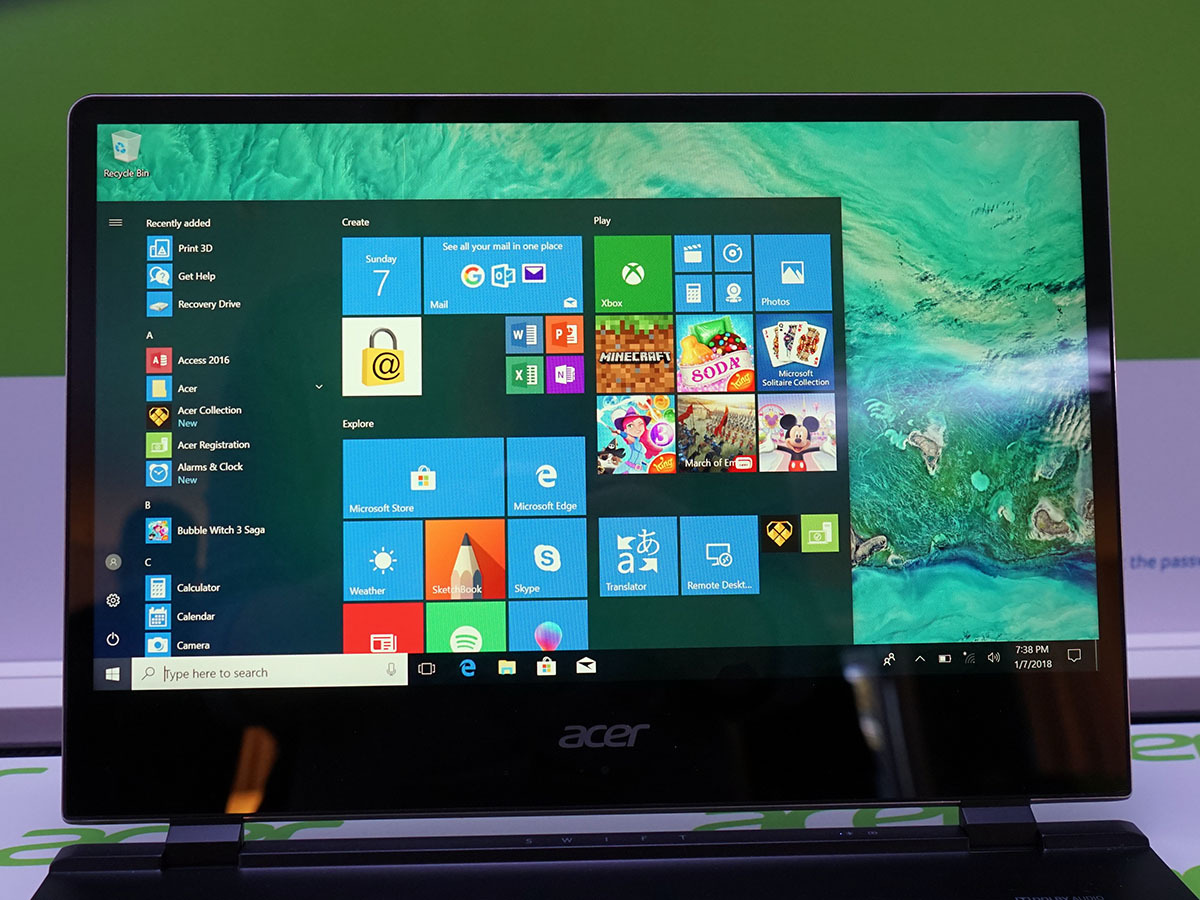 Most ultraportables opt for a 12 or 13in screen, but Acer has gone with a 14in panel. It's completely covered in glass, which really adds to the premium feel, but the bezels are nowhere near as skinny as Dell's XPS 13.
The 1080p resolution isn't huge, either. There's no option for a higher res panel, so this might not be the machine for on-the-go image editing, but text looked crisp enough for single document working. The touchscreen model works as advertised, responding quickly to taps and prods.
Viewing angles were decent, but it's the colours that really stood out to us: Acer isn't making any claims about colour gamut or contrast, but pictures had a really pleasing pop to them, with vibrant hues and lots of depth.
We didn't get a chance to properly test the Dolby-certified speakers, but given the size of the machine, we're betting you won't be cranking out the tunes for a room full of people. Expect to need a pair of headphones for any critical listening, too.
PERFORMANCE
Last year's Swift was a bit of a lightweight, struggling to keep up with the ultraportable competition. Acer has remedied that this time around, with a Core i7 CPU that should be more up to the task.
On the other hand, it's a 7th-gen chip, rather than the newer 8th-gen models currently doing the rounds. Given the price, it's not unreasonable to expect an up to date piece of silicon from your laptop.
Either way, the Swift 7 felt plenty quick enough on the Windows desktop, opening apps quickly and handling multiple browser tabs without any struggle. 8GB of RAM is about right in a machine like this, and 256GB of SSD storage is plenty for most people.
Will it last ten hours away from the mains as Acer claims? It's a mystery right now, and we'll have to wait until a full review to see if it really has that kind of staying power.
ACER SWIFT 7 INITIAL VERDICT
The Swift 7 is a seriously impressive laptop – it's practically as thin as a smartphone, but has enough power to run all your desktop jobs smoothly.
The price has taken a big leap from last year's model, but even with a year-old CPU, this revised Swift 7 is a lot more powerful, and has useful extras like a keyboard backlight and 4G connectivity.
Are those additions worth paying the extra for? Maybe, if you're dead set on having the thinnest laptop around. Otherwise, Dell's XPS 13 adds a few more millimetres, but keeps the price much lower.
The Acer Swift 7 will be launching in the UK in April – and we'll make sure to get one into the office to give it a full review.