Acer Chromebook 11 hands-on review
A USB-C upgrade brings Acer's Chromebook bang up to date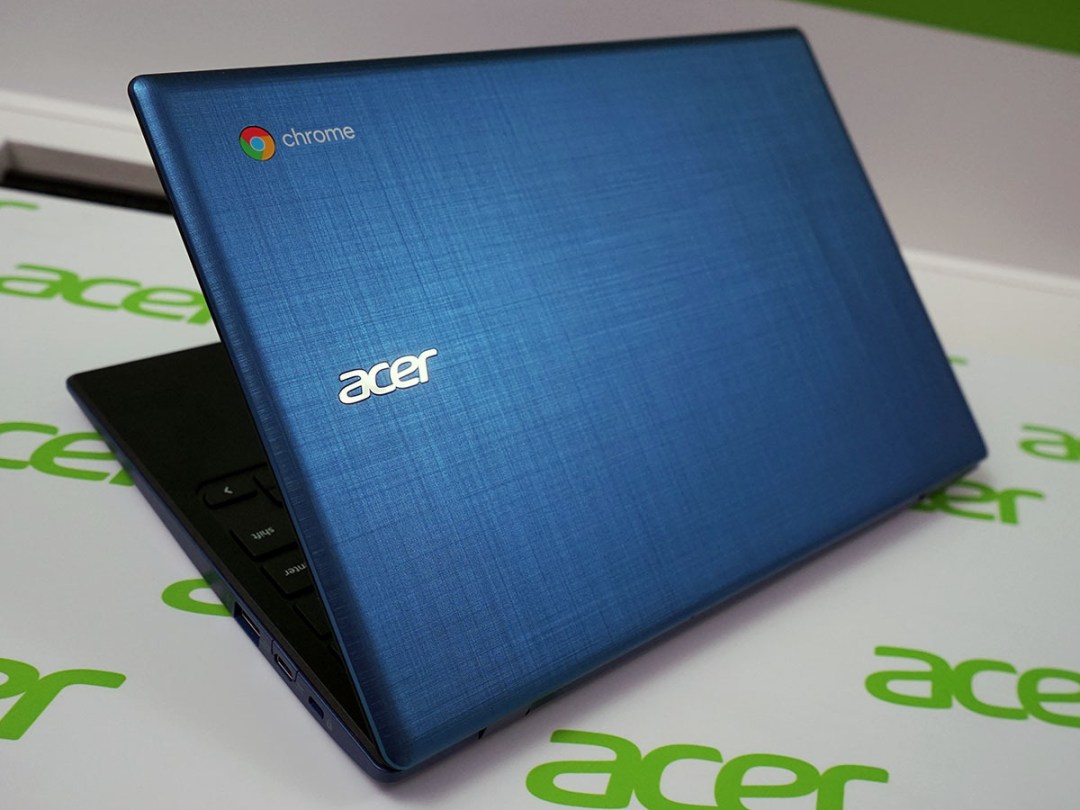 Chromebooks are the laptop equivalent of a Freddo chocolate bar or packet of Transform-a-snacks – an absolute bargain that gets the job done, even if they aren't exactly fancy.
That doesn't mean you can't also get one with some 2018-friendly features, though.
Acer's Chromebook 11 made its debut at this year's CES, complete with USB-C and the Android app store – and a wallet-friendly price.
We briefly nabbed one from Acer's media briefing to see what all the fuss was about.
DESIGN & BUILD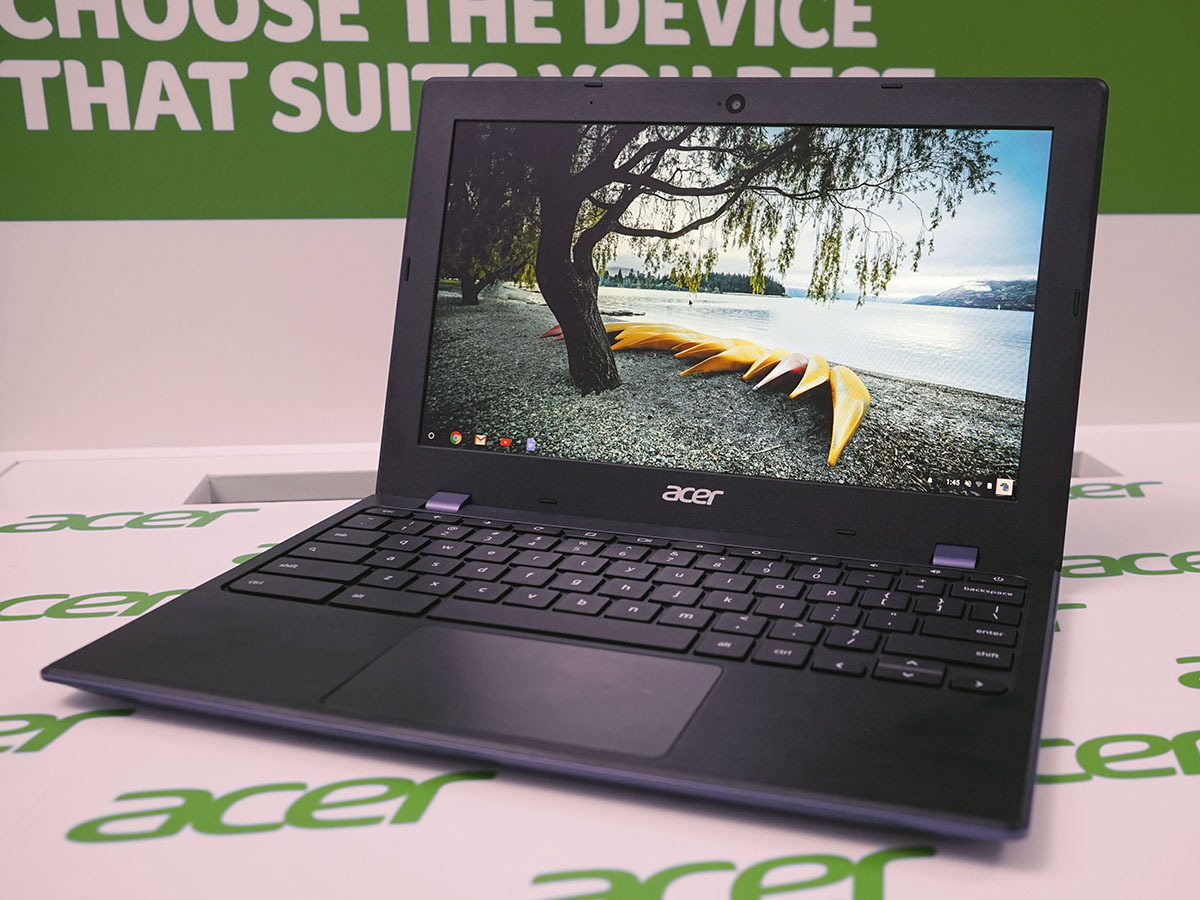 It's hard to miss the Chromebook 11 in its eye-catching blue colours, and it backs up those good looks with sturdy construction. The lid is covered in a weave finish that feels a lot more premium than you'd expect from plastic.
Weighing in at 1.1kg, you could hardly call it a heavyweight, and there are few other Chromebooks that are quite so light to lug around. The 180° hinge is a great addition too – if you opt for the touchscreen model, anyway.
Given the size, you can forgive a little sponginess from the keyboard: the keys are a decent size, but it might take some getting used to before you're typing at full speed. The touchpad is the opposite, feeling very stiff to click. It's huge, though, which is great for getting around the Chrome OS desktop.
PERFORMANCE
The 11.6in, 1366×768 screen is all about managing expectations. It's not going to blow you away, with muted colours and a real lack of pixels (especially if you're editing photos) but viewing angles are excellent.
Working on more than one file at once is pretty tricky at that resolution, though: text looks clean enough, but you'll need to squint once the font size gets too tiny.
For something that's built for taking on the move, though, you shouldn't have any problems seeing what's onscreen – whether you've taken over a table at Starbucks or are crammed into an economy seat on an airplane.
It's a similar story with the speakers: they're passable for watching YouTube, but for any serious listening you'll want to plug in a pair of headphones.
SCREEN & SOUND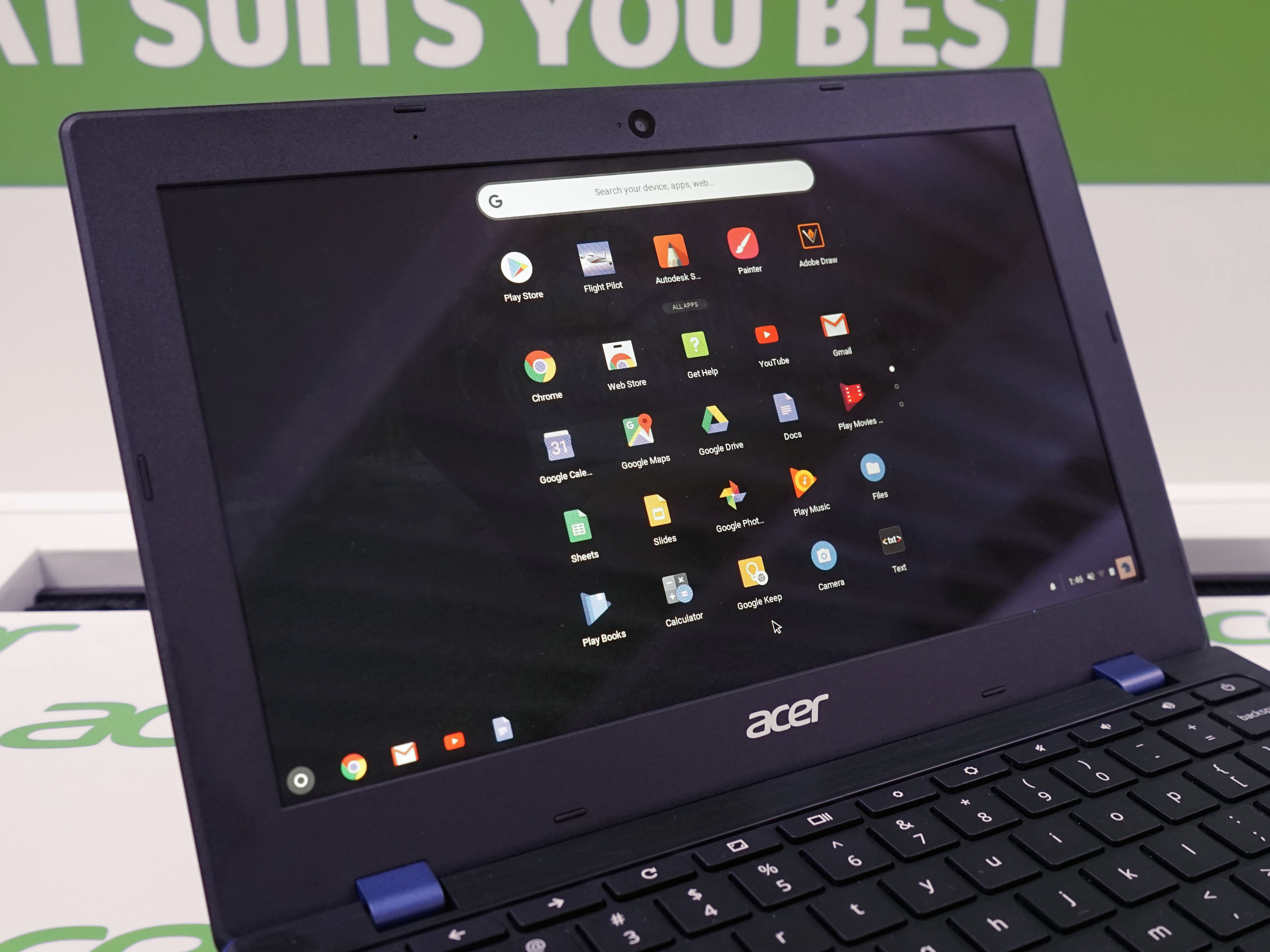 If you're after blazing power, you'll definitely want to look elsewhere – this is a Chromebook, after all. Acer has gone with a passively cooled Intel Celeron CPU, which is completely silent and fine for loading a handful of browser tabs, but push it much harder and things will inevitably slow to a crawl.
As one of the first Acer models to launch with Android app support, rather than have it added in with an update, the Chromebook 11 could have done with a bit more power: although we didn't get the chance to download any games, there's every chance it may struggle with more demanding apps – especially if you go for the 2GB RAM, 16GB storage model.
There's no built-in Google Assistant yet, either. Maybe it will arrive as an update later down the line, to match Google's own Pixelbook.
At least Acer is promising great battery life. 10 hours away from the mains should easily get you through a full working day, without having to bring the power cord with you. Although seeing how it charges over USB-C now, you may have one in your bag anyway.
There are actually two USB-C ports, so you can use one to top up the battery and a second for copying files from a phone or memory stick. There's two standard USB ports too, and a microSD card slot. All in all, it's pretty comprehensive for a Chromebook.
ACER CHROMEBOOK 11 INITIAL VERDICT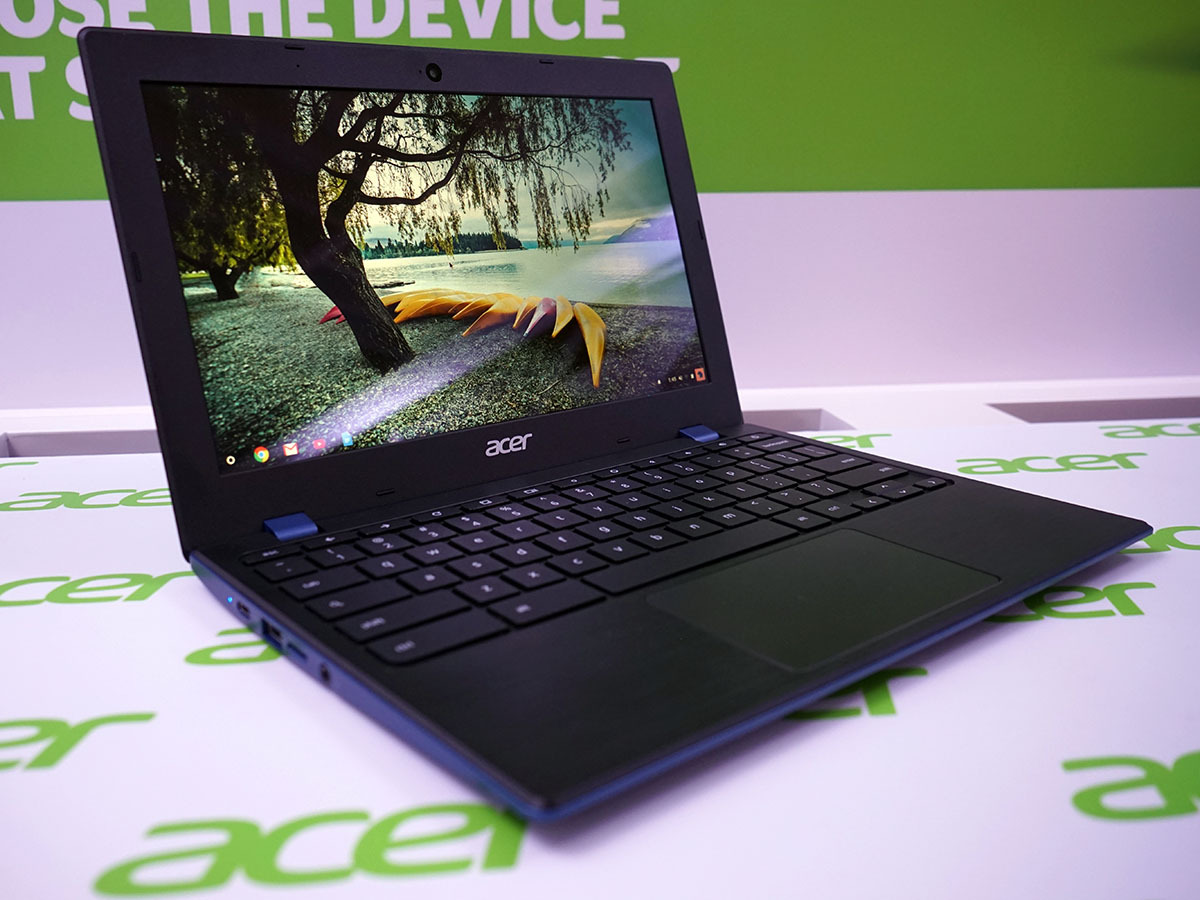 Chromebooks just make sense as bargain basement laptops, so it's great to see Acer sticking with that formula rather than chasing Google's Pixelbook at the high end.
The Chromebook 11 is shaping up to be a great budget choice, with extras like USB-C that we don't yet take for granted in entry-level machines. Full Android app support is another handy extra, even if performance from that Celeron is still up for debate.
Still, when the whole thing costs just £250, beggars really can't be choosers. The Chromebook 11 will go on sale in the UK in March. Expect a full review a little closer to launch.