You'll believe you can fly with Parrot's Disco drone
Fixed-wing with a first-person view, this Disco certainly doesn't suck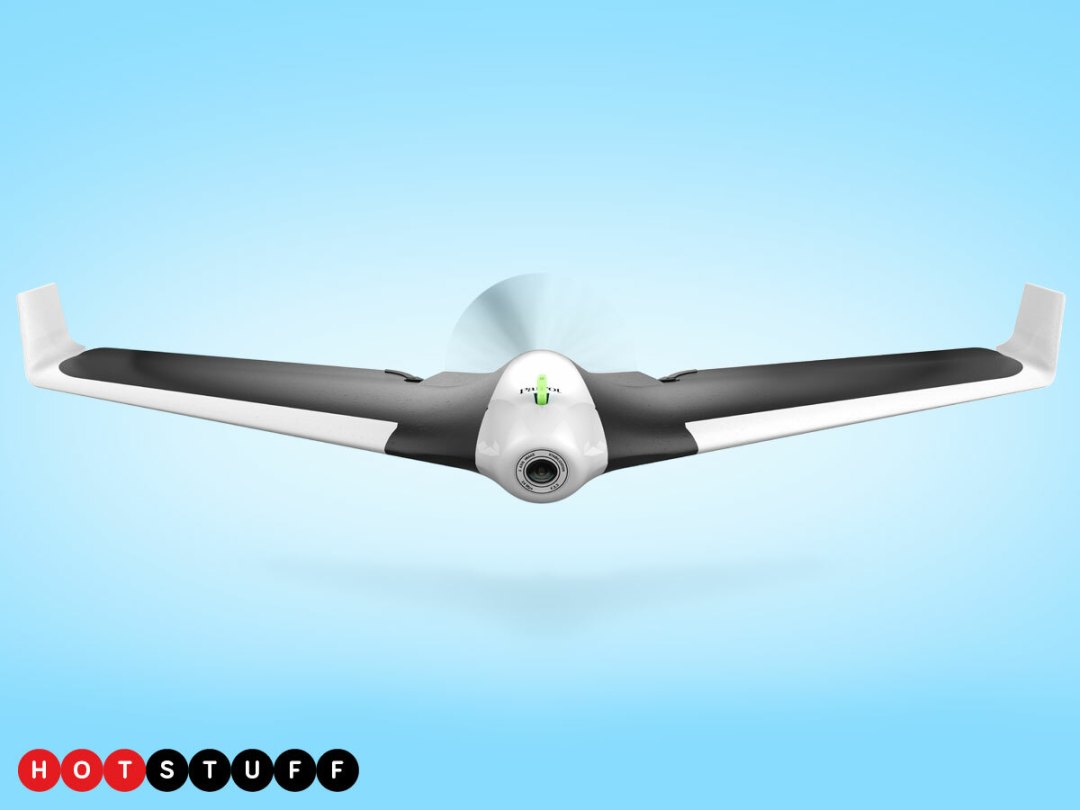 This looks like a drone with a difference…
You're dead right. While most consumer drones use rotor blades to get airborne, the Parrot Disco soars through the skies like a plane thanks to its fixed wings.
I guess it's tricky to fly, then?
Not according to Parrot. Not only can the Disco take off and land automatically (in fact, it takes off by being thrown out of your hand), it also comes with an autopilot function that kicks in to help you maintain the sort of aerial grace reminiscent of the Red Arrows, or Terry-Thomas in Those Magnificent Men in their Flying Machines.
For example, if you push the remote control stick to the right, the drone will automatically tilt to the right and increase its speed in order to curve in the desired direction.
Like most decent drones, it'll use GPS and sensors to flying off course, meaning you can tell it to return to its launch site automatically.
Stat me up, baby!
You want stats, eh? Well, Parrot says the Disco can fly at up to 80km/h for up to 45 minutes on a single battery charge, and has a theoretical range of up to 2km from the controller. It's also nicely portable, weighing only 750g.
And there's a camera, of course…?
Yep, naturally. And it actually serves two purposes. Firstly, you can record full HD video and take photos during your flight, storing them on the 32GB of built in memory. Secondly, the camera allows you to "see" from the drone's point-of-view by beaming a real-time image to a headset accessory called the Cockpitglasses. Wearers of the glasses can feast their eyes on a wide-angle, high definition first-person view from the Disco's cockpit, which sounds very exciting indeed. The headset also displays telemetric data and a radar, so you can fly the drone in this mode too.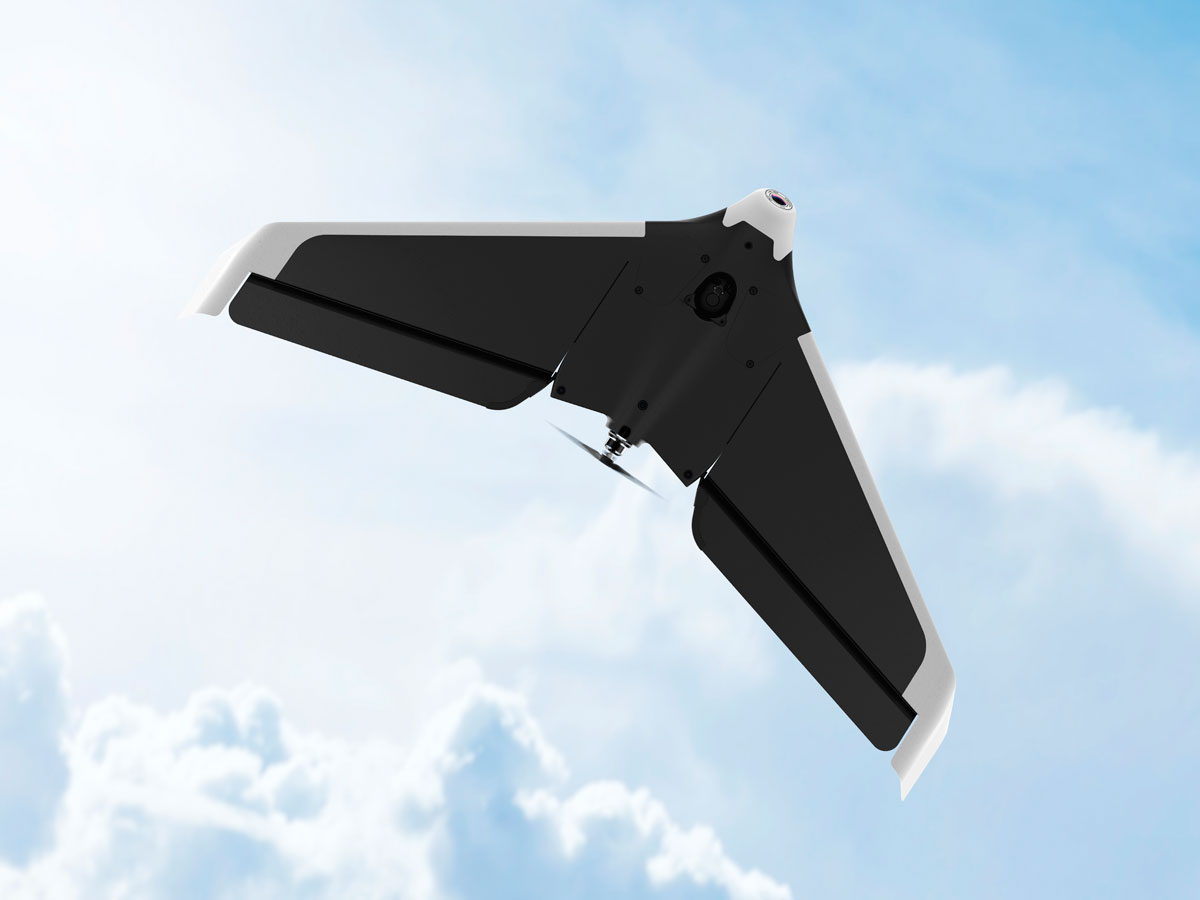 Isn't that illegal? I thought you always had to have "eyes on" any drone you're flying in the UK.
That's true, which is why Parrot says you should have always a co-pilot when flying in FPV mode. It's the buddy system, baby!
Eh, looks like I need to find some mates, then. When's it out, and how much is this thing going to hurt my wallet?
The Disco is launching in the UK in September, priced at £1,150 – a price that includes the controller and a set of Cockpitglasses. Pilot, prepare for take-off.