Yamaha MusicCast brings hi-fi awesomeness to multi-room music
Faceless streaming speakers begone - Yamaha wants to reintroduce variety to music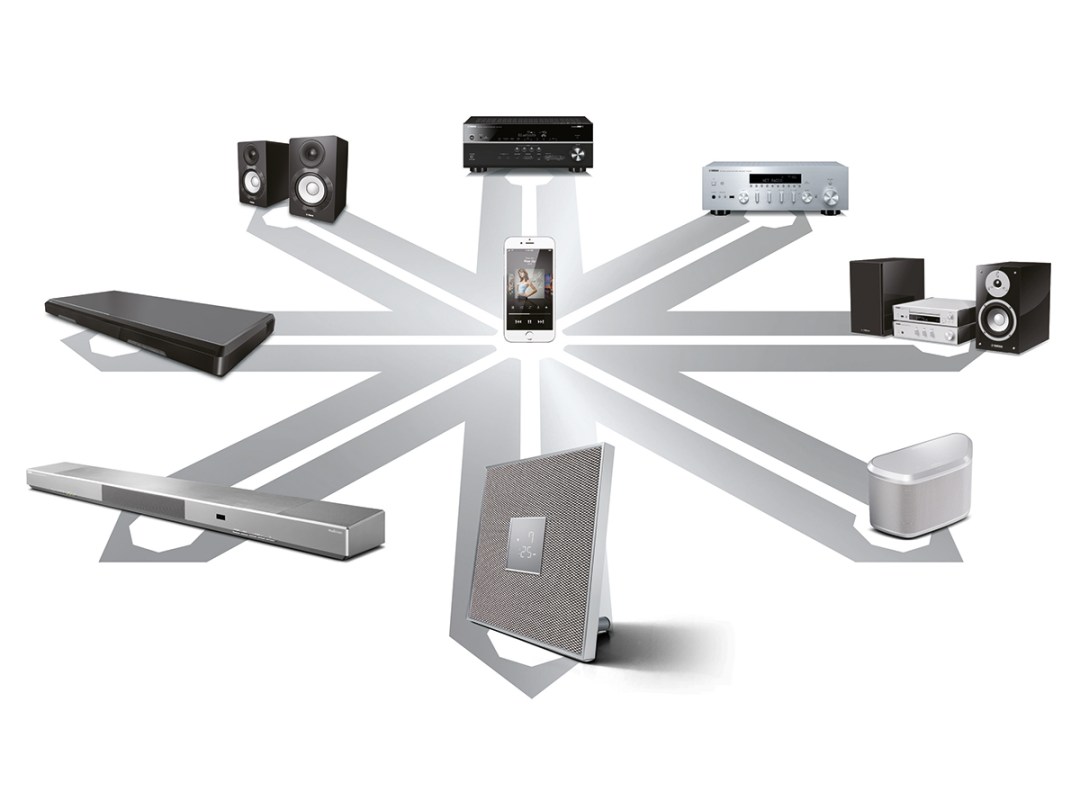 Whatever happened to hi-fi? Once synonymous with slabs of aluminium, VU meters and toroidal transformers so heavy you have to get the foundations reinforced to prevent subsidence, the term has been co-opted by a parade of featureless streaming boxes.
But here's the rub: Sonos and its ilk are really, really good. The convenience of access to music and multi-room facilities they provide are brilliant things. We wouldn't want to lose either, even if it did mean getting a few more glowing valves in return.
Yamaha's new MusicCast line-up of audio gear aims to combine the best bits of both. MusicCast is a standard that allows all kinds of Yamaha audio kit chat and share the music resources available to each of them, combining the variety of hi-fi with, would claim Yamaha, the convenience of a big-name music streaming system. And, it would say, adding more versatility besides, providing Bluetooth, AirPlay and Wi-Fi Direct in every MusicCast device.
(No, it's not that MusicCast – that multi-room hard-disk-based system came out in 2003 and fell flat because it was buggy and unreliable. This one is the same in name, but not a lot else.)
In addition to having access to Spotify (via Connect), Apple Music (via AirPlay) and the other music services including Napster and Pandora, that means the MusicCast lifestyle speaker can stream the CD that's playing on the MusicCast micro system, or the MusicCast active speakers in the bedroom can stream the movie soundtrack that's playing through the MusicCast AV amp in the lounge. In fact, it's even possible to add non-Yamaha Bluetooth speakers into the system.
To start with there are 23 products in the MusicCast range, and all of the core functionality we want from a multi-room system seems to be present and correct. We'll have a review of the system in the coming months, so stay tuned to Stuff for more; for now, here are the kick-off components that caught our eye.
The soundbar: YSP-5600 (£1900 / £1600 without subwoofer)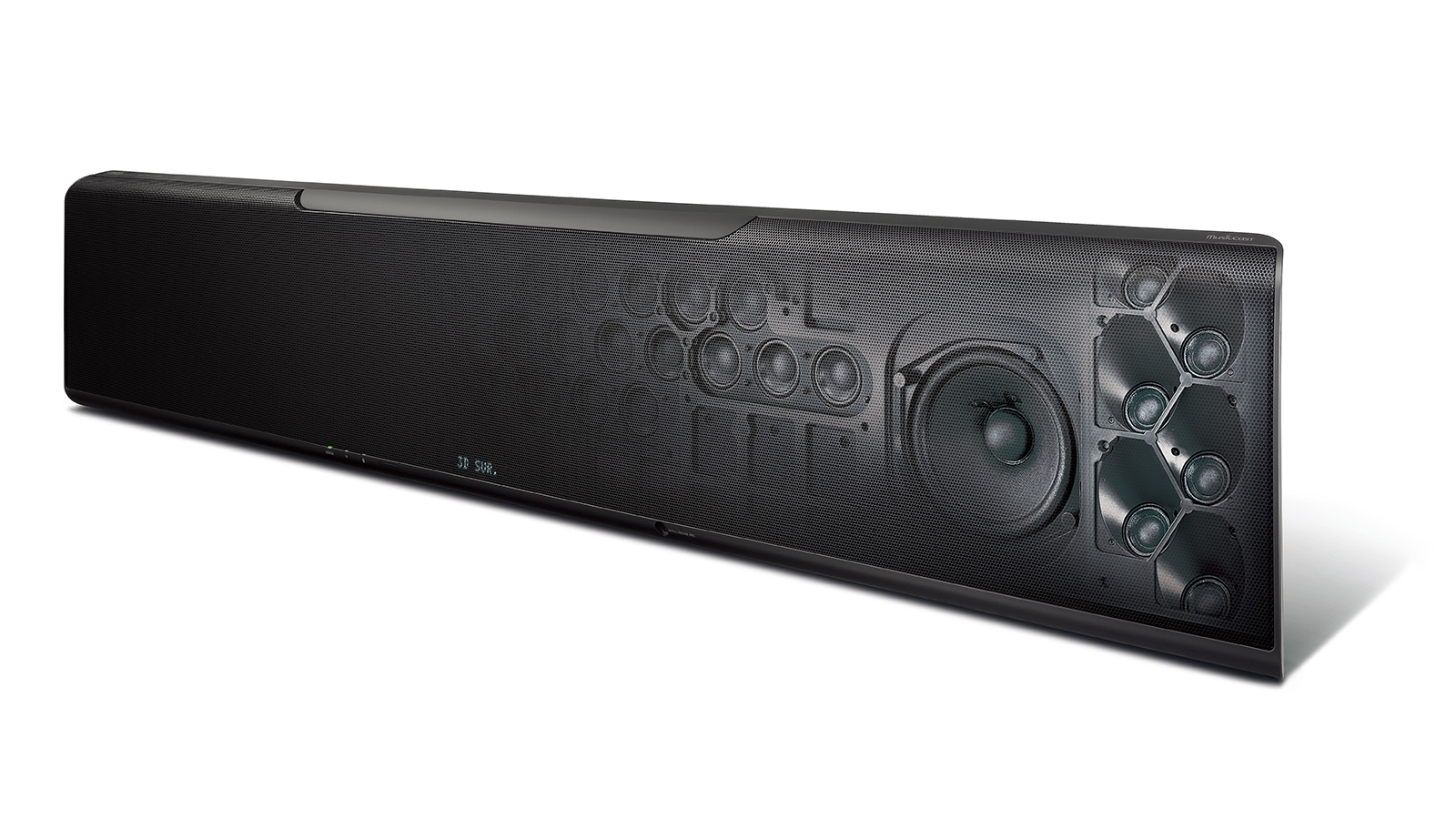 Yamaha invented the sound bar and this is its most ambitious yet. The YSP-5600 'digital sound projector' promises sound that surrounds you from all angles, including above and below, thanks to Dolby's Atmos technology. If you're watching a movie in the lounge and need to nip to out, the audio can be streamed to your other MusicCast components.
Past Yamaha soundbars have been best-in-class, so while we're sceptical of just how closely the YSP-5600 can ape dedicated ceiling speakers, but with 12 of its 44 drivers dedicated to the cause we've little doubt that it'll provide a convincing surround performance. You can buy it with or without a subwoofer, although given its lack of physical volume, you're going to want one.
The micro system: Grand PianoCraft MCR-N870 (£tba)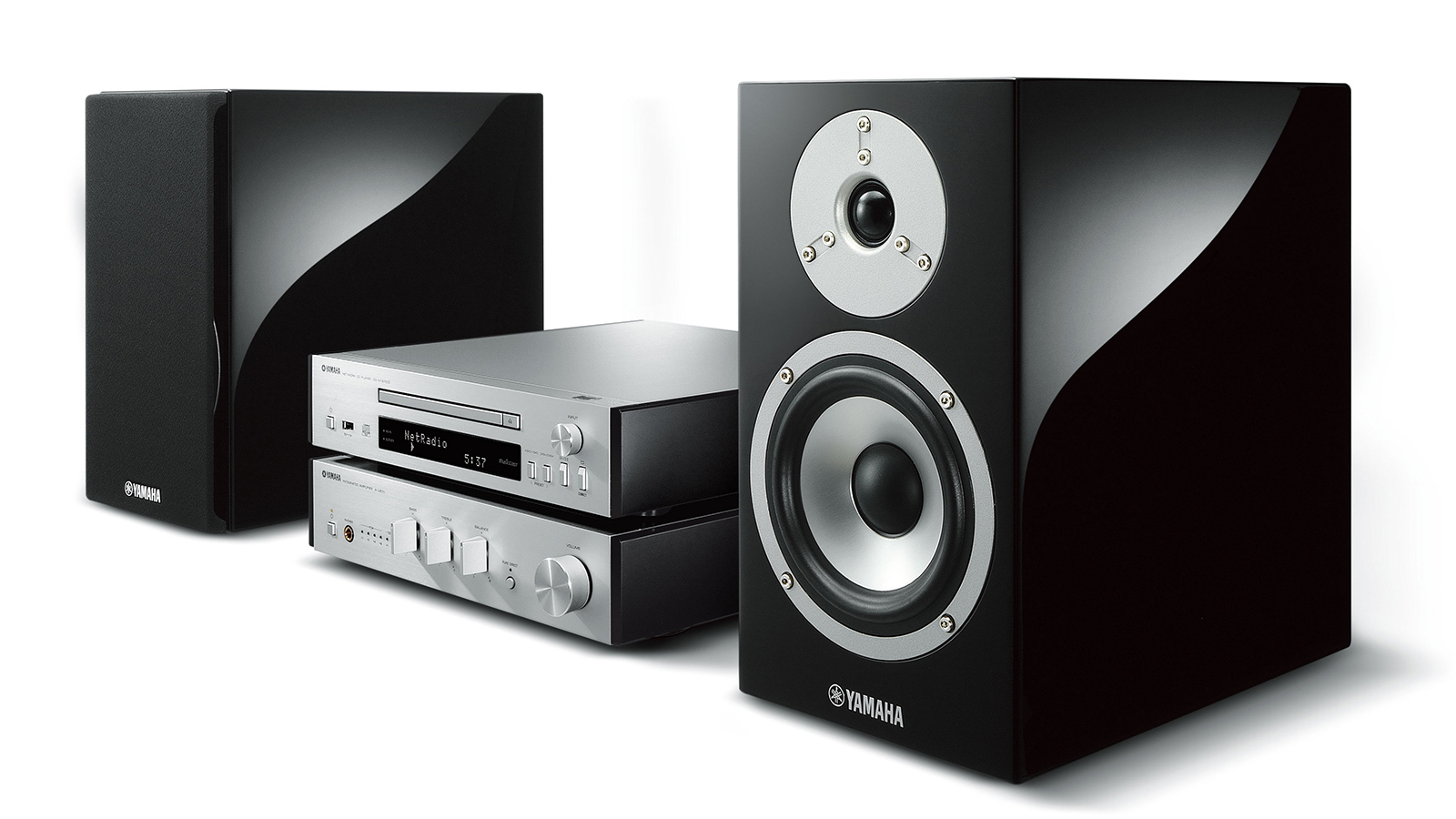 This micro hi-fi offers CD, DAB radio, analogue and USB inputs, supports hi-res audio files and will stream music from a variety of services including Spotify and Apple Music (via AirPlay). It also has a 32-bit/384kHz DAC (the cheaper MCR-N670 has a slightly lower grade one).
Two words: knob feel. Having had a quick stroke of the Grand PianoCraft, it's clear that this is a very nicely crafted machine. How it sounds is of course another matter – we'll let you know when we do.
The Sonos-alike: WX-030 (£200)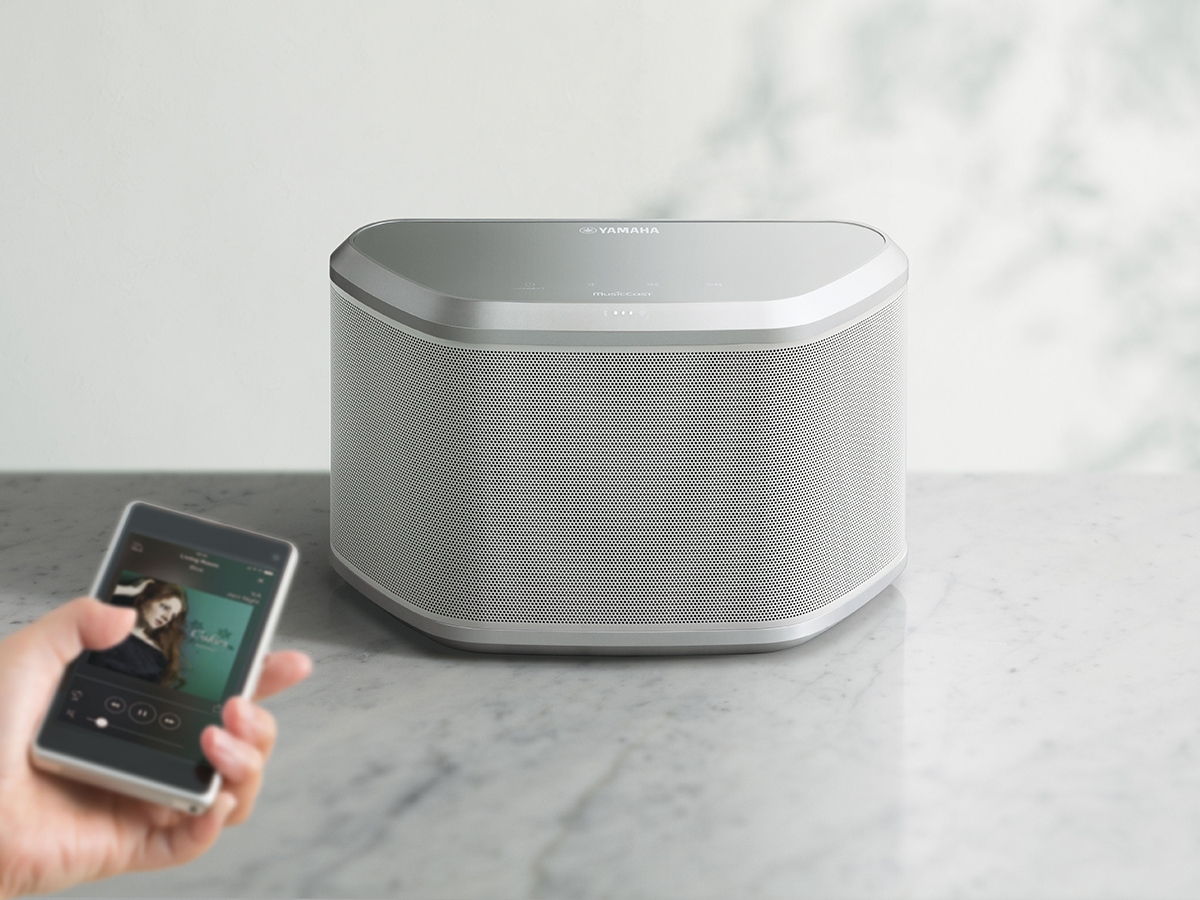 This is Yamaha's first attempt to break into the fiercely competitive connected speaker market. Its version of the Sonos Play:1 is a dinky 24.3×15.6×11.5cm, but packs in the functionality, supporting playback from various music services (albeit fewer than the omnipotent Sonos) and sporting Bluetooth, AirPlay streaming and Wi-Fi Direct. There's also an analogue input.
The active speakers: NX-N500 (£600)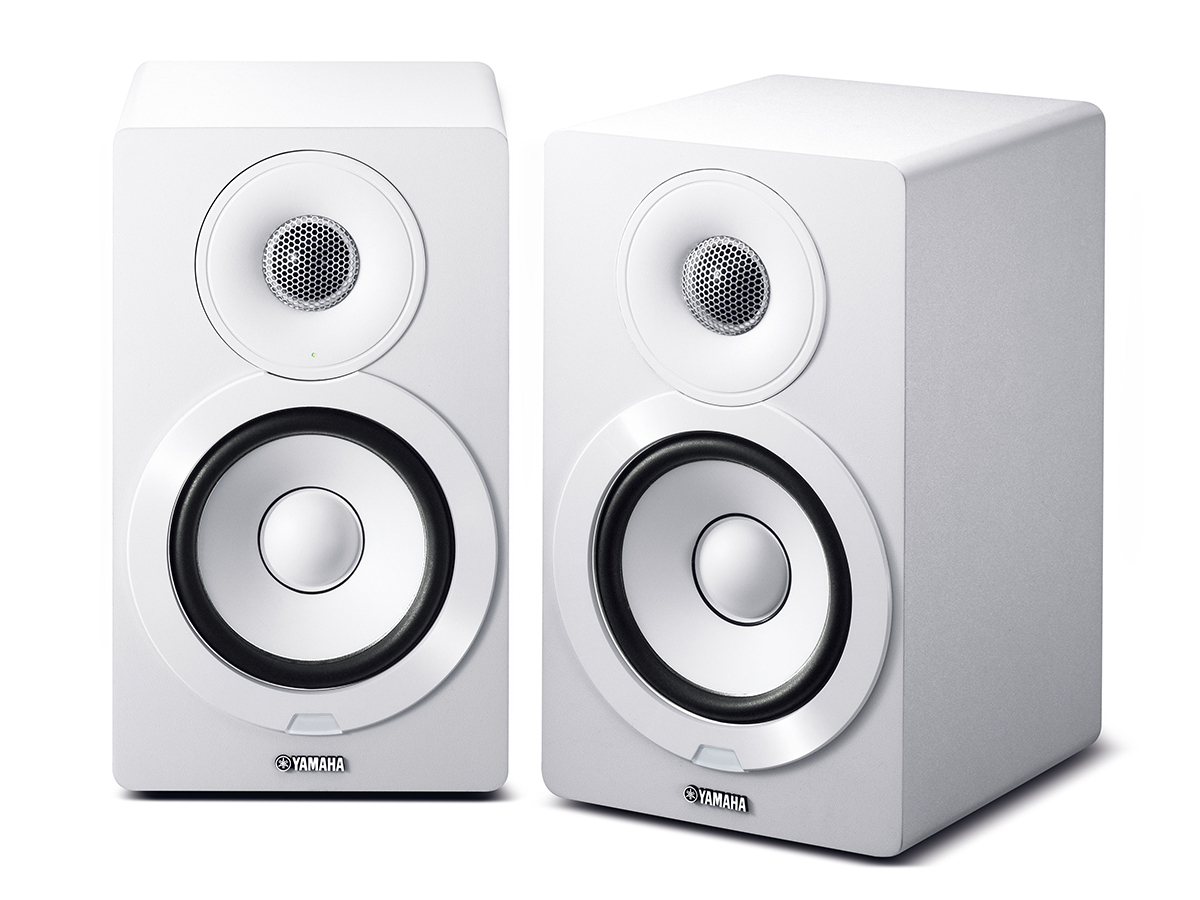 Based on Yamaha's professional studio monitors, the chunky NX-N500 active speakers pack 150W of built-in amplification, a 384khz/32-bit hi-res audio DAC, analogue and optical inputs and fetching white or black livery. Not to mention the Bluetooth, Wi-Fi and AirPlay capabilities shared with all other MusicCast components.
The weird 'lifestyle' speaker: Restio Mini ISX-80 (£tba)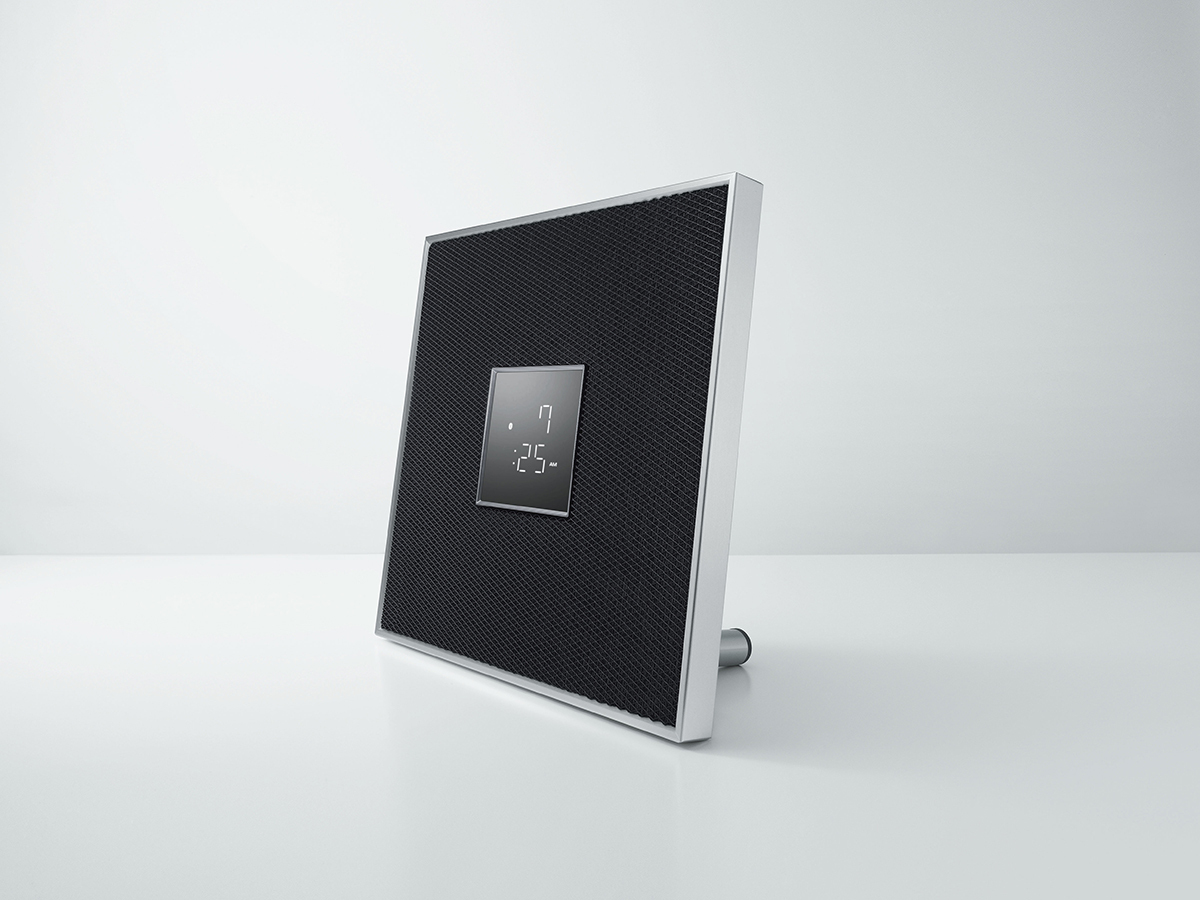 Yamaha's been championing the alternative format hi-fi for some years now, as if we all live in Le Corbusier villas, and it shows no sign of letting up. The 30cm-by-30cm Restio either sits on a pair of little legs, on your wall or on a pedestal. In addition to its MusicCast functionality it'll play music via its 3.5mm stereo input, and it's also an alarm clock. Even modernists have to get to work on time.
The big aluminium amp: R-N602 (£tba)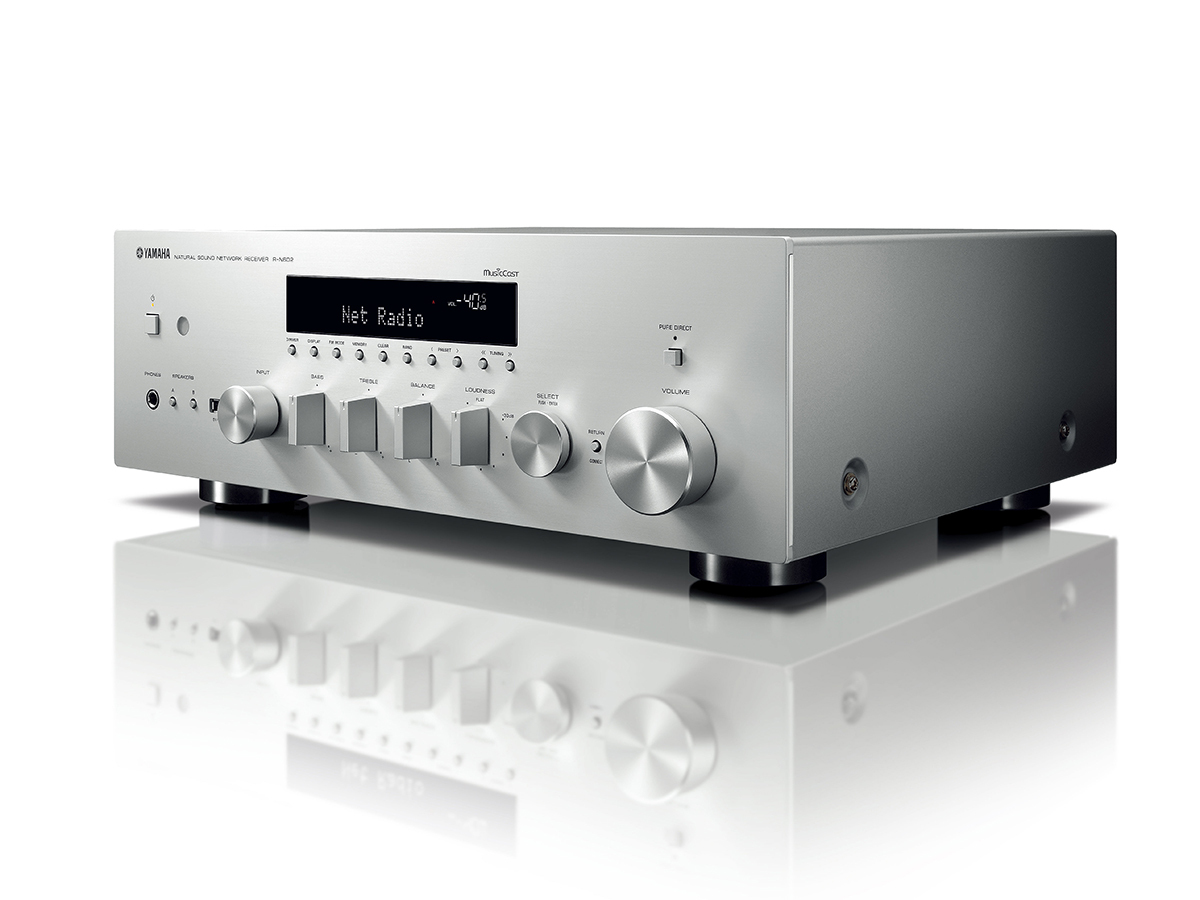 Music streaming meets a slab of aluminium so coarsely brushed you could file your nails on it. The 100W-per channel RN-602 looks to all intents and purposes like an amplifier from the '70s (big LCD aside), but has optical and coaxial inputs to complement the brace of analogue connections.
Inside there's a 32-bit/384kHz DAC, and if you don't want to connect anything up to it, you can simply play music streams through it via the MusicCast app. If you do connect anything else up to it, whatever they play is available on the other components in your MusicCast system.
The AV receiver: RX-V479 AV (£400)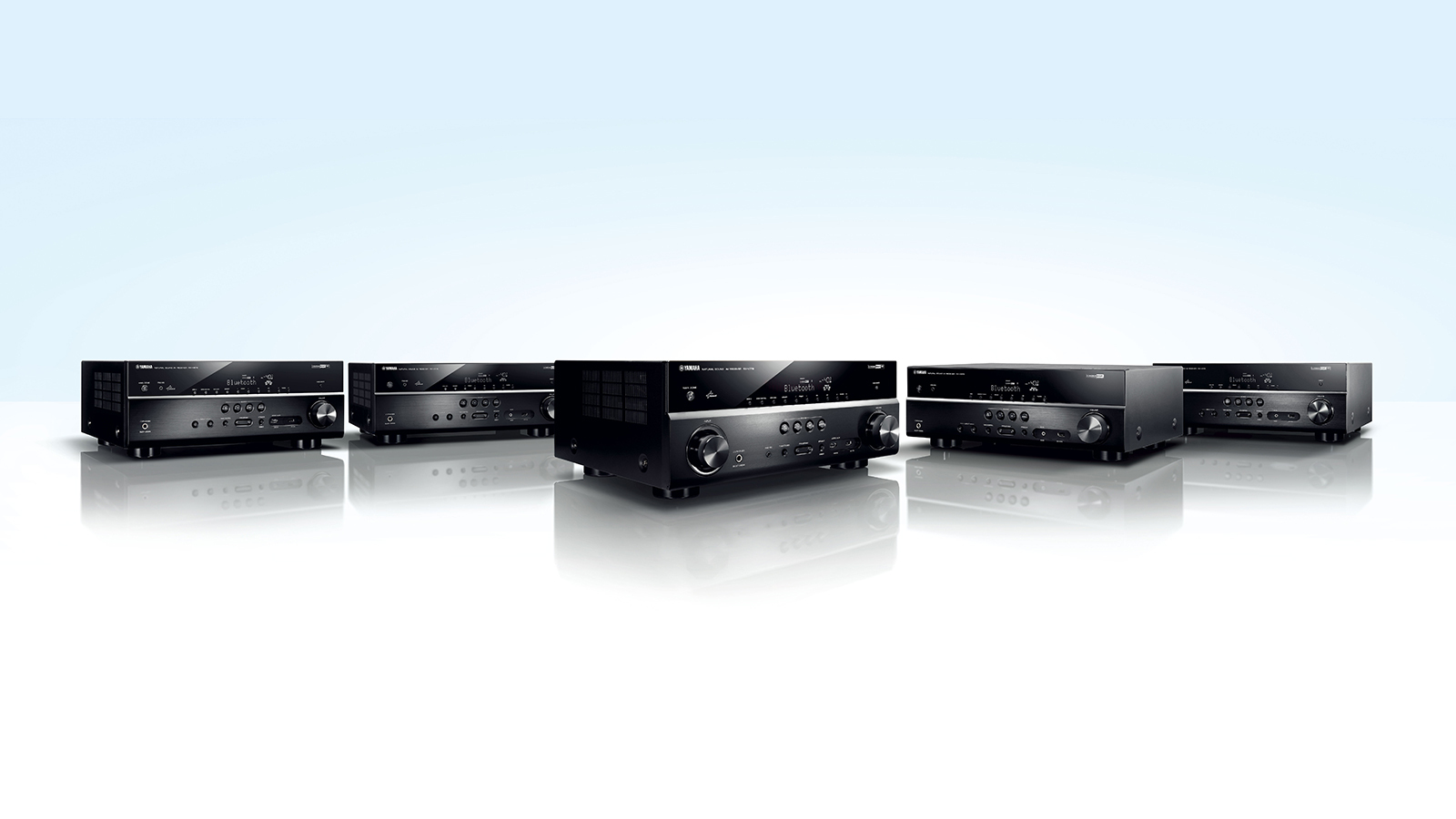 You can go and buy this home cinema amplifier (or any of the RX-V79 range) already – the MusicCast functionality is being added via a firmware update due out today. So, as well as five channels of 115W of amplification, 4K passthrough, YPAO automatic setup via a microphone and more inputs and outputs than you could plausibly need, it'll play its part in a MusicCast setup.
As with the other components, it'll do Bluetooth, Wi-Fi Direct and AirPlay, and will stream your movie's audio anywhere else in the house you want it.
Any Bluetooth speaker you have lying about. Or headphones, even
MusicCast's party trick is its ability to add any Bluetooth A2DP-enabled speaker into the action. Indeed, even a pair of Bluetooth headphones can stream music from a MusicCast network, and have its playback controlled by the same MusicCast app.
In most cases it's not possible to broadcast music that you're streaming to a Bluetooth speaker through your MusicCast components, as they're generally unable to send music (instead, they simply receive it).
The app
The MusicCast app, available on iOS and Android, looks pretty slick. It allows you to easily add and rename components around your home (e.g. change WX-030 to, say, 'kitchen'), to see what's playing on each and, at least in the demo we saw, to seamlessly pull the music feed from one component to play on another.
Some streaming music services (including Napster and Pandora where available) are built into the app, while Spotify requires you login via its own app using its Connect service. Apple Music isn't yet integrated into the app, so instead must be streamed to a MusicCast component via AirPlay.