Xiaomi's electric bike will whizz you 28 miles on one charge
It's Brompton meets Tesla with the Chinese megacorp's latest product
You might think of China's Xiaomi as a smartphone manufacturer, but it's got its fingers in more pies than a Redbull-fuelled Mary Berry/Hairy Bikers knees-up at Greggs.
Smart lights, an internet-connected rice cooker, a drone – all have rolled out of Xiaomi's factories in the past few months. And now this: a folding electric bicycle pitched squarely at the 21st century urban commuter.
Meet the Mi Qicycle Electric Folding Bike. Weighing a light-ish 13.5kg, it runs on a 250W, 36V electric motor, with a 18650mAh battery. In fact, the battery consists of 20 Panasonic 2600mAh lithium ion batteries – the type you'd find in a Tesla car – and Xiaomi claims that little lot will take you 45km (just under 28 miles) on a charge.
And when the power's run dry, you can still peddle the bicycle using good ol' leg power. There's Shimano gear-shifting to help you get up steep hills.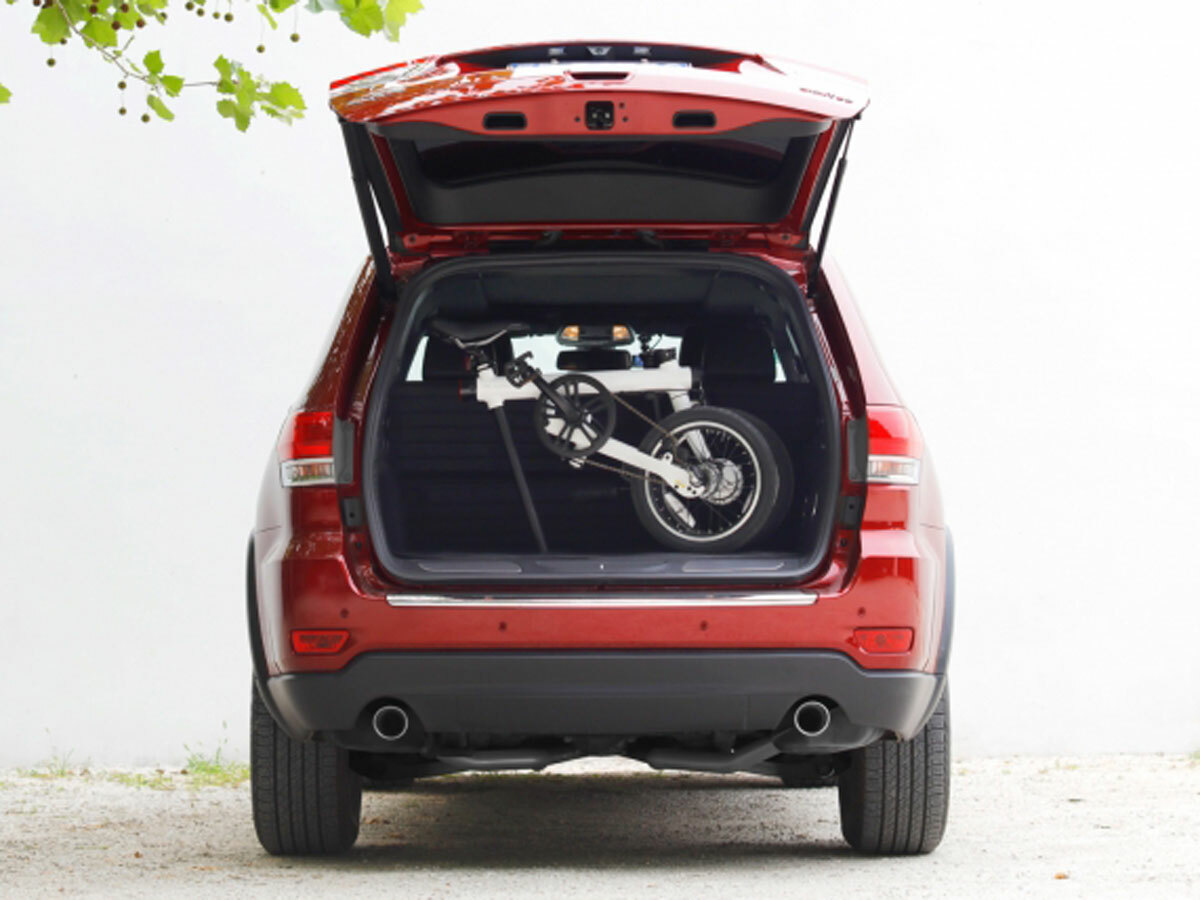 And as you'd expect from a Xiaomi product, it comes bristling with smart features. You can track distance travelled, calories burned and the speed you're currently cycling. There's a special battery management system to keep the battery from "operating outside its safe operating area".
And It also uses a special Torque Management Method created by IDbike B.V., which promises to help riders with their pedalling power. Sensors will tell you how fast you need to pedal to hit your desired speed, helping you to conserve more energy in your aching muscles.
Xiaomi will launch the Mi Qicycle Folding Bike in its native China, priced at RMB2999 (around £330 at the time of writing), but as it'll be coming via crowdfunding (consumers can back it through Xiaomi's Mi Home app), it won't arrive until hitting a funding goal. Will it come to the UK at some point? It's too early to tell, but we'll keep you in the loop. For now, folding bike fans will have to make to with a motor-less Brompton.
[Source: Xiaomi]