Vodafone gives you an extra treat with your Sony PS Vita
The 3G mobile gaming powerhouse lands on February 22 and it's coming with extras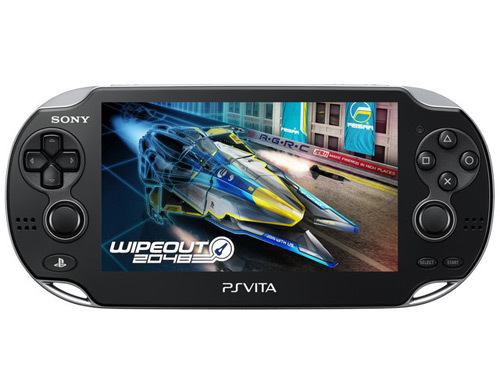 The Sony PS Vita 3G will be released in the UK on Feb 22, and it will come exclusively with Vodafone Pay As You Go SIMs (thankfully not locked). And the network provider wants to give you a little extra for your money.
That's why wherever in the UK you buy the Sony PS Vita 3G, you'll get Wipeout 2048 for free after topping up with £5 credit. Buy it from Vodafone directly and it'll also throw in a 4GB memory card (worth £18) with its bundle, which will set you back the usual PS Vita 3G price (£280).
Will you be splashing out enough money to buy a PS3 so you can enjoy NEAR social gaming plus 3G? Or sticking to the Wi-Fi only £230 version? Or will you be waiting to see what quad-core mobile devices MWC 2012 unveils at the end of the month? Let us know: @StuffTV on Twitter.
You may also like: Motorola Motoluxe gets late February release date