Two versions of the incredible Oppo Find 7 smartphone confirmed for launch
Latest teaser confirms two super-spec devices to come on 19 March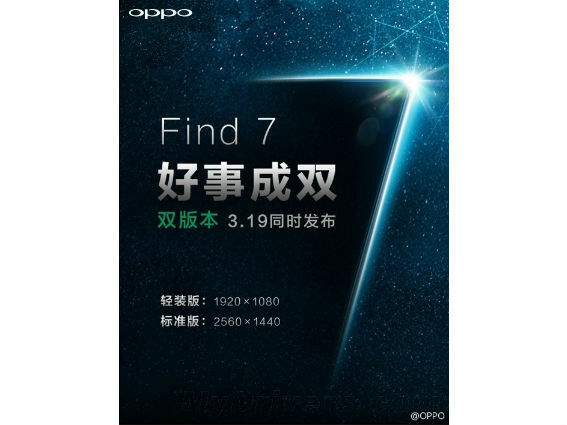 Yesterday Oppo released a sample picture hinting at a 50-megapixel camera for the Oppo Find 7. And the leaked details keep on coming. With the release of their latest teaser, Oppo has confirmed that it'll be releasing not one but two models of the superphone.
The two versions will differ in terms of screen quality as well performance specifications. The run-of-the-mill model will have a 1920 x 1080 full HD screen, 2GB of RAM and a Snapdragon MSM8974AB SoC processor (also known as the Snapdragon 800), while the higher end version will be getting a whopping 2K QHD 2560 x 1440 screen with 3GB of RAM and a rumoured Snapdragon 801 chipset (the very same that's in the Samsung Galaxy S5).
The Oppo Find 7 will be launched on 19 March in China but there's currently no news of when it'll hit our shores. We'll be live from the launch, so stay tuned for more updates on this frankly incredible-sounding device.
Read more: Oppo Find 7 might get a 50-megapixel camera
Source: Gizchina