Trailer Park: this week's best new film & game trailers, including War Dogs, Sully and BioShock
Grab the popcorn - here's what's heading to theatres, VOD and games consoles soon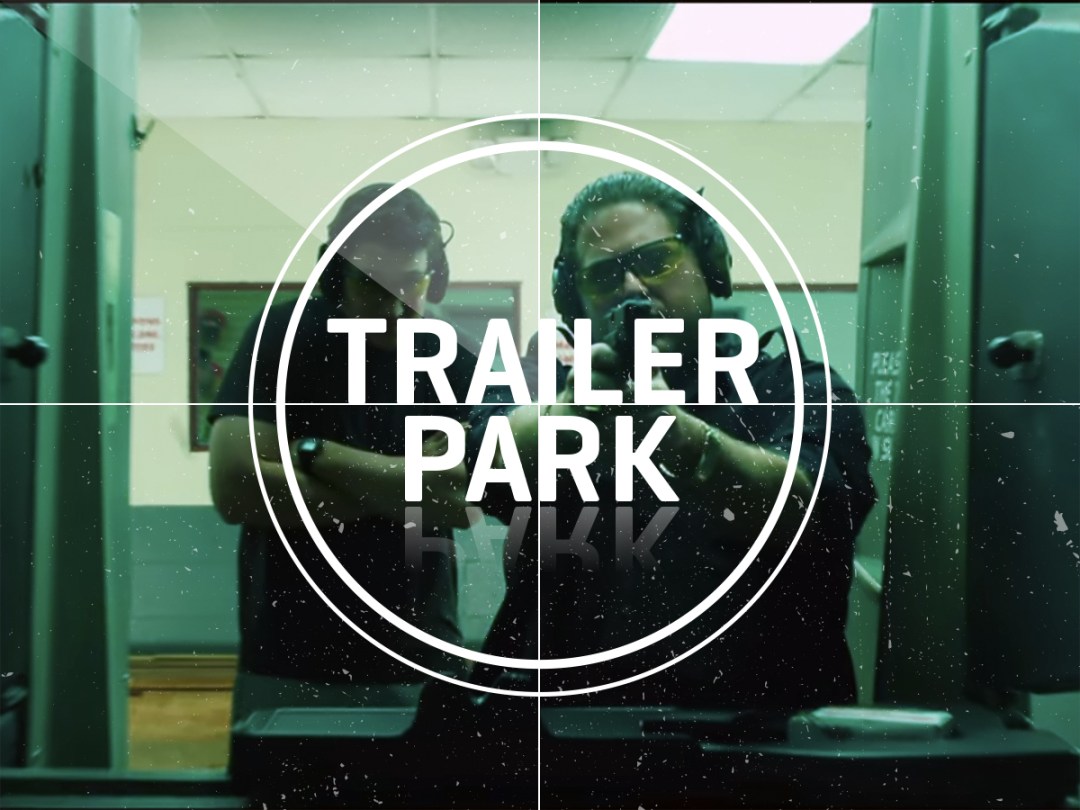 Films, games and telly – it's the lifeblood of the modern human being's downtime, but no matter how much of it your eyes gobble up, there's always something bigger and better on the horizon.
That's what Trailer Park's all about. Every week, we scour the web to bring you the hottest new trailers and teasers in the world of entertainment. And as ever, we've got some treats in store for you this week – particularly if you're a horror movie fan, with both Don't Breathe and Viral looking like novel twists on the genre.
Alongside those, there's Tom Hanks in the real-life tale of an heroic airline pilot, a new series of chucklesome animated comedy BoJack Horseman, and the reveal of a BioShock best-of package.
WAR DOGS
The next film from Hangover trilogy director Todd Phillips is based on a true story, but fans of zany, bad taste comedies needn't worry – at least if this new trailer is anything to go by.
Telling the tale of two upstart Miami Beach bros (Miles Teller and Jonah Hill) turned arms dealers during the Iraq War, this seems set to be wild sensationalist ride (think The Wolf of Wall Street) rather than a sober retelling of the actual events.
Don't Breathe
A modern horror twist on Home Alone? There's no kids left behind for the holidays here – this time, it's a bunch of youngsters doing the home invasion, while the victim who turns the tables on them is a blind old man.
Our burglarising protagonists, now trapped inside the house, must attempt to avoid detection by being really, really quiet. If tension is your thing, this could be one of the best horrors of 2016.
BioShock: The Collection
The BioShock trilogy (and its accompanying DLC) are widely regarded as some of the best first-person shooters in recent years, with each of the three games – BioShock, BioShock II and BioShock Infinite – combining compelling, grown-up storytelling, brilliantly realised environments and tactical combat.
That makes the announcement of a remastered release of the entire trilogy in one single collection huge news – particularly for those who never experienced the games the first time around.
BoJack Horseman season 3
Netflix has so many original series these days, it can be hard to keep up. But one we suggest you do pay attention to is BoJack Horseman, the sharp animated comedy set in a parallel Hollywood where humans live alongside anthropomorphised animals.
Our titular hero, voiced brilliantly by Arrested Development's Will Arnett, is one of the latter – a has-been TV star (and horse) with a drinking problem and his best years behind him.
Here's your first look at the third season.
Viral
Another horror movie, this time from the team behind Catfish and Paranormal Activity 3, Viral is, as the name suggests, about the outbreak of a deadly virus threatening to wipe out humanity.
Rather than take an expansive look at the crisis, it focuses on a pair of sisters trapped inside a house, and their attempts to stave off the infected from outside – and from within.
XCOM 2: Shen's Last Gift DLC
XCOM 2 is one of the best strategy games of the past year – just read our review to find out why we thought so – but if your playthroughs are getting repetitive, this next piece of DLC might be just the thing to put the pep back in your alien-killing step.
Featuring a new story mission that promises to open up a new squad member type, it's available to download now, priced at £7.99.
Sully
Remember Chesley "Sully" Sullenberger, the airline captain hailed as a hero after he safely landed a failing passenger jet in New York's Hudson River in 2009?
Well, Hollywood has chosen to dramatise the event in some style, bringing in Tom Hanks to play the pilot and making the story not just about the fateful water-landing (which, let's face it, was over in a few seconds) but about the events surrounding it too – such as whether it was even necessary in the first place.
In case you missed…
With Blockbuster season well and truly under way, most weeks are filled with more trailers than is healthy to watch on office time (if you value your job, anyway). In case you didn't get around to watching them the first time around, here are the must-watch clips from the last month.
Jack Reacher: Never Go Back
Yes, the ageless Tom Cruise has returned as Lee Childs' literary baddie-puncher Jack Reacher. Judging by the new trailer, Jack hasn't changed much since the first movie, his job seemingly to wander around America getting in fights while at the same time being some kind of vague government agent. We don't really know.
What we do know is that it promises to be a very decent action film in the Bourne/Bond mould. It's coming to cinemas in October.
Keeping Up With the Joneses
Suburban comedy meets spy thriller in this four-hander starring Zach Galafianakis, Isla Fisher, Gal Gadot and Jon Hamm as two neighbouring couples with very different lifestyles.
Judging by the trailer, it looks like the perfect setup for Galafianakis' brand of awkward comedy.
Inferno
The thing we like about the movie adaptations of Dan Brown's novels is that they mean you don't have to read the man's dreadful prose, leaving your brain free to fully absorb the ludicrous plot lines. Hey, Dan, just kiddin' – we love ya really.
Inferno is the third such adaptation, as Tom Hanks returning to the role of prominent symbologist Robert Langdon as he traipses around Europe solving puzzles hidden in paintings, while in the company of a woman young enough to be his daughter (in this case, Felicity Jones). This time, it's all got something to do with a deadly plague and Dante's Inferno and well, who knows? Ron Howard returns to the director's chair, so it should be a slick ride into silliness and medieval art.
Girl With All The Gifts
Guys, it's a zombie film, set in the UK and apparently influenced by elements of The Last of Us. If that hasn't sold you, the cast might, with Paddy Considine, Gemma Arterton and the mighty Glenn Close all popping up in what appears to be a very tasty low-ish budget horror drama.
The Mechanic: Resurrection
Put on your best gravelly voice! Jason Statham is coming – and this time (like almost every time, tbh), he's upset. And he's going to work through those feelings by hurting bad men with his fists, his feet, and sometimes his elbows. And knees. And various guns.
Anyway, The Mechanic: Resurrection looks like a cross between The Specialist and The Transporter, and it's got Tommy Lee Jones in, so we'll probably be watching it when it arrives in the autumn.
Star Trek: Beyond
You'd think the Enterprise crew would have learned that things rarely go smoothly with Chris Pine's James T Kirk in the Captain's chair. This year's Big Bad takes the iconic ship out of the equation, stranding the crew on an uncharted planet filled with alien warriors that have a serious beef with the Federation.
After 2013's Into Darkness turned borrowed a little too much from the Wrath of Khan, here's hoping that this latest sequel stands up on its own, without relying too heavily on plot points we've seen before.
Update 29/06/16: The third trailer for the movie has arrived, affording us a closer look at some of the action to come – if not really giving up any more info about the plotline.
Morgan
Part sci-fi, part suspense-thriller, and with a healthy dose of ethical and moral dilemma thrown in for good measure, Luke Scott's directorial debut looks slick and shocking in all the right places.
With Ridley Scott's son behind the camera and the likes of Kate Mara, Toby Jones and Paul Giamatti in front, Morgan is shaping up to be a must-watch when it hits cinemas in September.
And not just because of the great choice of title character…
Update 29/06/2016: There's a brand new "main" trailer for the film, which delves a bit deeper into the setup and suggests that we might have to add "horror" to Morgan's "sci-fi suspense-thriller" genre cocktail.
STREET FIGHTER V
Street Fighter V's initial character roster has been steadily growing since launch, with free DLC downloads every month, and now we've got a first look at the next combatant.
It's… BALROG! Yes, one of the series' most enduring characters is coming back to repeatedly punch everyone in the face. He's a boxer, you see. This trailer shows off a raft of his moves and combos as he pummels M. Bison into jelly.
Westworld
Back in 1973, novelist Michael "Jurassic Park" Crichton wrote and directed a sci-fi thriller by the name of Westworld, in which a cowboy theme park became a deadly killing ground when its android "actors" started getting too into their roles. And now HBO has adapted that into a TV series.
Created by J.J. Abrams and Jonathan Nolan and with a stellar cast including Anthony Hopkins, Ed Harris and Evan Rachel Wood, Westworld is shaping up to be just the dark twisted fantasy we need to fill that Game of Thrones-shaped hole in our lives. Yee-haw!
Vice Principals
A new comedy series from Danny McBride and Jody Hill, erstwhile creators of the impeccable Eastbound & Down? Be still our guffawing chests.
Yep, McBride is back in a starring role alongside Justified's Walton Goggins in Vice Principals, an HBO show about two rivals working at an American high school. Judging by the trailer, it looks to be in much the same vein as E&D, so naturally we're expecting a winning mix of pathos and crudeness. Bring it on.
All Eyez on Me
Tupac Shakur was murdered 20 years ago this September, and unbelievably there's never been a decent biopic made about the iconic rapper/actor's life – until now, it seems. All Eyez On Me is shaping up to be a compelling look into 2Pac's rise and fall, with lead actor Demetrius Shipp, Jr bearing an almost uncanny resemblance to the man himself.
Star Wars Battlefront: Bespin
It's almost time for some new Star Wars Battlefront DLC, with Bespin (aka "the place where Cloud City is") providing the backdrop for more pitched, combined arms multiplayer carnage. And here's your first look at what Lando Calrissian and friends are going to be up to.
MOANA
The idea of releasing a movie set in a tropical paradise over Thanksgiving weekend (ie the depths of Winter, for anyone outside the US) aside, Disney's latest colourful animation looks like a CGI return to form for the studio.
We're picking up shades of Pocahontas and Mulan from Moana, which shines a light on the South Pacific islands. It's bright, beautifully animated, and should have you singing in your seats – that's right, it's a musical.
If you're a big fan of classic Disney movies, this might be one to look out for when it lands later this year.
Pete's Dragon
This might be about as dark and gritty as Disney reboots get. The 1970's original was a Roger Rabbit-style hybrid of live action and hand-drawn animation, complete with musical numbers. The 2016 version is… a little different.
The CGI looks pretty decent in this first official trailer, which puts Bryce Dallas Howard, Karl Urban and Robert Redford of all people front-and-centre for a face-off with Eliott, the titular big green nasty.
Only this is one dragon that won't burn you to a crisp with fire breath. Expect a heartwarming (and surprisingly funny) retelling of a classic when it arrives in August.
THE SHALLOWS
We're long overdue a seriously tense, "don't go in the water" shark movie, and The Shallows looks like it could be it. Who's on the menu? Gossip Girl star Blake Lively, but she's not going down without a fight.
This final trailer doesn't give away nearly as much as the two that came before it, so it's (mostly) safe to watch if you're trying to avoid spoilers. It looks frantic at times, so we're hoping director Jaume Collet-Serra manages to ramp up the suspense before things get too bitey.
There's only a few weeks to go until The Shallows hits cinemas – just enough time to put you off going in the sea over the summer.
Deepwater Horizon
Mark Wahlberg takes centre stage in what is essentially the Towering Inferno, only set on an oil rig. And based on something that actually happened.
It looks like there'll be a fair amount of drama amongst all the disaster, so hopefully it'll be a bit more high brow than Armageddon or San Andreas. It lands in September.
Legend of Tarzan
The "fairytale protagonist grows up" style of reboot has been a film studio favourite for a long time, and this upcoming adventure looks no different.
We'll have to wait until July to find out if focusing the Jungle Man's years away from Africa will pay off, but we're big fans of the darker, more adult tone.
Collide
Were you a fan of early 2000's-era Channel 4 teen drama Skins? Saw About a Boy ten times? That's probably why, like us, you find it so surreal that Nicholas Hoult is now a bona fide action film star.
He looks on great form here in Collide, a fast-paced thriller about an ex-gangland crony forced back into a life of crime for love – stop us if you've heard this one before.
It's Anthony Hopkins' intimidating crime boss and Ben Kingsley's unhinged drug dealer that threaten to steal the show, though.
Finding Dory
Based on this trailer, Pixar's aquatic adventure sequel looks to be even more of a tear-jerker than the original. It's absent-minded Dory that's in trouble this time, but expect plenty of familiar faces alongside some new fishy friends.
Just a reminder for anyone that thinks they're too old to enjoy animated films: Finding Dory looks hilarious too. It's out in two weeks.
MAFIA III
Open world games like GTA and Red Dead Redemption live and die by how realistic they feel, so it's great to see 2K putting in plenty of effort to bring Mafia III's New Bordeaux to life.
New Orleans hasn't really been given a digital reimagining before, and we can't wait to cause chaos in the French quarter. Plus the Bayeux looks like the perfect place to give someone a cement shoe swim.
Marauders
The bank robbery/heist movie: it's a classic, no matter which way you spin it. This latest take throws in a bit of fat cat shenanigans and corporate conspiracy for good measure, putting Bruce Willis' bank CEO against a gang of masked crooks targeting his operation.
It's the FBI pairing of Law and Order star Christopher Meloni and ex-wrestler/Drax the Destroyer Dave Bautista that's got us most excited, though. Which one can out-snarl the other?
No release date on this one yet, but expect it later in the year.
THE FUNDAMENTALS OF CARING
Netflix has been knocking it out of the park with its original TV series and movies (anything Adam Sandler-related not withstanding) and The Fundamentals of Caring looks like another one to add to your watch list.
Paul Rudd's hapless caregiver should be the perfect foil for Craig Roberts' acerbic teen, whose muscular dystrophy can't dampen his spirits. Throw in a cross-country road trip to see America's "lamest roadside attractions" and a feisty Selena Gomez, and you've got a hilarious yet heartwarming reason to keep paying your £8 a month.
Independence Day: Resurgence
This near-five minute epic of a trailer is pulling out all the stops to convince the naysayers that we really did need an Independence Day sequel.
It's nothing short of spectacular, blowing up a signifcant portion of the London skyline, moving the action into space and giving us some classic Jeff Goldblum one-liners.
Was WIll Smith right to give Resurgence a miss? We'll find out June 24.
Ghostbusters
The second (much better) trailer for the Ghostbusters reboot landed too late for last week's trailer roundup – seriously, by about 45 minutes – but it's still worth checking out if you've managed to avoid it until now.
Sure, it's heavy on the spoilers, but it gives you a much better idea what to expect from the new all-girl lineup. It's definitely got that trademark Paul Feig 'edgey' comedy vibe, but plenty of the jokes hit home this time – making it infinitely better than the original trailer, which took a pretty heavy pounding in the YouTube dislike stakes.
Gran Turismo Sport
For a game series so obsessed with intricate little details, GT Sport's debut gameplay trailer still manages to squeeze in some pretty epic bumper-to-bumper racing between the lingering shots of its bulging virtual garage.
Sure, the scenery's gorgeous, and those opening shots (captured from the PS4, no less) look spectacular, but it's reassuring to see that the action won't be taking a hit when GT makes the leap to the new console generation.
You just know you're going to end up spending hours tweaking car setups and learning racing lines anyway – but it'll be worth it when you take home that podium finish.
Beauty and the Beast
Turning a Disney animated classic into a live-action spectacular? Not something to be taken lightly, lest you incur the wrath of a million fans from the House of Mouse. Not that this first teaser gives much away, save for a few recognisable voiceovers and a blink-and-you'll-miss-it look at Emma Watson's Belle.
It's not set to arrive until 2017, so expect this to be the first of many trailers – the only question is how long it'll take for Disney to give the game away and show off the Beast.
24: Legacy
Fox is bringing out the big guns for 2016's mid-season refresh, rebooting one of its greatest action epics with 24: Legacy.
Don't expect Jack Bauer to show up and save the say this time, though. Straight Outta Compton's Corey Hawkins is the man with 24 hours to team up with CTU and take down a terrorist cell – before they can hunt him down and take him out for organising the black ops taskforce that killed their leader.
Episodes start airing later this year, but there's no word on whether a UK broadcaster or streaming service will be snapping it up for us Brits.
Preacher
A chain-smoking Texan clergyman, infused with alien powers that lets him order people to do anything? Yep, that's about as dark as comic book adaptations get.
AMC's latest series has some big names in front and behind the camera – Dominic Cooper is the titular preacher Jessie Custer, and the scripts have been penned by Superbad writers/weed aficionados Evan Goldberg and Seth Rogen.
Amazon Prime UK has been making each episode available for streaming the day after it airs in the US.
Lethal Weapon
OK, there's no mistaking Fox's Lethal Weapon reboot for anything more than a beat-for-beat retread of the 1987 original, only with Clayne Crawford taking over from Mel Gibson and Damon Wayans, Sr as the guy that's "too old for this sh*t". Can anyone ever replace the legend that is Danny Glover?
At least they've nailed the OTT action sequences, and Crawford's Riggs looks suitably unhinged too. We'll have to wait until the autumn to see if this reboot will have its own storylines, or whether we can expect a more mordern rehash of the films.
It airs in the autumn, but again it's not confirmed for the UK just yet.
Mr Robot
After bringing Wall Street to its knees last year, cyber vigilante Elliot will be back on our screens in July to see what kind of chaos he's caused.
Hacker group fsociety has bigger plans, the net is closing in and paranoid delusional Elliot is still seeing visions of his unhinged father (an always excellent Christian Slater).
We burned through all ten episodes of Amazon's nail-biting tech thriller when the first season landed, so it'll be two very long months while we wait for this second run to kick off. It lands on 13 July.