These headphones deliver entirely digital signals for fuzz-free wireless sound
Audio-Technica cans cut the analogue for purer listening
I'm a vinyl fan. I love the fuzz, crackle and pop.
Then these are definitely not the headphones for you. In fact, these clever cans eliminate the presence of analogue tech altogether – delivering digital signals straight from source to driver, for a properly pure sound.
I'm confused – I thought most modern sounds were digital?
You're half right. Source signals – for example, from your hi-fi or laptop – are digital. Headphones, though, almost always have some analogue elements within them, such as the wiring, which introduces the possibility of interference and signal degradation. Which, if you're a true audiophile, is just not on.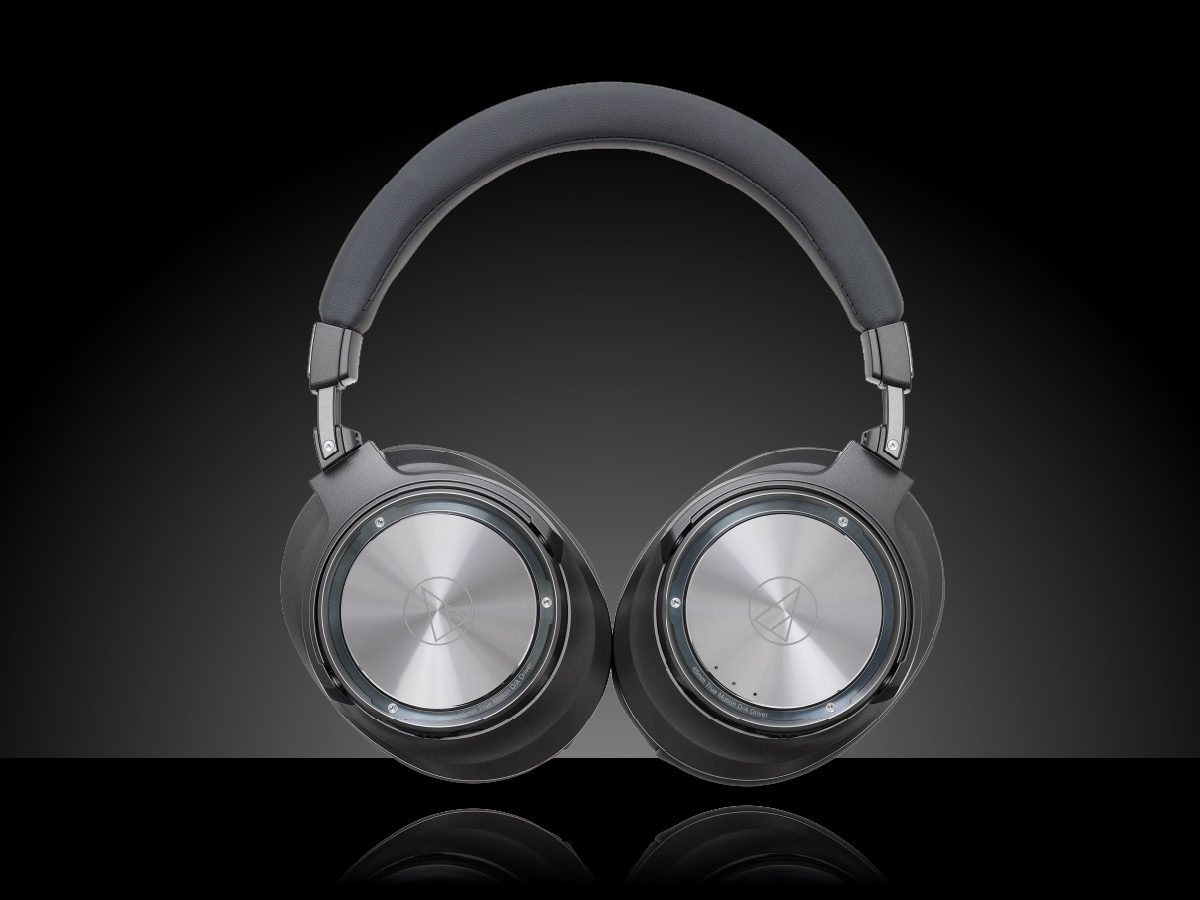 What, so these shiny cans are entirely digital?
Spot on. Audio-Technica's Pure Digital Drive system uses some complex tech to keep the audio signal digital at all times – eliminating analogue elements altogether. The manufacturer's engineers specially developed a chipset snappily called Trigence Semiconductor Dnote, to ensure that the drivers only receive a completely pure signal.
I'm guessing they didn't use off-the-shelf drivers, then…
You guessed right: the company focussed on converting complex digital sounds and signals into a smooth driver movement. How? By implementing unique 45mm drivers with four-core voice coils that are both incredibly precise and amazingly natural. Apparently.
Isn't it all a bit of waste, given that they use Bluetooth?
Sure, Bluetooth is often the enemy of a sweet-sounding signal – but these 'phones play nice with wireless aptX HD codecs, among others, up to 24-bit/48kHz – while they'll do up to 24-bit/96kHz via a USB connection. Both pairs are equipped with NFC, too.
But would I really be able to tell the difference?
Admittedly, yes, you'll need to be a proper audio-lover to make the most of it. Moving to FLAC files would be a good place to start, not to mention a source that'll deliver high-res codecs. If you're equipped, though, these phones could be some of the best you've ever listened too.
You'll pay for it, though: the ATH-DSR9BT model will set you back £500, while the single-core ATH-DSR7BT will hit shelves at £300.