Steamboy portable Steam console loses cool codename, gains release target and price
It's now known as the Smach Zero, which... certainly is a name for a thing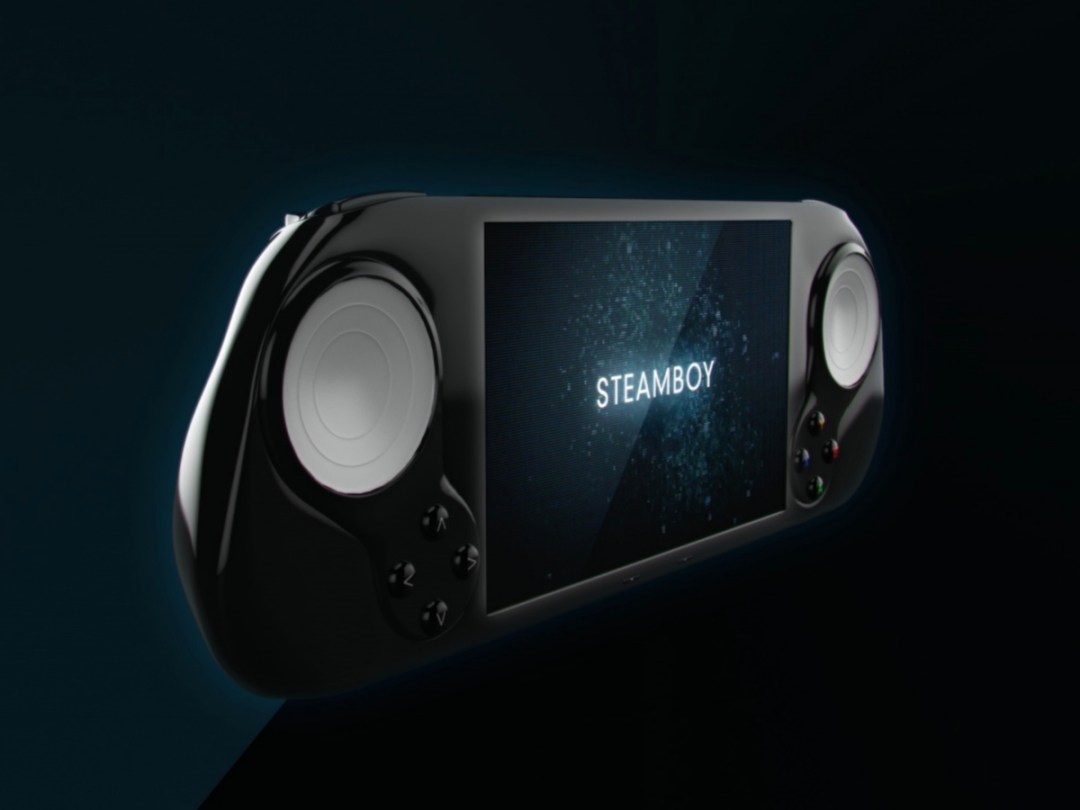 First revealed more than a year ago, the Steamboy Machine was certainly one of the most intriguing Steam Machines on the horizon, cramming a Steam OS gaming-capable PC inside a PlayStation Vita-esque portable frame.
It's still plenty intriguing after all this time, although the project has lost its potentially iconic name: the Steamboy console will now be known as Smach Zero, with the company behind it going by Smach. The new name looks to be an amalgamation of "Steam Machine," although it doesn't exactly roll off the tongue like the codename. Perhaps legal concerns warranted the change: after all, Valve owns Steam, plus there's an anime movie called Steamboy.
Smach showed off the console at Gamescom last week, and affirmed that the Zero will go on sale on 10 November this year – the same date as the living room-centric Steam Machines. However, the units won't actually ship until Q4 2016, which makes the early purchases more pre-orders than anything.
And now we have a price: the Smach Zero will reportedly sell for US$299 in the States and €299 across Europe (no UK-specific price was mentioned). That price may only be for initial pre-orders though, according to Polygon, with a higher price possible for standard sales once the handheld is actually available to ship.
The Smach Zero has a 5in 720p display with two touch pads and several buttons, with the control scheme similar to what's seen on the official Steam Controller (the above image is an early prototype render from last year). It features AMD graphics, 4GB RAM, 32GB internal memory with an SD card slot, and an HDMI-out port. The handheld has Wi-Fi and Bluetooth connectivity, and a Pro version with 4G will also apparently be sold.
Smach says the handheld will work with more than 1,000 Steam games at launch, and hopefully this condensed form is up to the task of playing heavy-hitters along with lo-fi indies. The Steam Machine initiative hopes to make PC games as easy to enjoy as console titles, and with the Smach Zero, that noble goal may extend beyond the living room as well.
[Source: Polygon]