Sony VAIO Duo 13 spotted in leaked video
New sliding laptop apparently features full HD screen and 8MP Exmor camera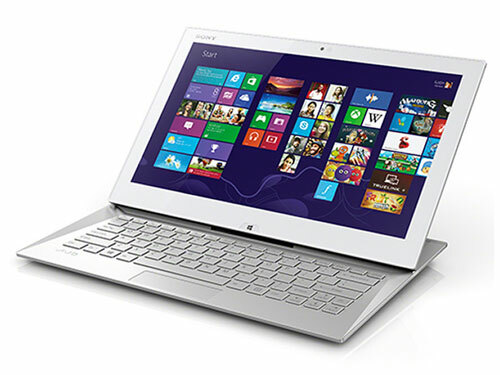 Sony appears to be preparing a new slider laptop for imminent launch – as our intrepid Office Cat spotted earlier with less details. Rumoured to be called the VAIO Duo 13, the 13in notebook was spotted in a Currys promo video. It looks a little like the VAIO Duo 11 from last year, with its sliding screen allowing it to be switched quickly from notebook to tablet and vice versa.
CNET has turned up more details on the Windows 8 machine via a "trusted source": apparently it has a 1920 x 1080 full HD touchscreen display, a 10-hour battery life and minimum specs of an Intel Core i5 processor, 4GB of RAM and a 128GB SSD. Better specced versions will be available.
There's also an 8MP Exmor RS rear camera, a front camera, GPS, NFC, two USB 3.0 ports and a backlit keyboard.
CNET's source says the VAIO Duo 13 will likely be unveiled at Taiwan's Computex conference in June. Stay tuned for more.
[Via CNET]
New video! Is the Motorola Razr worth choosing over the Nexus 4?
Facebook rumoured to buy Waze for US$1bn