Sony VAIO Duo 11 and VAIO Tap 20 now official
A pair of new touchscreen PCs – one that converts to a tablet, one for desktop use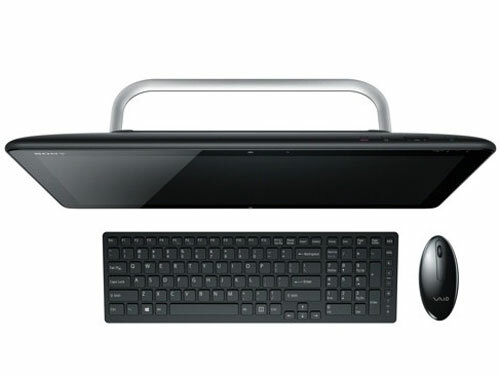 Sony has revealed two new VAIO PCs, the Tap 20 and Duo 11. Regular readers will find the latter familiar, as it leaked a couple of days ago, but we now know a little more about it: the keyboard is not detachable, but slides underneath the screen to convert the setup to 11.6-inch tablet form.
The VAIO Duo 11's screen is full HD and comes with a digitiser stylus. There's USB 3.0 and NFC on board, as well as either 128GB or 256GB of SSD storage, 4GB or 8GB of memory, Windows 8 or Windows 8 Pro and a choice of three Intel Core i7 processors. The whole thing weighs 1.3kg, which sounds fairly hefty for a tablet. It'll be available from the end of October.
The VAIO Tap 20 centres around a 20-inch 1600 x 900 multitouch screen that can be easily adjusted to sit up in normal desktop style or be laid flat (Sony gives the example of playing family board games in this mode). There's much of the same features as you'll find on the Duo 11, except instead of SSD storage you have a choice between 750GB or 1TB hard drives. Again, it'll be on sale from late October (price TBC).
You might also like
More IFA 2012 gadget launches
Sony takes the wraps off the Xperia T