Sonos might finally have a proper competitor – and it's Samsung
Samsung's upcoming multi-room streaming system looks to offer more features than its rivals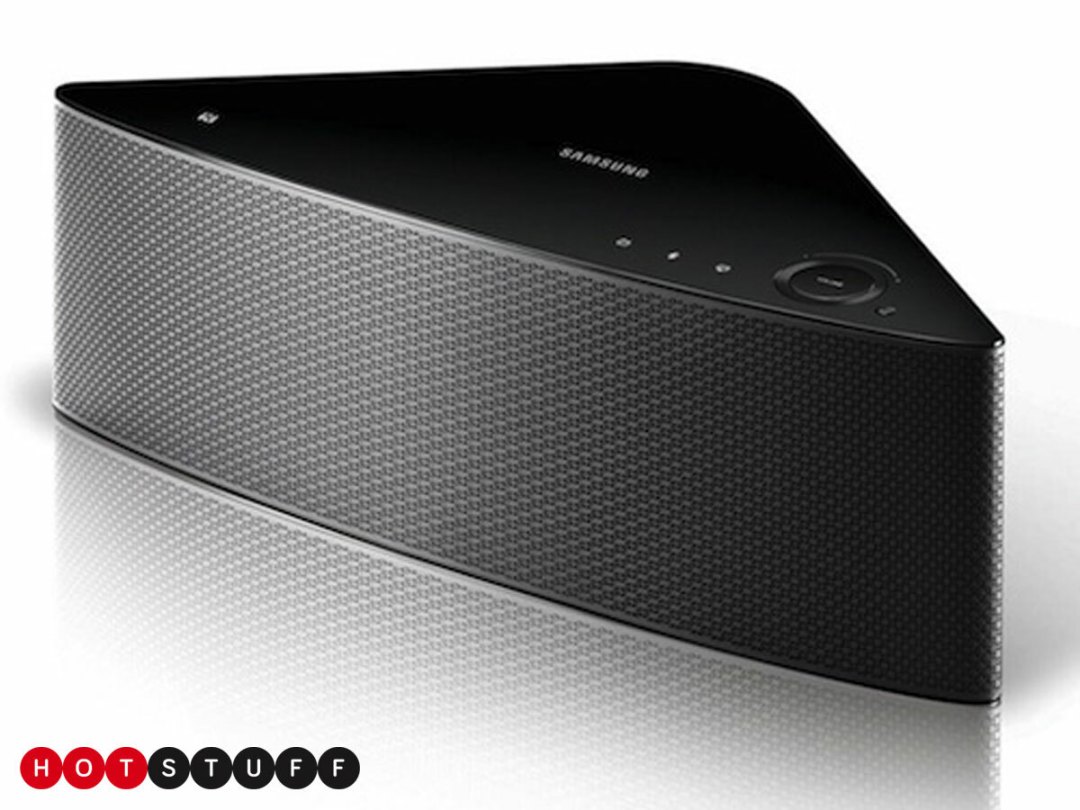 What's wrong with Sonos?
Sonos is awesome, but there's no denying it's had its own way in the multi-room music market for way too long. That looks set to change in 2014, with a whole bunch of big cheese brands trying to muscle in on the territory, and of all those we know of so far, Samsung's is sounding especially sweet.
What's Samsung got planned, then?
The range starts, fairly unsurprisingly, with a couple of all-in-one music players, the M5 and M7. These will cost £230 and £330 respectively and can be used solo or combined in stereo pairs.
But then it gets more interesting, because Samsung's soundbars, home cinema systems and even TVs are also getting in on the act. You can even link the HW-H750 soundbar to two M5s or M7s to create a completely wireless 5.1 surround sound system.
Do they link up to each other?
Not quite. You'll need the little WAM250 Hub (price TBC), which connects to your router and controls all of the players dotted around the house, and it can handle different tunes in every room or combine the lot in a perfectly synchronised party mode.
And what about all my existing audio gear?
Don't worry, it can join the party too! The Link Mate WAM270 (price TBC) can be used to plug in your older hi-fi components. It features optical and coaxial digital inputs, a set of analogue inputs and is capable of handling Hi-Res audio up to 24-bit/196kHz.
How do I control it all?
There's an app for that. Control is all handled via a free iOS and Android app (oddly – and coolly – you can use this to play music stored on someone else's phone, as long as you're sharing a Wi-Fi network) and you can combine music from your PCs, NAS devices, and apps such as Deezer and Spotify, all in the same on-the-fly playlist. And speaking of Spotify, Samsung says its system will be the very first to handle Spotify Connect multi-room.
So, Sonos should be scared?
Yep. Samsung's clearly studied Sonos in stalker-like detail and seems to have nailed just about everything that makes it great while adding a few neat twists all of its own. Colour us excited for the launch at the end of April.