Smeg teams up with Veuve Clicquot for special edition FAB fridges
Both are finished in strikingly bright Veuve Clicquot yellow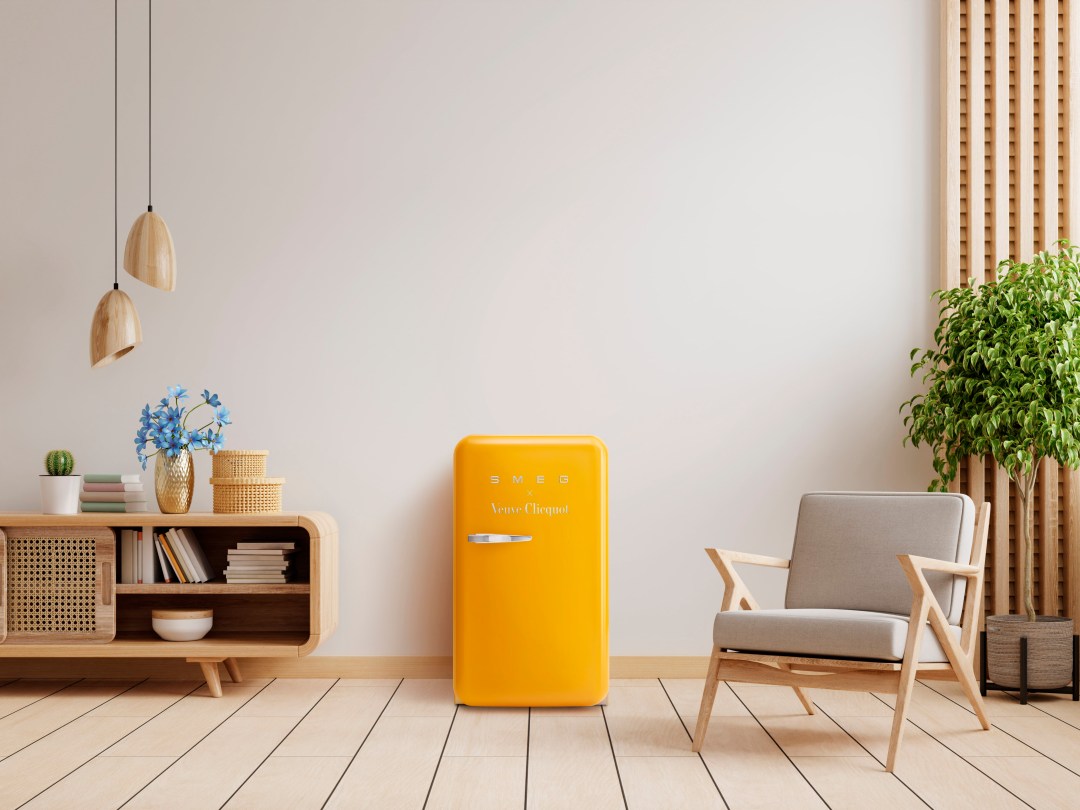 Iconic Italian fridge meets iconic Champagne. Smeg has launched limited editions of its FAB28 and FAB10 fridges to celebrate the 250th anniversary of Veuve Clicquot's winery, called Champagne Maison (it does what it says on the tin) and established way back in 1772.
While the FAB28 is Smeg's iconic full-sized fridge, the near-silent 970 x 545mm FAB10 is an ideal champagne cooler. For this edition, both are finished in strikingly bright Veuve Clicquot yellow.
This isn't the first time Smeg has teamed up with other brands for limited edition products, having previously collabbed with Disney, Coca Cola, Dolce & Gabbana and Mini. There's also the rather nutty £10K Fiat 500 drinks fridge, too. This latest launch is part of Veuve Clicquot's 'Icons' project, collaborating with other iconic products to celebrate the anniversary.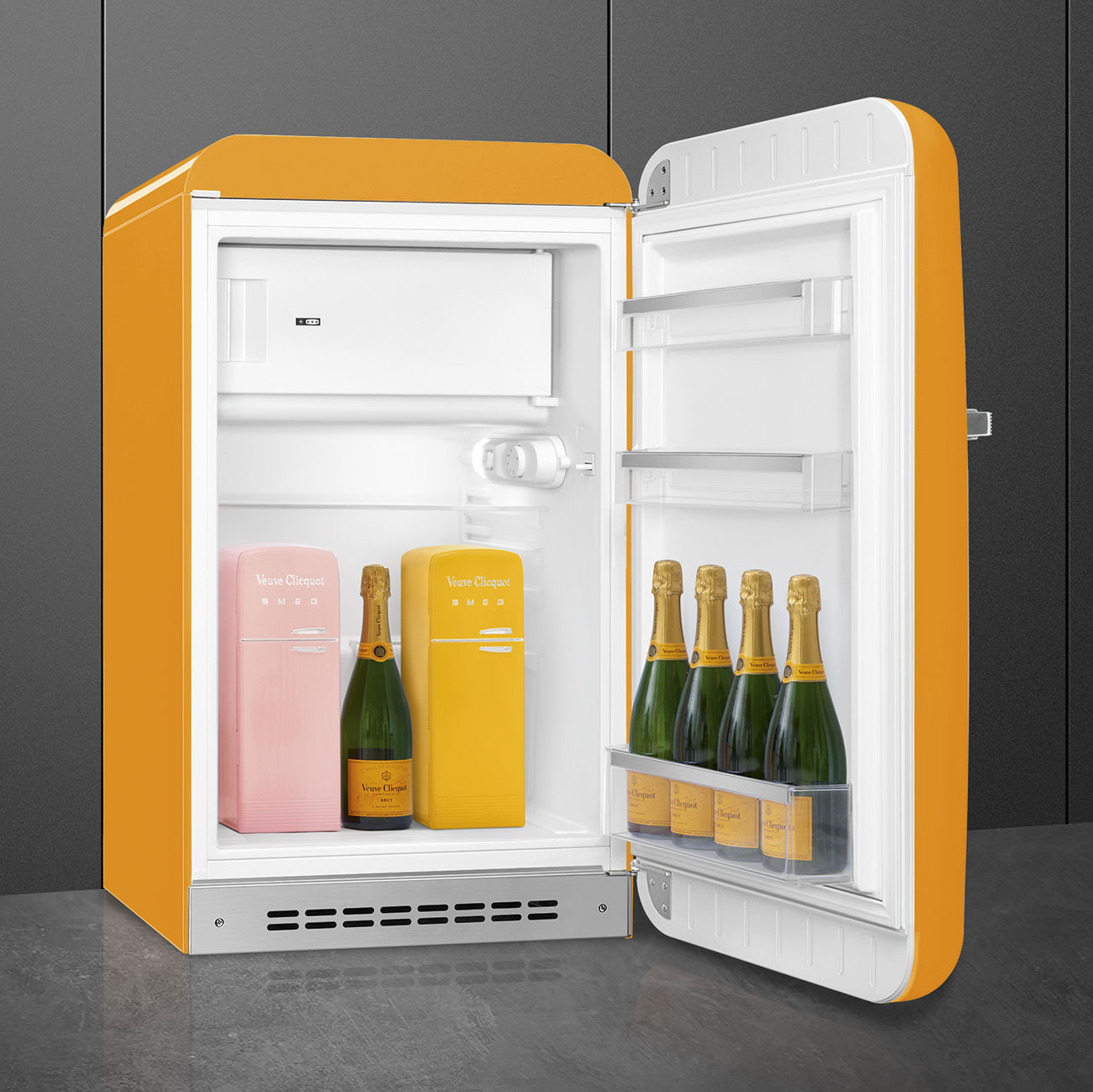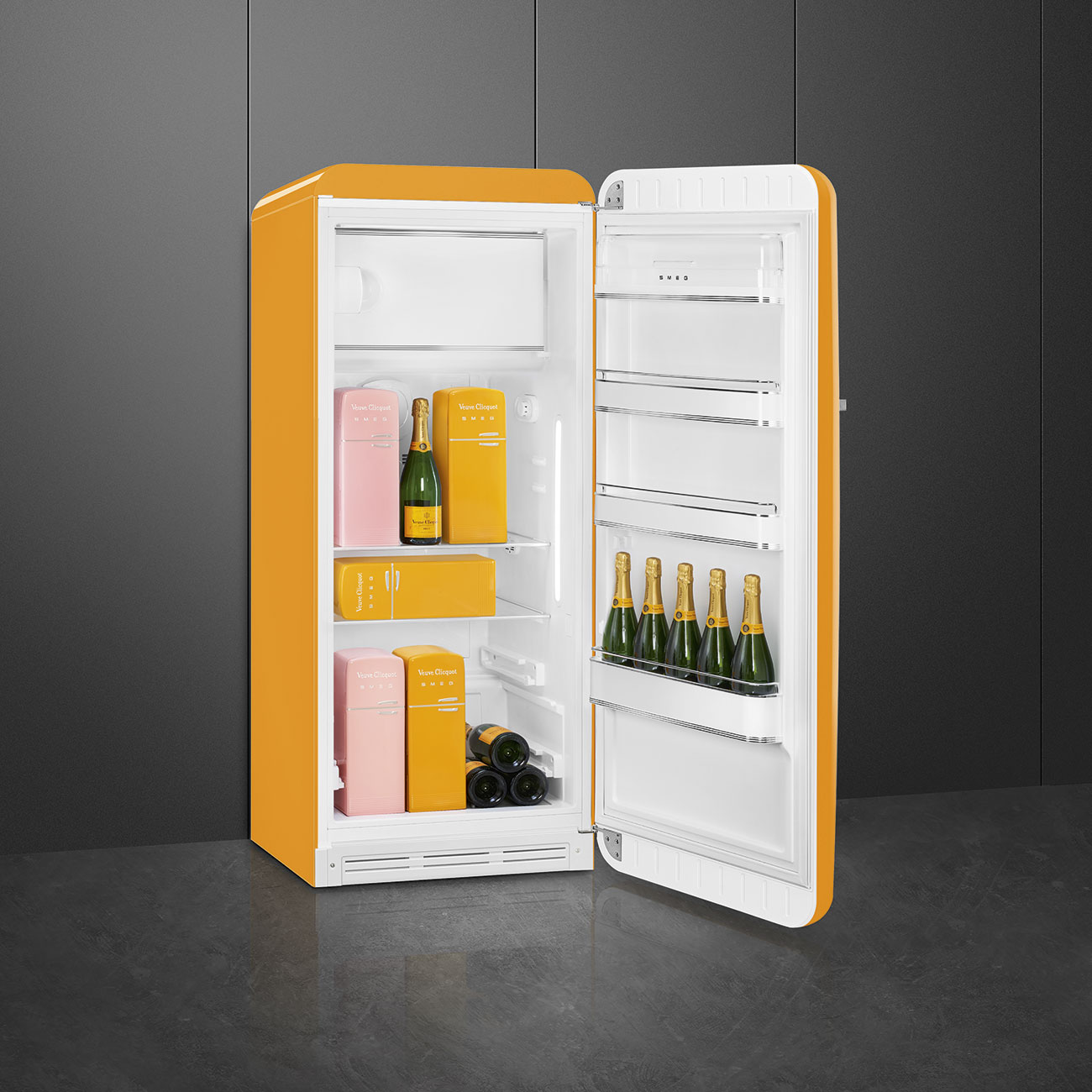 The larger fridge can fit in 54 standard champagne bottles and comes with metal racks so you can store and display your champagne at its best.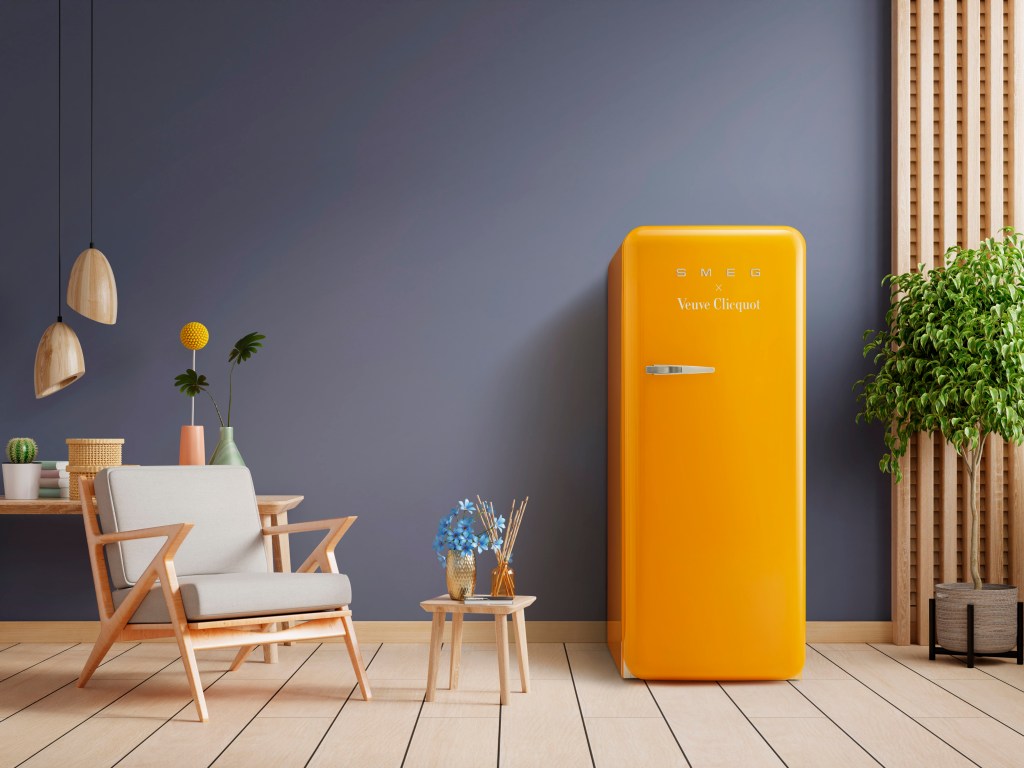 The Verve tie-up is clearly a match made in heaven, but the limited run comes at prices that are significantly above the standard for Smeg's range – the FAB10 retailing for £2500 and the FAB28 retails for £3500 although they aren't as expensive as the Dolce & Gabbana products Smeg has previously done, some of which have even been hand painted.
Both of the Smeg / Veuve Clicquot fridges will be available from November.