Samsung's new Galaxy A could be an owner, not a loaner
Pay upfront, so you can scratch your name in the back with a compass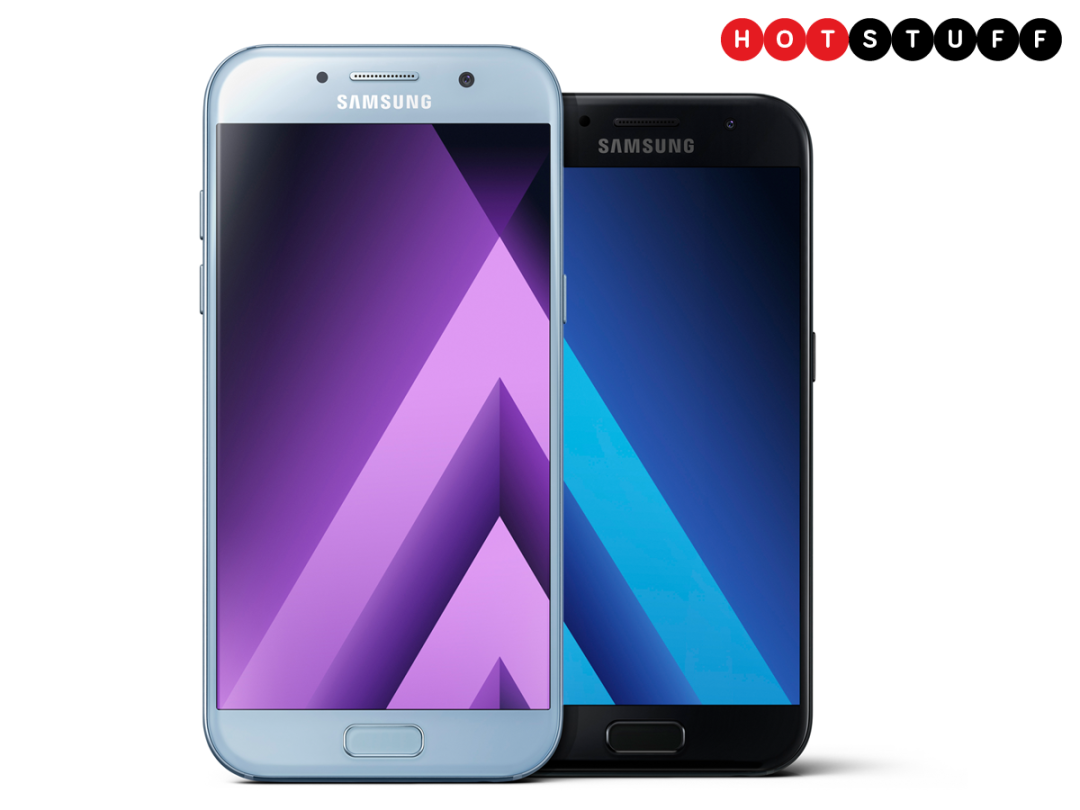 Lawks, when are you going to stop banging on about boring bargain blowers?
Not until our keyboards crumble out from under our very fingers. There's too many people out there who've gradually been wangled onto a top-whack contract and then been encouraged to forget that £60-a-month is a shipload of cash. We're coming for you, poppets! Stay afloat just a little while longer!
Bog off. I like my big phone, and so I pays the big money.
Oh, but the direct debit devil has his horns thrust deep into your essence. Cast off your contractual shackles for a moment and think on the ways you could spend a handful of tens extra every month.
You could have both Netflix and Amazon, or those guitar lessons, or a petrol-paid trip to the seaside. Or send it to a couple of worthy causes – just so can sail smugly past those High Street clipboard chuggers with your head held high. "Medecins Sans Frontieres" you can say, instead of your usual "I no speaky the Eenglish."
But these are short-term delights, bracketed by the very real, always-on dismay of mid-range phone ownership.
Prejudice! Samsung's latest Android OS Galaxy A might sit underneath its Galaxy S flagfones, but look at it. Not radical, perhaps, but none too shameful.
And for 2017 it gets a healthy spec-bump. There's the 4.3in A3 but the one anyone would actually get – the octa-core chipped 5.2in A5 – now has 3GB of RAM, support for up to 256GB microSD card and a faster charging 3000mAh battery, charged faster through USB-C.
Marvellous. But if I've bought it outright, as you seem to be suggesting, I'll have to mollycoddle it.
Not at all, you can still insure it just like a contract phone. And the new Galaxy A is taking some of the responsibility for its own well being: it's now IP68 rated for waterproofness and dustproofness. Just plug in your competitively priced PAYG SIM and dive into the warm rolling waters of phone ownership.
What we don't know, right now, is exactly how much the A3 and A5 are going to be. Pre-orders open on 20th January, direct from Samsung or 'selected partners', with a set of Samsung Level Bluetooth headphones being proffered as a sweetmeat for those whose mouths sour at the thought of abandoning their ridiculous contracts.