Samsung's 60Ghz Wi-Fi tech claims to boost speeds five times over
Better yet, the company expects it to be in consumer tech as early as 2015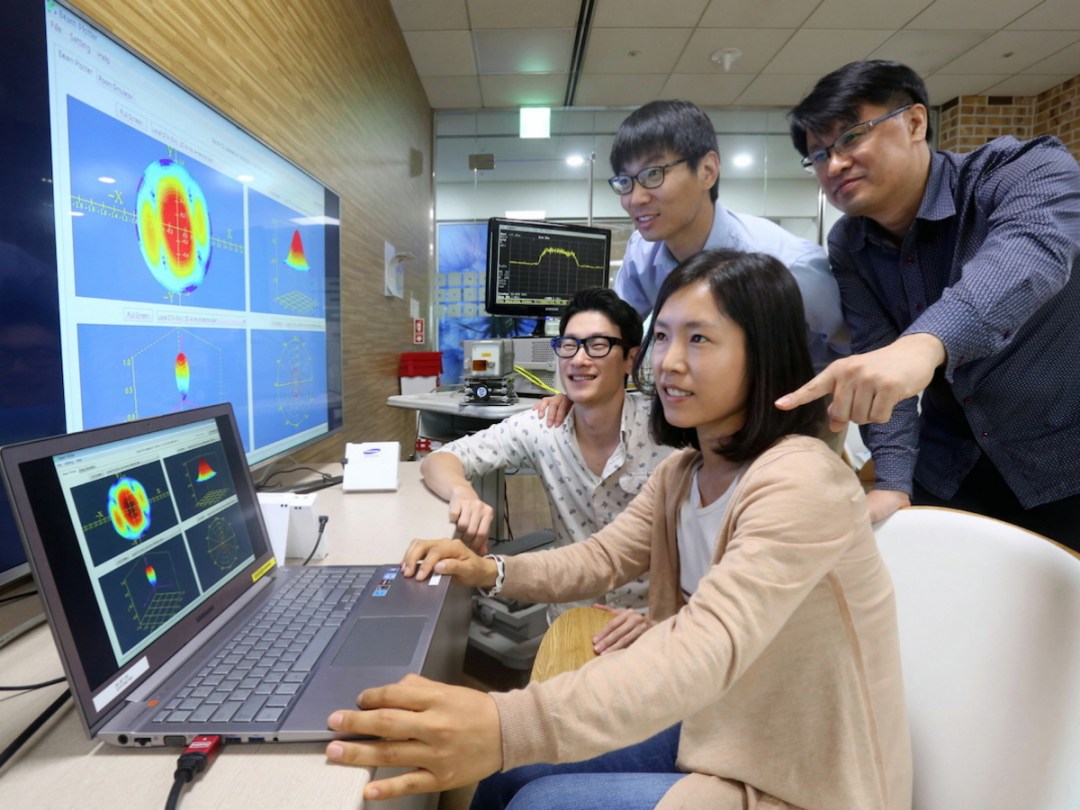 Samsung likes to cultivate its fanbase by poking fun at Apple's own, but here's one thing that we can all agree on: much faster Wi-Fi would be amazing. And Samsung says it has figured that out.
According to a release put out over the weekend, Samsung says it has developed 802.11ad standard 60Ghz Wi-Fi technology that actually works, offering more than five times the data transmission speeds of current gear, from 866Mbps (108MB per second) to 4.6Gbps (575MB per second).
Current Wi-Fi options use 2.4Ghz and 5Ghz spectrums, but 60Ghz is likewise an unlicensed spectrum available around the world, and it allows for much improved transmission speeds. Samsung says it'll allow uncompressed HD video to be transferred from a phone to a TV, or a 1GB file to be downloaded in less than three seconds.
The 802.11ad standard and the higher spectrum aren't new concepts, but 60Ghz signals have previously failed to travel far distances due to interference. With new modem and antenna tech, Samsung says it has overcome signal penetration issues to finally make it commercially viable.
Additionally, eliminating co-channel interference between connected devices reportedly allows Samsung's tech to consistently hit the stated speeds, unlike current networks on lesser spectrums that struggle with such issues and rarely reach their target speeds.
Samsung says that "commercialization is expected as early as next year," although the company hasn't announced any actual devices or gadgets that'll feature the tech. Audio/visual and medical gear are pegged as early contenders to implement the standard, along with telecom equipment and future connected home products.
[Source: Samsung Tomorrow]
READ MORE: Internet addicts rejoice: Three UK will offer free Underground Wi-Fi