Samsung's 4K Blu-ray player supports streaming and HDR
It's also done deals to get more 4K content out there in the world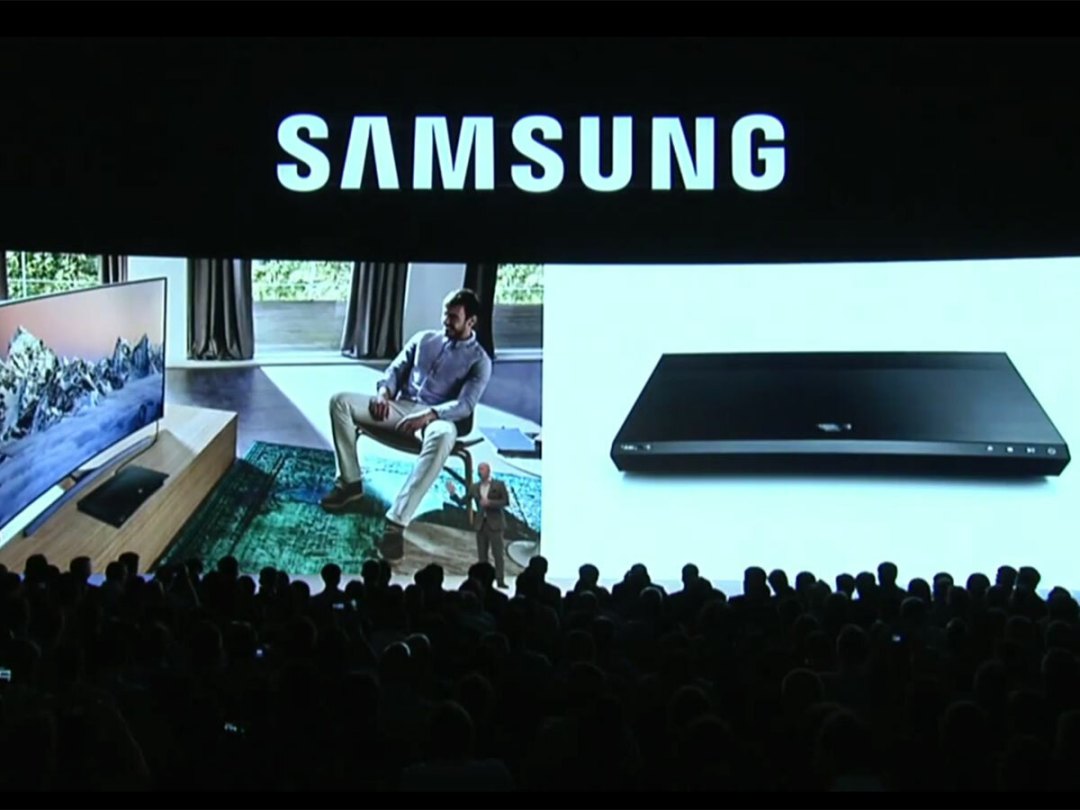 While everyone knows that 4K looks great – it is, after all, four times sharper than 1080p – there's a shocking lack of 4K material out there to watch. You might own a telly with a 3840 x 2160 resolution, but aside from BT Sport, some expensive external drives and a few bits and pieces on Netflix and YouTube, nobody is really giving you anything to watch on it.
Step forward Samsung, who today announced its first Ultra HD Blu-ray player. It'll spin 4K Blu-ray discs, as well as upscale any non-4K disc you play in it (two things we'd expect it to do), as well as stream 4K video content and support High Dynamic Range sources. (On a related note, the company said its UHD TVs will be getting a software update enabling them to received HDR signals via HDMI.)
Of course, we still don't know how many films will actually be available on physical 4K Blu-ray come the player's release. Samsung is doing its share to help get the 4K Blu-ray ball rolling by partnering with companies, and said that films including Maze Runner, Fantastic Four and Kingsman: The Secret Service would be released in Ultra HD at the same time as regular Blu-ray.
On the 4K streaming front, meanwhile, Samsung is teaming up with the likes of Amazon, Netflix, BT and Canal Plus to get content on the player. The 4K Blu-ray player looks likely to launch in early 2016 (although before the end of 2015 is, apparently, a small possibility) but we don't know how much it'll cost.
This sort of vagueness seems to happen a lot when it comes to 4K Blu-ray – but at least Samsung has actually announced a product. No other company, not even Panasonic, who showed off a 4K Blu-ray prototype at CES back in January, had any 4K Blu-ray hardware to show here at IFA. So don't start planning your new UHD movie collection just yet – it seems the physical 4K revolution is still a little way off. It will, however, be televised.