Samsung takes aim at the Surface 4 and iPad Pro with the TabPro S
Is this the Windows 10 hybrid you're looking for?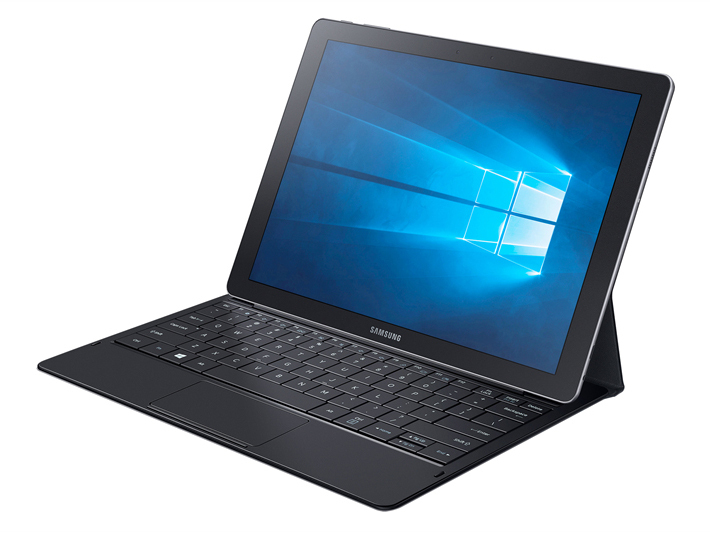 If you already find the Samsung's tablet range rather confusing (and who doesn't?), you're sure to be delighted that yet another new model has just been announced at CES.
But despite having a name that's going to get lost in the ocean of Samsung's existing devices, the TabPro S is at least different to the rest of the range: it runs Windows 10 and comes bundled with a keyboard cover.
Thin! Light! Flexible!
Samsung claims this is the thinnest and lightest 2-in-1 tablet, at 6.3mm and 693g. That keyboard cover looks rather snazzy, too, with two positions to make it usable on a lap or a table.
Power comes from a 2.2GHz 6th gen. Intel Core M processor with 4GB of RAM, there are 128GB and 256GB versions, and the 12in screen has a resolution of 2160×1440.
It all sounds and looks rather lovely, but no pricing information has been released yet. At least we do know we won't have to wait long to get our hands on one – it launches net month.