Samsung Galaxy S3 launches
Read on for the full list of specs and fancy ICS tweaks that Samsung's slathered all over its new flagship phone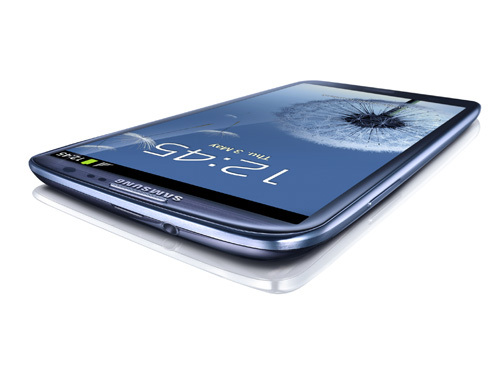 Samsung's gone and done it again – the Galaxy S3 announcement is the biggest smartphone launch of 2012 so far and this is the most exciting Android phone we've ever had the pleasure of meeting.
Let's talk tech specs: the Samsung Galaxy S3 is all screen, with a 4.8in 720×1280 Super AMOLED display and a slimmer bezel than the Galaxy S II. That's HD, obviously, and a sharper than sharp 306ppi – giving the iPhone 4S a run for its money.
Under the hood, this next-gen phone is powered by a 1.4GHz Exynos quad-core Samsung processor with 1GB of RAM. At just 8.6mm thick and weighing in at 133g, we're not quite sure where Samsung's hidden all the Galaxy S3's processing power. It's available in 16GB, 32GB and 64GB models with microSD support up to 64GB.
To get an idea of its size, the Galaxy S3 ramps up the screen size of the Galaxy S II – but with dimensions of 136.6 x 70.6mm it's still smaller than the 5.3in phablet Galaxy Note. We're talking more like a pixel for pixel rival of the HTC One X.
The Galaxy S3's camera has a beefy 8MP sensor and shoots 1080p video with the front-facing 1.9MP snapper with very impressive 720p video skills of its own. The rear cam's burst mode can shoot 3.3fps up to a max of 20 frames and it can even capture stills while you're filming – nice.
But it's the features Samsung has lovingly added to Android Ice Cream Sandwich that have really got us talking. First up, Smart Stay uses face detection tech wizardry to stop the screen dimming whenever you're looking at it. And the nifty Direct Call feature will automatically call a contact if you have their details or a text from them open on the screen and put the phone to your ear.
Siri rival S Voice lets you control the Galaxy S3 with well, your voice. Like Siri, it needs a data connection to work – you can use it to fire up the camera and take a photo, it's not just for Google searches. The S3 also lets you play picture-in-picture video so you can deal with texts or look up IMDB trivia without switching screens. And not only does this phone rock NFC but S Beam will automatically switch the Galaxy S3 to a 300Mbps Wi-Fi direct connection for larger files.
Phew. There are lots more Galaxy S3 goodies to come, all of which you'll find in our detailed stories on the display, processor and camera – and our in depth Samsung Galaxy S3 need to know. For our expert first impressions head to our hands on review and stay tuned for the Stuff.tv Galaxy S3 video.
You may also like
Samsung Galaxy S3 hands on review
Need to know – Samsung Galaxy S3