Samsung counters gold iPhone 5S with gold Galaxy S4
Samsung. What are you doing? Samsung. Stahp
Samsung Mobile Arabia, it seems, has taken a look at Apple's gold iPhone 5S and said, "Anything you can do, I can do… much, much worse."
The company yesterday tweeted an image of a gold Galaxy S4 with a pink front fascia sitting in the desert like Ozymandias' crumbled statue. Above it sits the legend: "Elegance is a touch of Gold."
My eyes…
Boy oh boy. Where do we start with this one? Not only does it smack of a lack of ideas to serve up your flagship phone in gold two weeks after your biggest rival does the same, but the least you need to do is make it look like an object that a person with eyes, a brain and a sense of taste might want to own.
A gold plastic back and a pink plastic front? It's a million miles away from the understated subtlety and top-notch metal build of the gold-finished iPhone 5S. And the Galaxy is a great phone by the way (read our review to see why) just not great enough to withstand this kind of design molestation.
My poor eyes…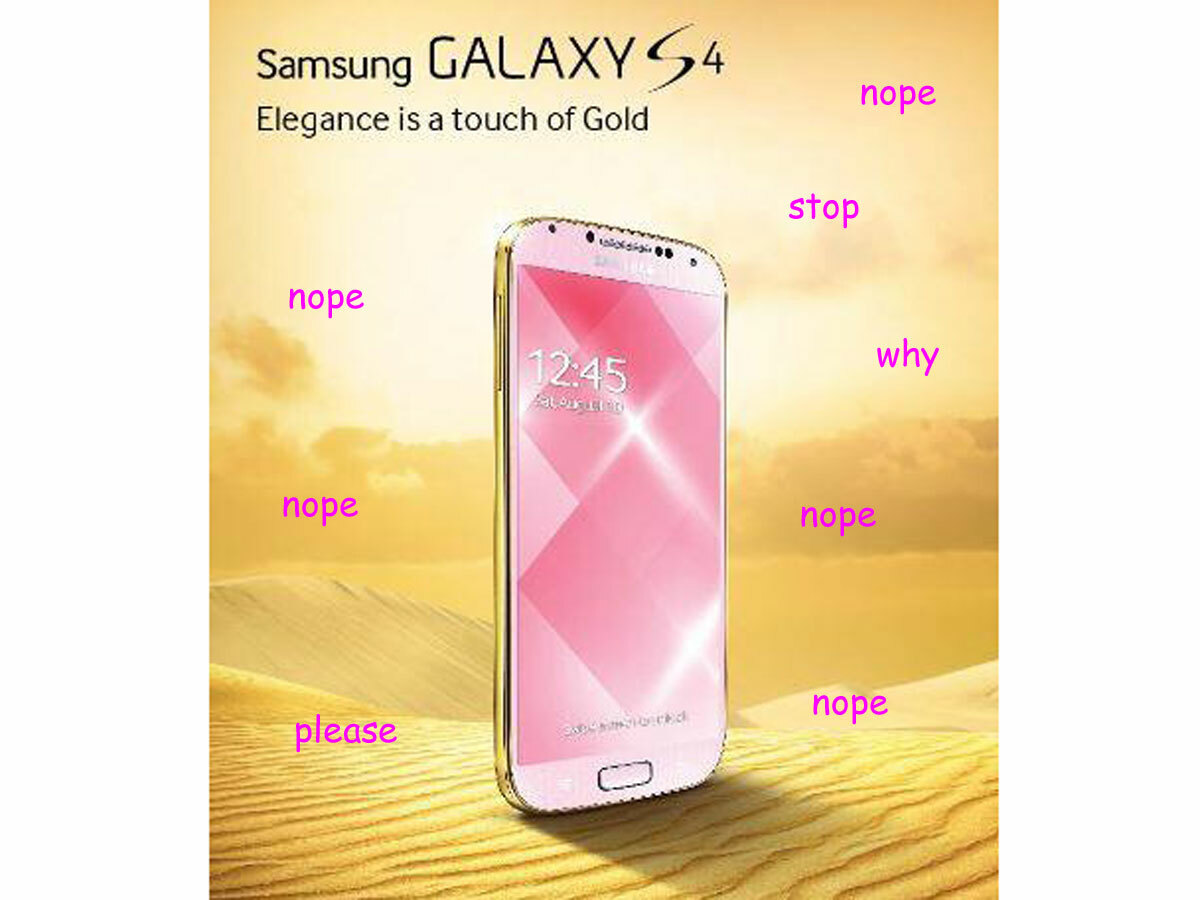 Pink and gold, Samsung? Really?
Maybe the phone will perform well in the Arabian market, and it'd probably do OK in Russia, where tech manufacturers traditionally tend to let their inner Midas run unchecked, but we don't expect it to officially launch in the UK any time soon. If you want one – and you'd have to be the biggest kind of style-masochist around – you may have some luck on eBay. Now take it away and kill it with fire: we don't want to look at it for another moment.