Rumour Mill – Apple iPad 3 to get USB 3.0 and Thunderbolt?
Unearthed patent reveals a jack-of-all-trades, hybrid adaptor that could be used on the next iPad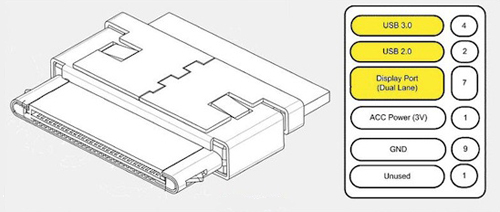 A 2009 Apple patent revealing a hybrid USB 3.0/DisplayPort has stirred talks of Thunderbolt capability in future adaptors as well, as that nippy transfer technology is already based on DisplayPort smarts.
A nip-tuck is also part of the equation, reducing the height of the existing connector, which would mean that catwalk-skinny iDevices are temptingly around the corner. Bring on the razor-thin iPad 3.