Rockstar announces GTA 5 update, a gift for next-gen gamers only
Lowridin', street stylin' - but not for last-gen consoles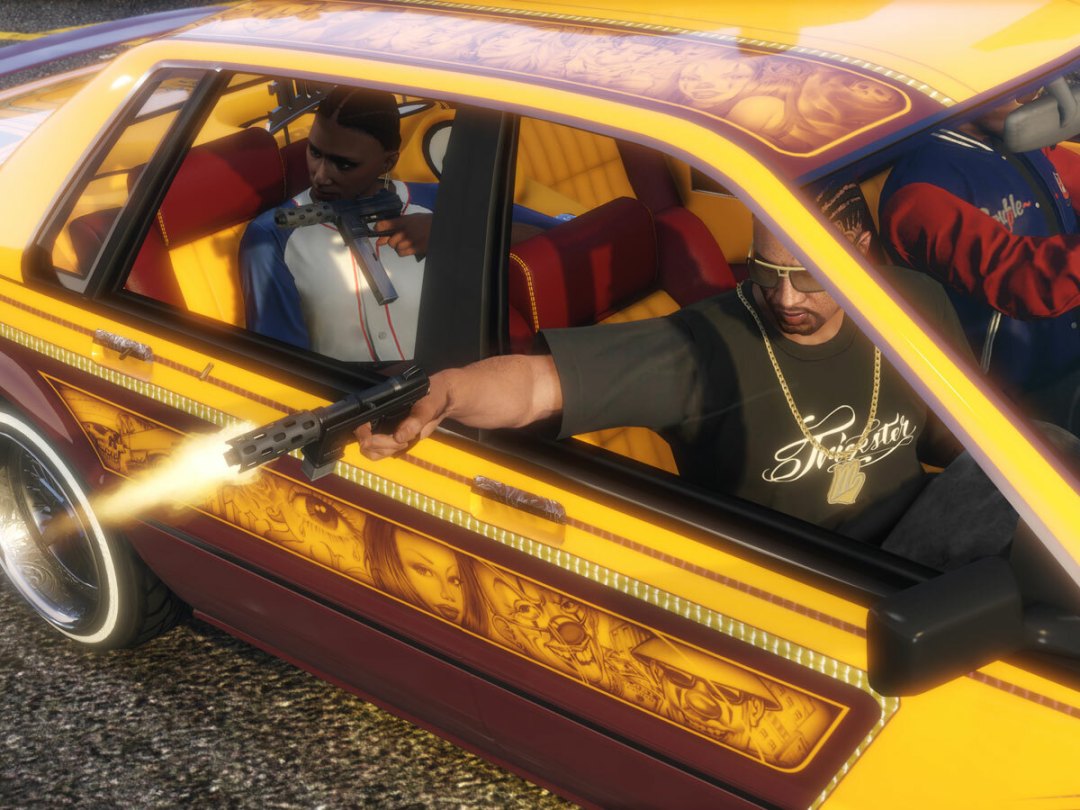 Within every one of us there is an untold hankering for the ultimate in street credibility: a dropped and chopped Peugot 207.
We all know the look. Svelte steering wheel cover, ultra-shiny rims, an exhaust of questionable legality – for most of us it's just a pipe dream from the heady days of urban youth.
Or so we thought. Rockstar has announced the latest update to Grand Theft Auto V Online (that's a five, if your numerals aren't on point) in the form of Lowriders – and it's the answer to your ride pimpin' dreams.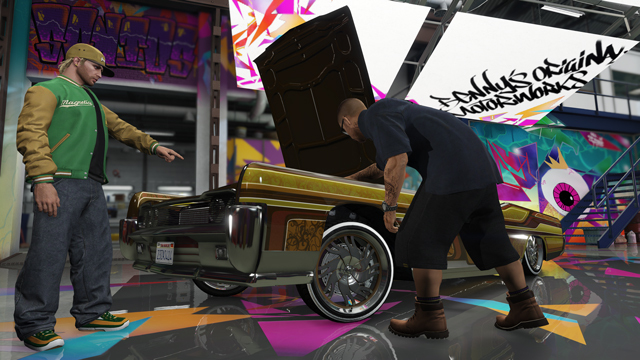 OK, so there might not be any Citroen Saxos in the game, but the update does introduce the next best thing: a customs shop by the name of Benny's in downtown Strawberry, where players can shop for their wheels from a massive selection of lowrider customisation choices.
Think: steering wheel covers to gear gaiters, hopping hydraulics to super subwoofers, and everything in between. You'll even be able to surf Benny's site before heading to the store, to select from six customisable cars.
New functionality will also enable you to pop the hood or flip the boot, so you can show all your street-cruisin' friends the latest upgrades to your motor.
That is, of course, if you have a next-gen console. Rockstar has made no secret of the fact that its future focus is squarely on current-phase consoles – namely the PlayStation 4, Xbox One and PC – over the still-popular last-gen offerings, and that carries over to this latest update: it'll be next-gen only.
Sadly, then, Xbox 360 and PlayStation 3 owners angling for in-game automobile accessories might have to think about making the generational leap for Lowriders.
Still, it may be worth it, given that Rockstar has also added further Lamar missions and new weapons to the Ammu-Nation armoury – now you can hack and slash with a machete – as well as the option to buy a fourth car storage location and more character customisation options.
20th October is the date for the patch to the Online platform, which Rockstar reckons will give "lovers of cars and customization [sic] all across Los Santos and Blaine County…a suite of brand new options and a new place to go get them."
With disquiet already rising from GTA V's active last-gen community, though, whether Lowriders represents the end of updates for historic consoles remains to be seen.