Red Dead Redemption 2 is real, and it's beautiful
Rockstar reveals epic landscapes and hints at bloody murder in the game's first trailer
After a mercifully brief Twitter teaser campaign, Rockstar Games has given us what we really wanted to see: the first trailer for Red Dead Redemption 2.
And our initial impressions of the Old West open-world romp, scheduled to arrive on PS4 and Xbox One in the autumn of next year, are that it's going to be absolutely beautiful.
Make no mistake: this is a teaser trailer, with only the merest hints at the game's plot, but it's also serving up exactly the sort of eye candy that'll get gamers salivating over their joysticks (a thousand apologies for that mental image).
We're talking a series of epic landscapes, from the gorgeously-realised natural beauty of pine forests, prairies, mountains, rivers and a breathtaking view of the Milky Way to the grit and grime of a muddy, rundown township and the burning wreck of a farmstead.
Don't take our word for it, though. Just watch for yourself.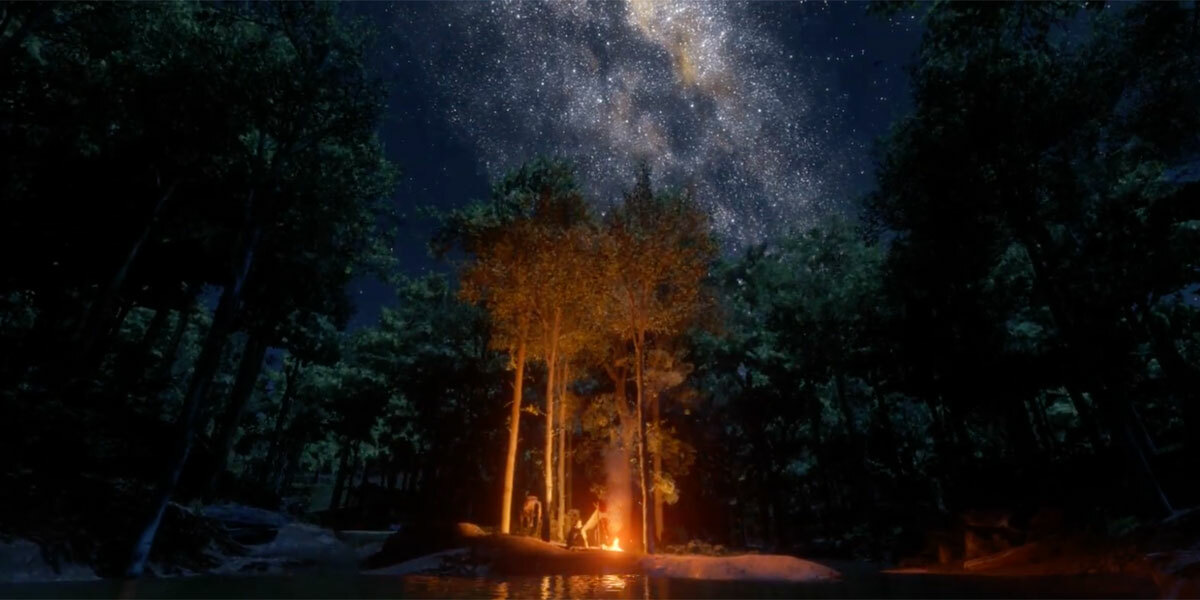 As far as plot and gameplay are concerned, the trailer leaves far more questions than answers. Appropriate, given this is a teaser. We have one piece of suitably vague dialogue, and an ending shot of seven riders galloping across the plain.
Is this the gang, led by Dutch van der Linde, that John Marston rode with prior to the events of Red Dead Redemption? While it's tempting to assume that, it's impossible to say with any certainty, and in fact the riders in the trailer don't seem to be wearing the gang's identifying mark – an item of red clothing. So, if anything, we're less sold on this prequel theory than we were before the trailer.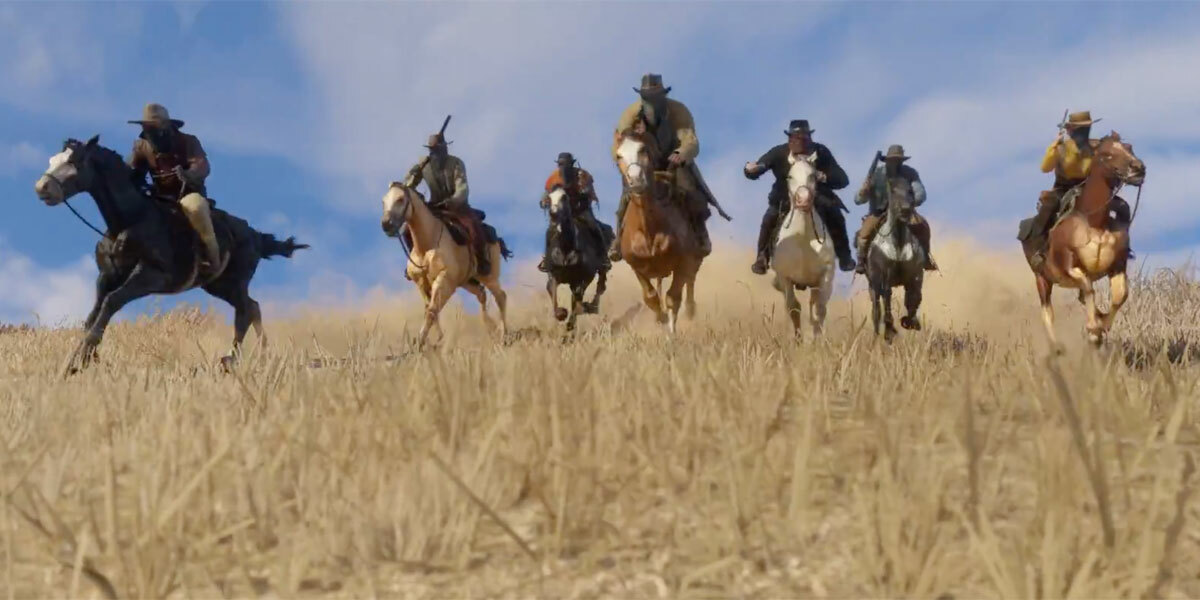 In a blog post, meanwhile, Sony announced that the trailer was captured using the PS4 version of the game, and that PS4 owners would get first dibs on a select bunch of (as yet unspecified) online content.
We don't doubt Rockstar has more trailers mosying on into town in due course, sure to reveal a little more about the game's meat and bones – as well as, we hope, about how its "vast and atmospheric world will […] provide the foundation for a brand new online multiplayer experience" – so stay tuned for that. It's gonna be a wild ride, pardner.