Razer's gesture-sensing webcam will capture gamers' faces at 60fps
Crystal clear YouTube superstardom awaits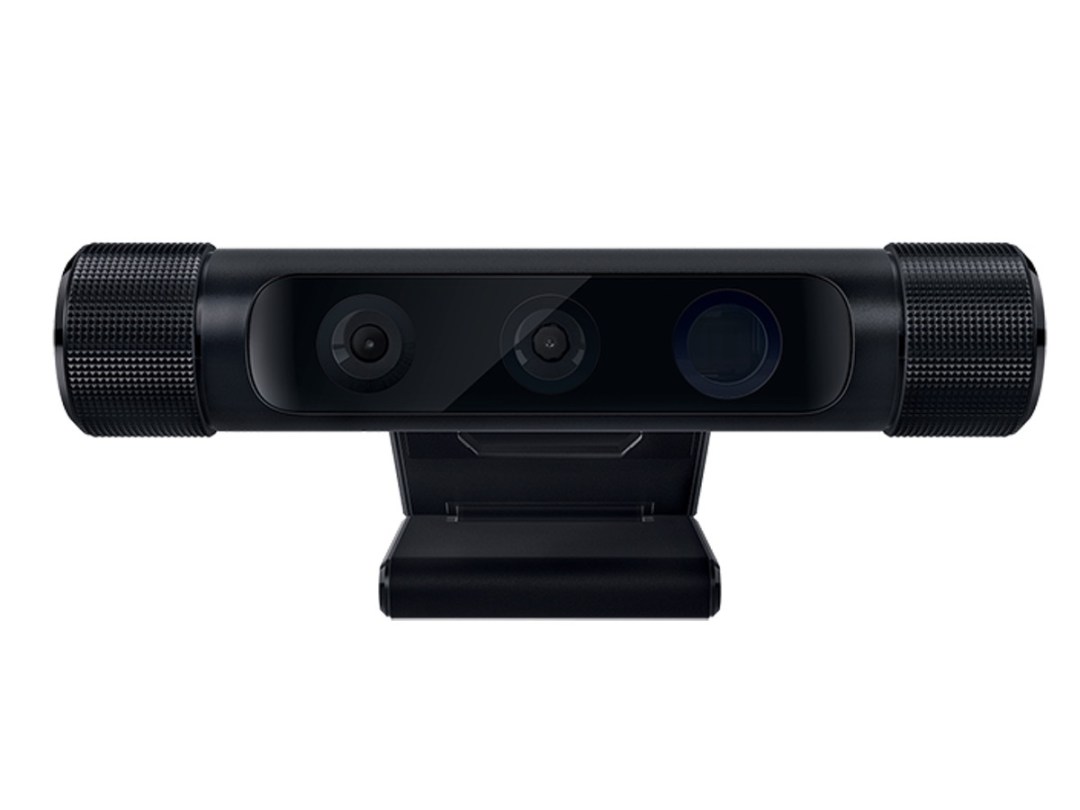 Streaming your super-combo deluxe mega-kill means next to nothing for your YouTube status if no-one can see your portrait past the out-of-focus pixels filling the screen.
Thankfully, Razer has delivered a truly over-the-top solution for recording your mug as you mash your gamepad.
Capturing HD video – 1080p at 30fps and 720p at 60fps – and packing automatic noise-cancelling tech, the coup de grâce of this wondrous webcam is its integration of Intel RealSense Tech.
Able to discern devout gamers from their bedroom backgrounds, it can dynamically remove surroundings using depth-sensing smarts – perfect for superimposition on live streams.
Better still, the scarily smart Stargazer will be the first and only webcam able to 3D-scan faces straight out of the box. What does this mean for narcissistic gamers? Potentially, in the future, it could allow ports of your portrait onto game characters, and the ability to directly scan objects into the game.
The 'Gazer also gets the same gesture treatment we've seen on other Windows 10 devices, meaning you'll be able to wave and waggle to control your PC, as well as facially unlocking your computer with Windows Hello.
Want one? There's no word on price, yet, but it's pencilled to hit shelves in the second quarter of 2016.