Razer wants to expand your game consciousness with its trippy Project Ariana projector
You won't know where reality ends and perception begins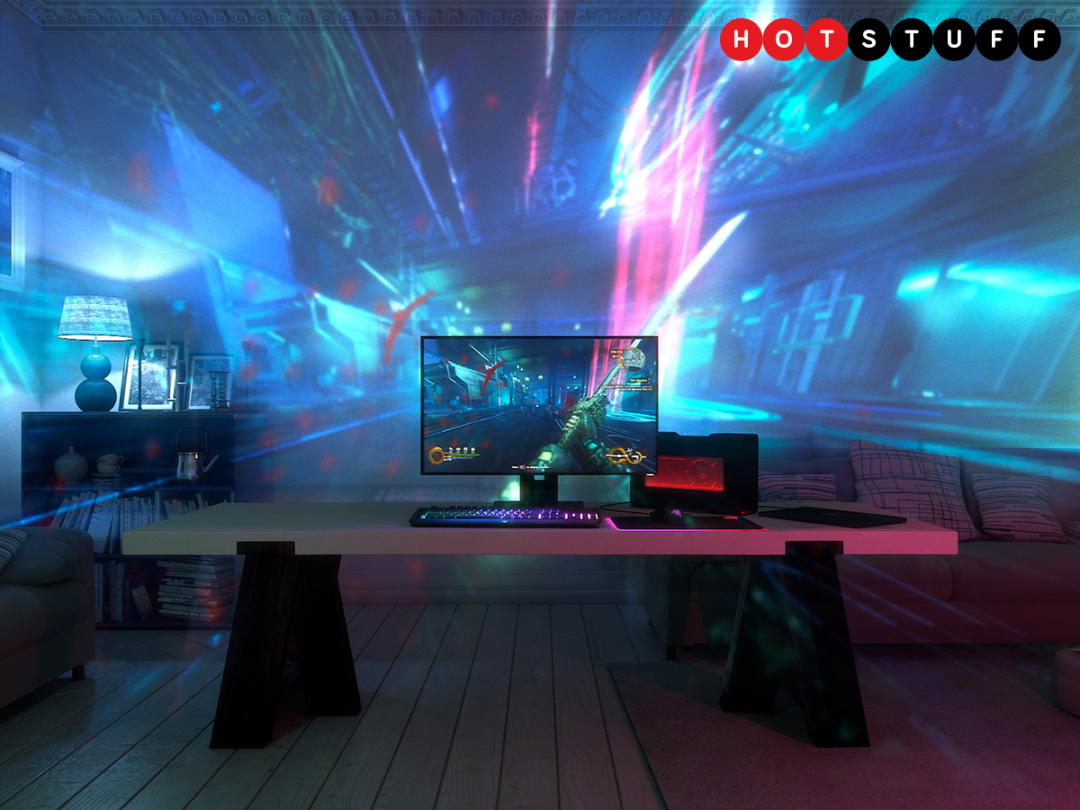 Woah, trippy! What's going on here then?
This, my friend, is Razer's Project Ariana in action. On the face of it, it's a standard projector – and indeed it does have a regular projector mode. But more interestingly, it also has two other modes that do far more than throw images at your wall – the Ambient and Gaming modes.
Both are designed to make your home come alive using in-game visuals, and they're made possible by the fact that Razer has opened up its Chroma platform to third-party partners.
Say what now?
Let's start at the beginning, shall we? Chroma is Razer's game-focused lighting platform, which it uses to bathe keyboards, laptops, CPUs and so on in swirling, multicoloured hues that match those of the on-screen visuals. Now Razer's taking it out of your gaming hardware and into the room. For instance, imagine if your Philips Hue got in on the Chroma game, flashing the same colours as your Razer Blade Stealth? That'd be cool.
It certainly would. So what about Ariana?
Ariana is a Razer concept, created in partnership with Philips Lighting, that puts the Chroma spectrum inside a projector. Alrighty. So how immersive is it? Very. I refer you to the picture at the top of the article for proof.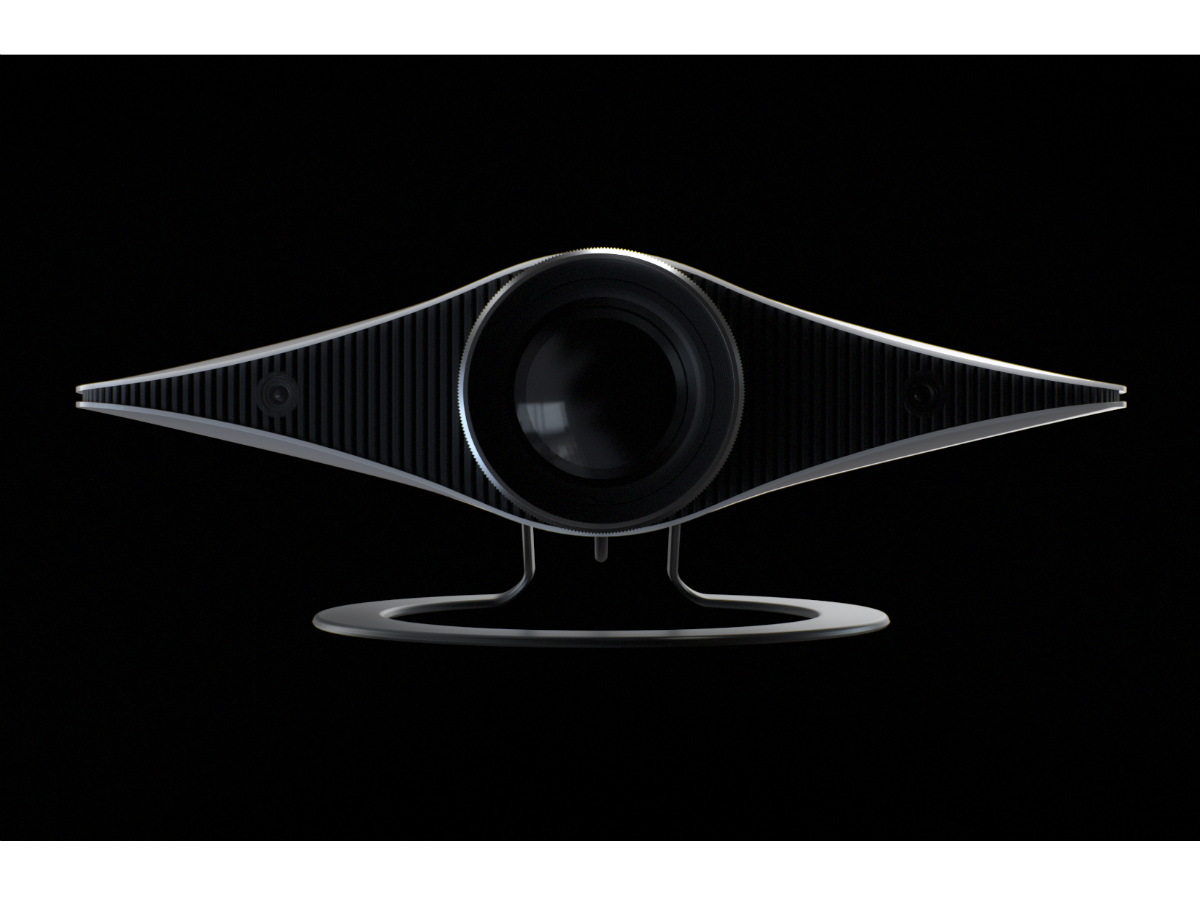 Woah! It's as if the game is escaping the machine!
Yeap, it's seeping out of your gaming machine and leaking into your environment. You'd have to be blind to resist being sucked eyes-first into your Overwatch world. The Ambient mode will cast the same colours as your Chroma-enabled peripherals, so you get extra visual cues to make sure you never miss your mark in-game.
Say you're playing a racing game with a lap through the rain and you have the raindrops whizzing past you on the walls. It would give you the same effect you get from driving through a thunderstorm in real life. Minus the actual danger, of course.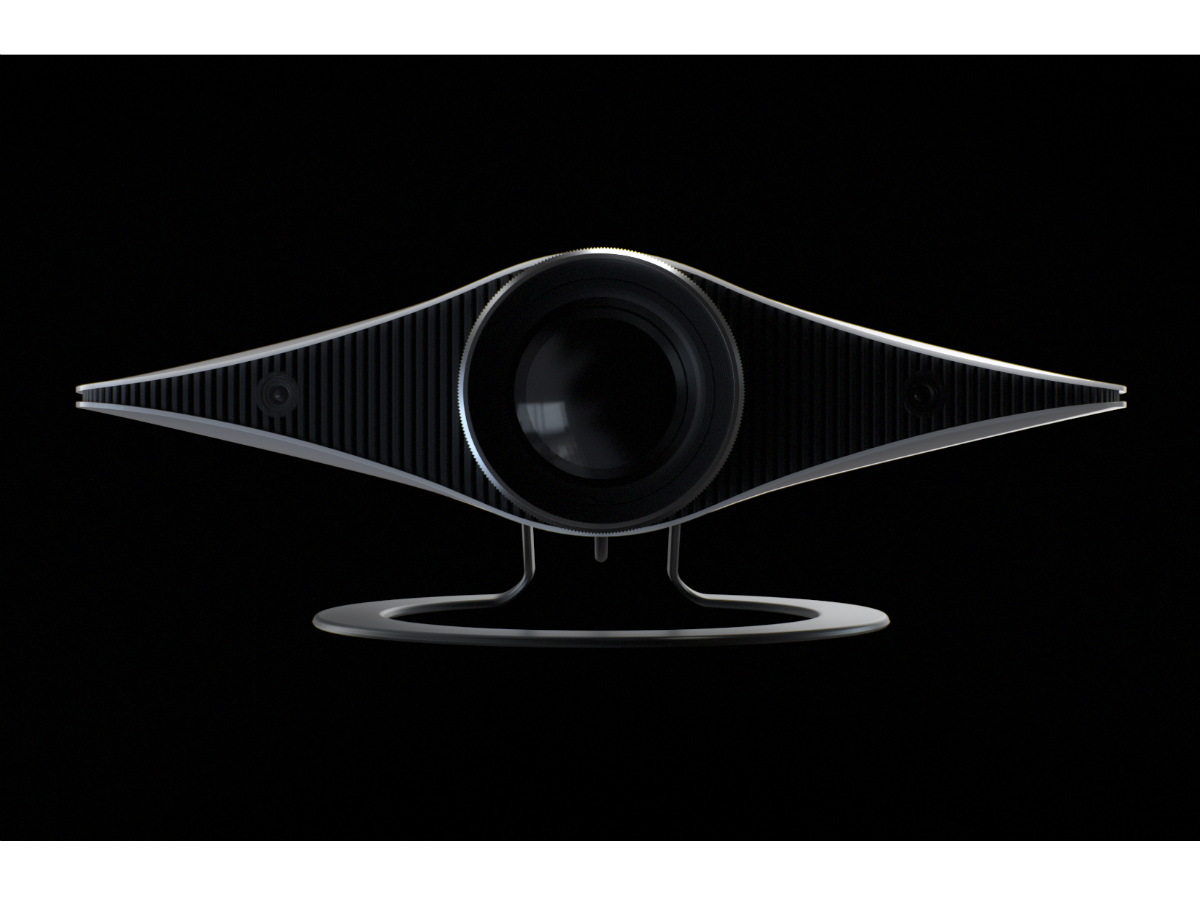 But there's furniture in the room. Wouldn't the extended vision be warped?
That's where Project Ariana's smarts lie. The main camera lens is flanked by two 3D depth-sensing cameras that will automatically detect and adjust the projection accordingly. So when you play, it's as your environment has shapeshifted into another reality via lights and images.
I want to lose myself in Project Ariana's vision of the future. Where do I sign up?
Alas, it's currently just a concept. But while technical details are scant, we'll be hitting the CES showfloor to see if it can distract us from the circus. Stay tuned to find out more.