Pure flies the flag with Evoke Mio Union Jack
The Evoke Mio gets a patriotic makeover with this new Union Jack special edition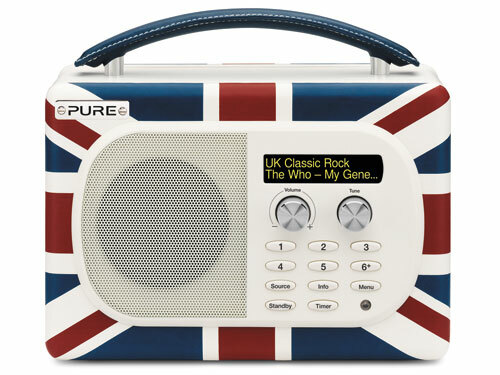 Get out the bunting and the orange squash – Pure has come over all patriotic, with its tenth anniversary special edition DAB radio sporting a Union Jack makeover. 
The flag-waving Pure Evoke Mio Union Jack is available from leading electrical retailers this month priced £150. A limited run of 150, sporting commemorative plaques, is being doled out to Pure's industry partners.
Pure's also looking ahead, teasing an expansion in its cloud-based audio services and a non-audio product coming in 2012.
If the Evoke Mio Union Jack has roused you to a patriotic fervour, check out our 5 of the best British designs.
Google Mail gets its own Babel Fish
RIM offers $10,000 cash incentive to BB10 app developers