Play 100+ Xbox One games for £8/month with Xbox Game Pass
Microsoft's new subscription service is like Netflix for Xbox games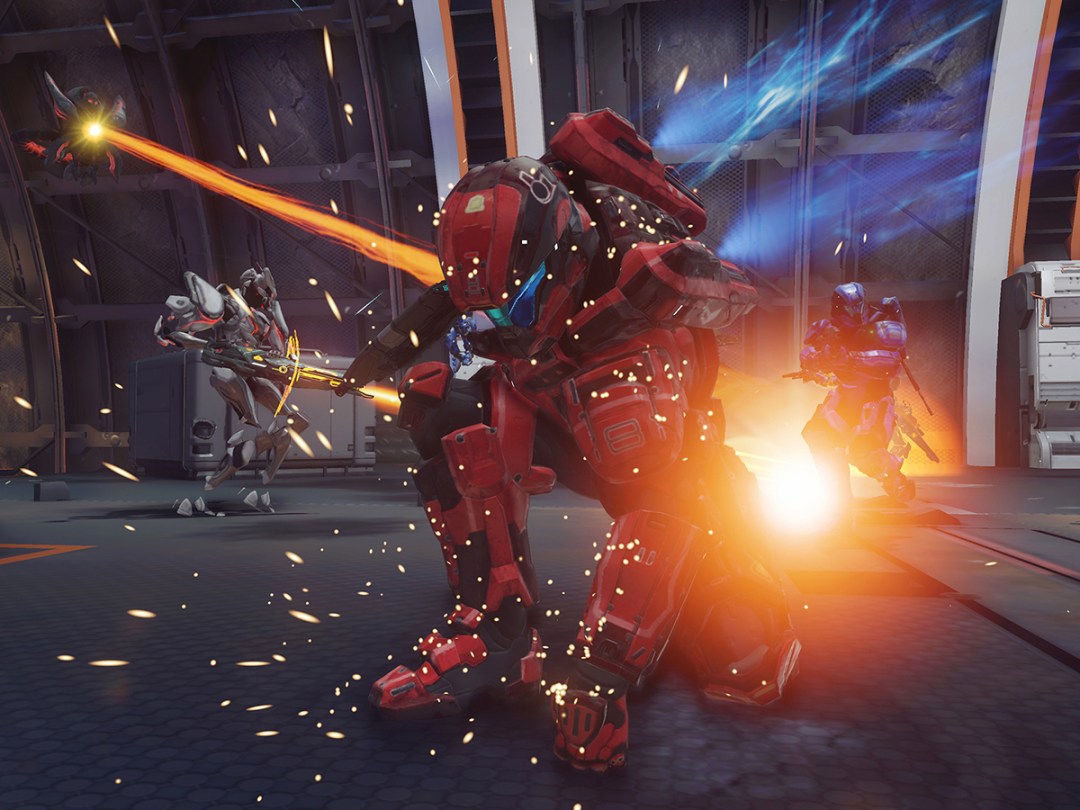 Many of us have extensive backlogs of games that we'll probably never get to, but if you have a voracious gaming appetite and own an Xbox One, Microsoft's latest news may be up your alley.
Today, the company announced the Xbox Game Pass, a subscription-based program that will let members access more than 100 digital games for a monthly fee. Microsoft will charge £8 per month (or US$10 in the States) for the program, and it's planned to launch later this spring. Xbox Live Gold members will get a first crack at it before everyone else can subscribe.
Unlike Sony's PlayStation Now service for various devices, these games won't stream to your console – you can download and play them locally without concerns about consistent bandwidth. Granted, you'll need to maintain your subscription to actually play the games, and Microsoft says that games will cycle in and out of the library over time.
Luckily, if you want to keep any of the Xbox One games you played with the Game Pass, you can pay a discounted rate for the full purchase – and then it's yours forever, even if you quit your Game Pass subscription. Xbox One games of all shapes and sizes, as well as backwards-compatible Xbox 360 games, will be available through Xbox Game Pass.
Microsoft's early examples of titles to expect on the service are all at least a year old, but some are pretty noteworthy. Halo 5: Guardians, Saint's Row IV: Re-Elected, Gears of War: Ultimate Edition, NBA 2K16, Fable III, Mega Man Legacy Collection, Tekken Tag Tournament 2, and Mad Max are all expected to be available with the Game Pass.
In other words, it's not going to be the biggest, newest releases. But if you're patient or don't care about keeping up with the latest and greatest, then the Xbox Game Pass could be a cost-efficient way to plug a steady flow of gaming into your Xbox One.
Great for Game Surfing
As much as we get absorbed in the constant cycle of what's new and fresh – which we're guilty of at times, certainly – trying to keep up with all of the big AAA game releases is an expensive habit. And there's always something new on the horizon, so we end up with these stacks of half-finished or unplayed games that just sit there.
That's why the Xbox Game Pass should be so appealing to a lot of people. Yes, it's another subscription that you'll have to manage – and on top of your Xbox Live Gold membership, if you have that. But then you'll have a large and ever-shifting library of games to choose from, and you don't have to commit a full £50… or £20, or whatever… to a game you might only want to play for a couple hours. And the total annual cost is equivalent to just a couple of full-priced AAA games.
Not having the biggest and brightest games in the lineup will make the Xbox Game Pass less appealing for a lot of die-hard players, but you might find some overlooked gems in the bunch. And if you're someone who doesn't finish a lot of games anyway, and just likes to dabble, the Game Pass seems like a pretty great option.
It's like channel surfing, or Netflix before its shift to original content. Some people will shrug it off, and rightly so – but many players will probably get a lot of use out of the service. It's also smart of Microsoft to make it so affordable, even if it's at the cost of having newer releases in the mix. For anyone just getting an Xbox One, it could be an incredible way to try out a lot of games with minimal upfront cost.