Nokia reveals limited edition Dark Knight Rises Lumia 800
It's the Bat-Phone! This super-limited-edition Nokia blower ties in with the last instalment of Christopher Nolan's Batman film trilogy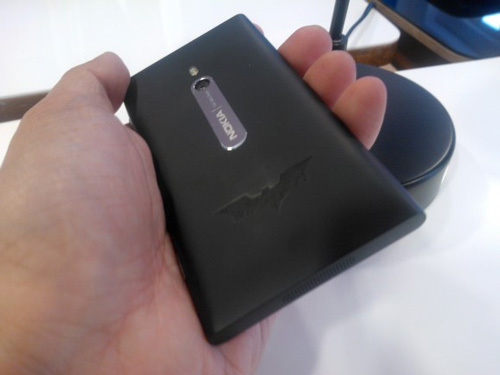 Nokia has revealed a limited-edition Batman variant of its Lumia 800 Windows Mobile smartphone, to tie in with Christopher Nolan's The Dark Knight Rises.
It may be super-exclusive – there are only 40 being made – but it only has a few additional Bat-features. It's basically your standard Lumia 800 (in black, of course) with an etched Batman logo on the back and some Batman themed live tiles and lock screens. It all comes packaged in a similarly-embossed black box. Check out the YouTube video by johnchoo below:
We're hoping there are some extra features like Batman wallpapers included on the Lumia. Maybe it could show subtitles for The Dark Knight Rises as you're viewing, so that you can work out what on Earth the villain Bane is saying – we popped along to the screening of the film's prologue at the IMAX today and Bane actor Tom Hardy sounds like he's delivering his lines from the bottom of a well. With a bucket on his head.
You may also like
Nokia Lumia 900 coming February
Xbox 360 dashboard upgrade – Need to Know
My Xbox LIVE app comes to iPhone and iPad