New issue of Stuff magazine out now with 100 best apps
Time to get downloading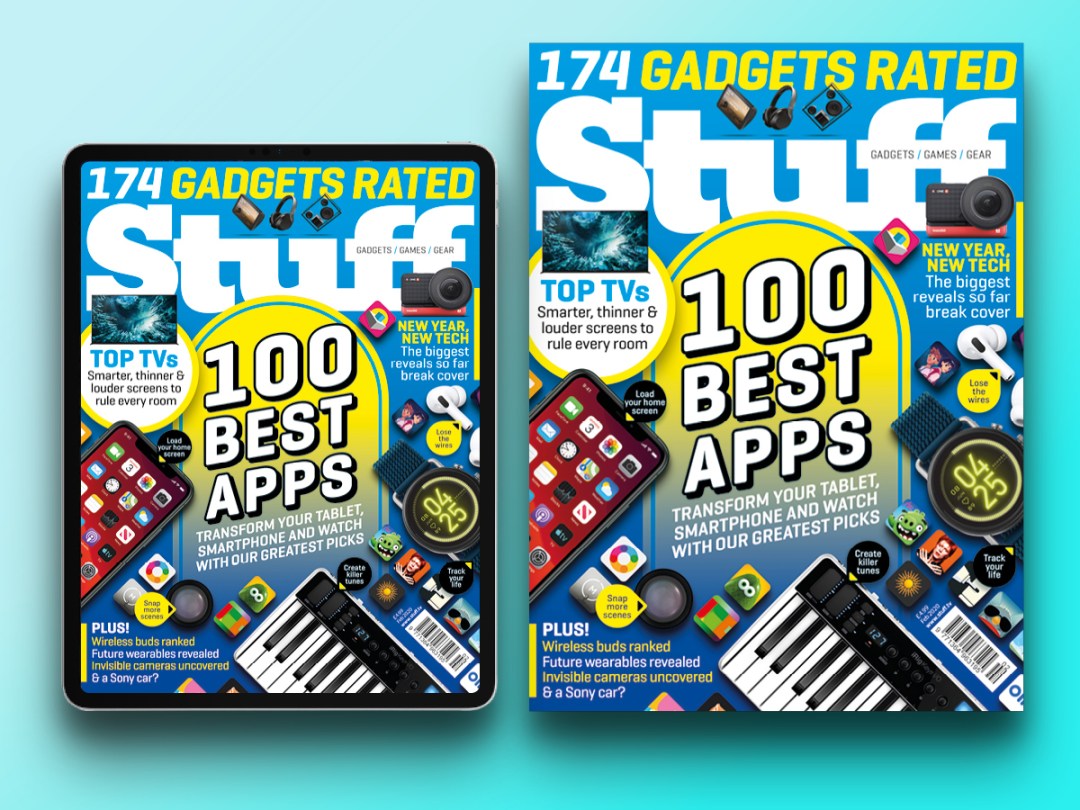 There are two types of people in this world: psycho types who arrange their apps in folders, and those of us who aren't planning on killing any time soon.
Whichever you are, know that the spaces on your smartphone or tablet homescreen are there to be filled – so the latest issue of Stuff magazine features a compilation of the 100 best apps to download right now, and we haven't forgotten smartwatches either.
New issue: The hottest of Hot Stuff
Elsewhere in the world's best-selling gadget magazine we reveal the future for wearables, unveil the invisible smartphone camera from OnePlus, and sit in the driver's seat of a new car from… Sony?
There's also the latest on the new TV tech coming your way in 2020, our verdict on fresh kit from Amazon, Sweden's sublime Transparent Speaker, and a compact mirrorless camera from Nikon that won't require you to max the credit card.
New issue: How to get your copy
The coolest reusable coffee cups, how to get fitter with the help of your phone, ways to upgrade the iPhone 11 Pro, and a buying guide to hard drives – it's all in the February issue of Stuff, available from all good newsagents and supermarkets, and some questionable ones.
Not prepared to venture outside? Stuff is also available online from Readly and Pocket Mags, or better still head over to the Kelsey Media store for the latest subscription offers with some mega savings to be had. Treat yourself, treat someone else – our employers have told us to tell you it's a great gift idea. Pass it on.