New FXRG Harley-Davidson motorbike jacket is made of coconut
That's right, coconut. For protection, until fair goers start throwing wooden balls at you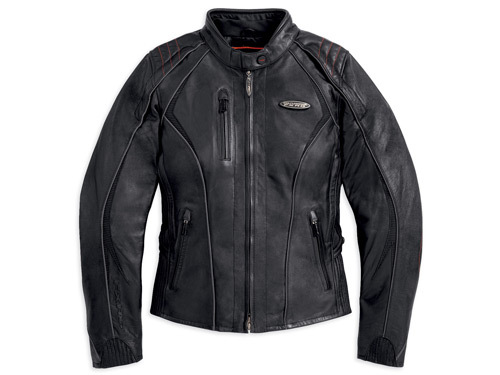 Harley-Davidson's new FXRG motorbike jacket not only makes you look like a badass, but lets you secretly help the environment too. Its Cocona lining material is made from coconuts, offering an impressive 50 percent more breathability over other jackets. The fruity material also offers up to 250 percent more moisture removal, for the sweatier gents out there. But fear not, perspiring ladies, there's a woman's version too.
If the thought of sliding on tarmac at 70mph protected only by coconut makes you chilled to the bone, fear not. The outer jacket is woven from SuperFabric for enhanced abrasion-resistance, while remaining stretchy at your bendy bits.
Added guard plates, thicker material and enhanced heat resistance mean a whopping ten times more abrasion resistance in the places you're likely to slide. So zip up, rev up and head out at full speed knowing you'll be the perfect temperature and even pesky tarmac won't hurt you. Er, much.
The new FXRG range is launching today with dealers fighting to get their orders in, so expect them in the next few months with prices to be announced.
You may also like
Pentax K-01 interchangeable lens cam officially announced
iPhone 5 may launch on June 10
New video! Huawei MediaPad review