Monitor Audio Hyphn speakers should sound as good as they look
And that's just as well considering the eye-watering price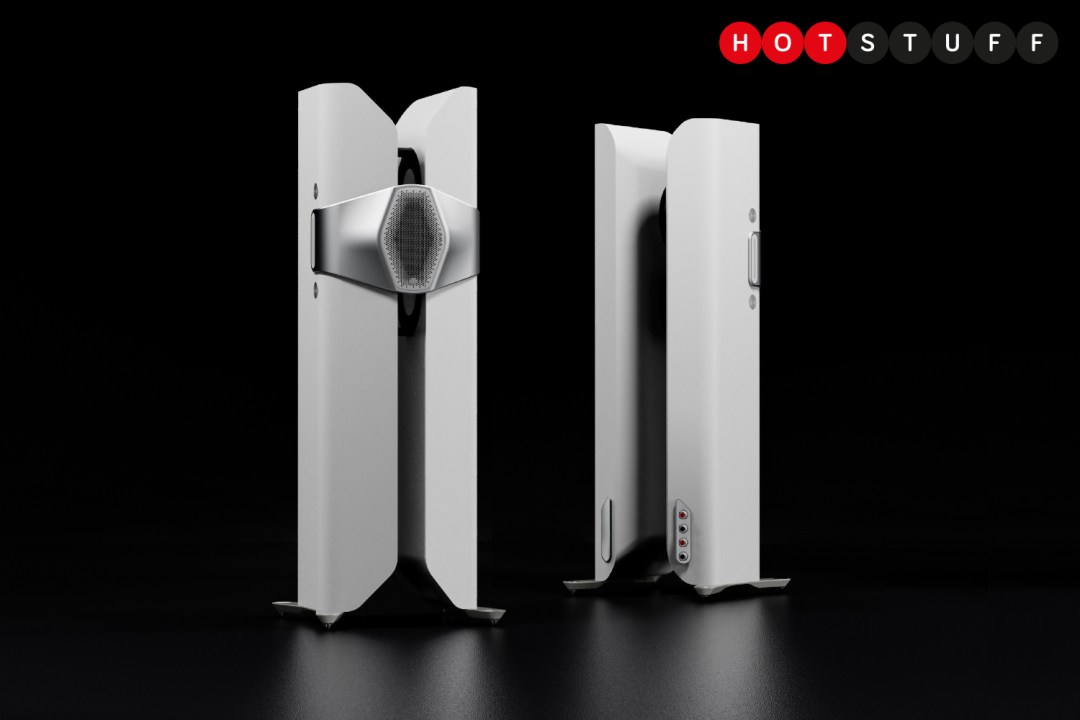 Considering each of the Monitor Audio Hyphn speakers looks like a pair of back-to-back brackets, it seems a little odd that they've been named after an entirely different punctuation mark.
The moniker actually comes from the fact that each one is made up of two separate 1.4m cabinets that are joined together by a 'hyphen' – a term used in architecture to describe something that links two structures together – called the M-Array.
Inside the M-Array is a single high-frequency transducer, plus six 2in midrange drivers, while each of the towers contains a pair of 8in bass drivers, making them the most powerful loudspeakers Monitor Audio has ever made. With that in mind, you might wonder why they weren't named after the exclamation mark instead.
Of course, that kind of audio-pushing power could cause some serious rumbles, but the Monitor Audio Hyphn cabinets are crafted from thermoformed mineral and acrylic stone, which makes them totally rigid. Pair that with internal ribs and bracing that help to eliminate vibrations and that means physical distortion is kept to an absolute minimum – the holy grail for any audiophile.
"Hyphn is unlike anything we, or anyone else, has ever created: the most creatively ambitious, technically advanced, and powerful loudspeaker in the history of Monitor Audio Group," says CEO Rob Barford. "It's a definitive demonstration of the capabilities we've developed over our first five decades – and the shape of things to come."
That kind of performance and those stop-you-in-your-tracks looks don't come cheap, so after a quick glance at the $92,500​/£70,000 price tag you'll probably decide they should really have been named after a long list of dollar signs instead.