Microsoft's finally done something cool with Windows 10
Want to use any device to 3D-scan your cat, paste him into Paint and give him a beard? Well now you can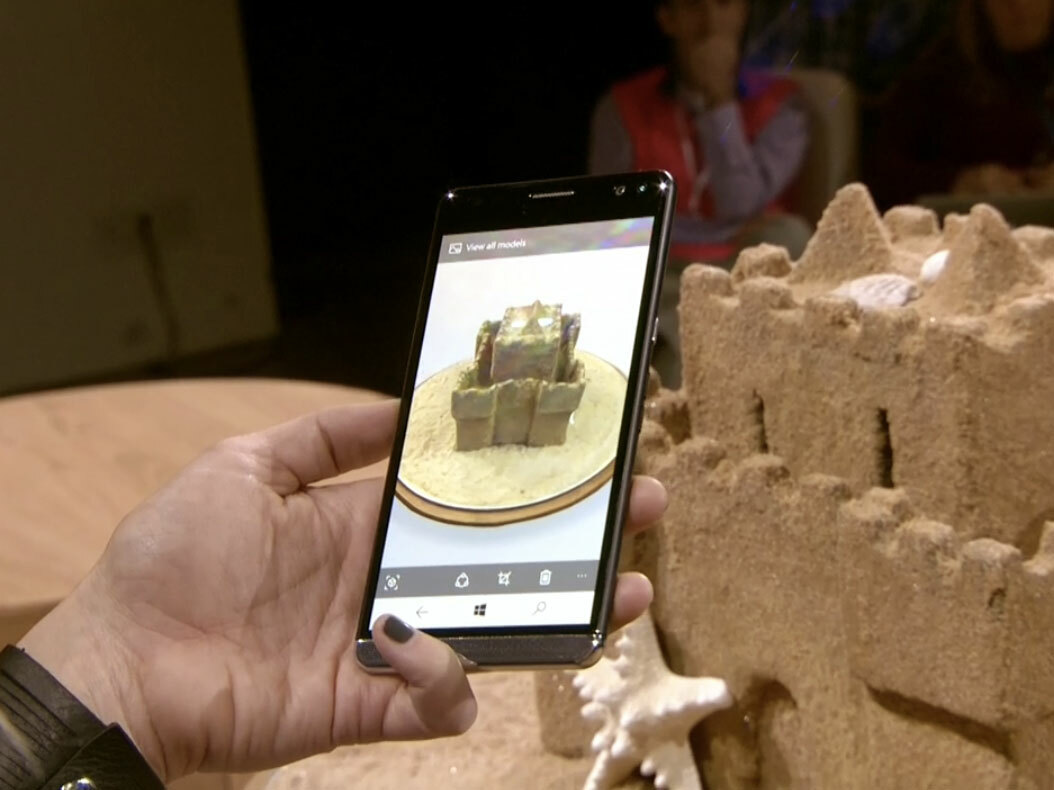 Windows 10 announcements haven't traditionally made tech fans drool with desire in the past, but Microsoft has managed to tease our saliva glands into action with its latest Windows 10 Creator's Update announcement.
By far the most impressive feature shown off was the ability to scan a real-world object, before uploading it to a PC for tinkering.
The demo showed off a rather fetching sandcastle, which was instantly and easily captured in 3D with a Windows 10 smartphone.
Capturing an object appears to be as easy as walking around it once, though it's unclear if any special camera hardware is required.
We were told that Microsoft "envisions this experience on any device", but whether or not that's limited to Windows 10 devices, or apps on Android and iOS, remains to be seen.
Once an object is scanned into a smartphone, users can fire up Paint – yes, really – and that's when the magic really starts.
The newer version of Paint in the Windows 10 Creator's Update – called Paint 3D – is obviously a lot smarter than the regular iteration, which still holds a fond place in our hearts for… interesting pre-Photoshop era creations.
Paint 3D though, is a whole lot smarter.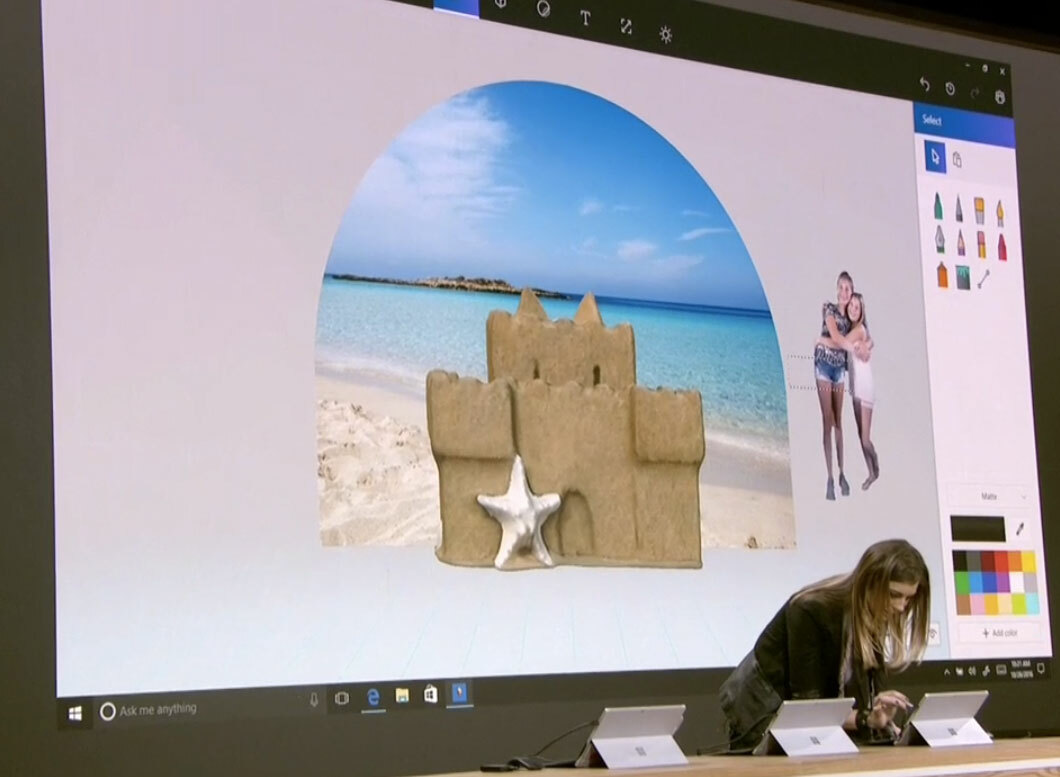 Scanned objects can be easily imported into Paint 3D, and combined with 2D objects – all of which can be manipulated in 3D.
Microsoft has also made it easy for users to upload their creations to remix3d.com, with the aim of creating a gigantic online library of 3D resources for people to browse and share with other users.
The site also supports objects created in Minecraft, and all objects on the website can be used in Paint 3D, and you'll be able to 3D print them too, if you're lucky enough to have access to one.
Paint 3D also has a built-in Doodle Tool which lets you draw 2D doodles which are automatically converted to 3D objects which can be manipulated any which way you see fit.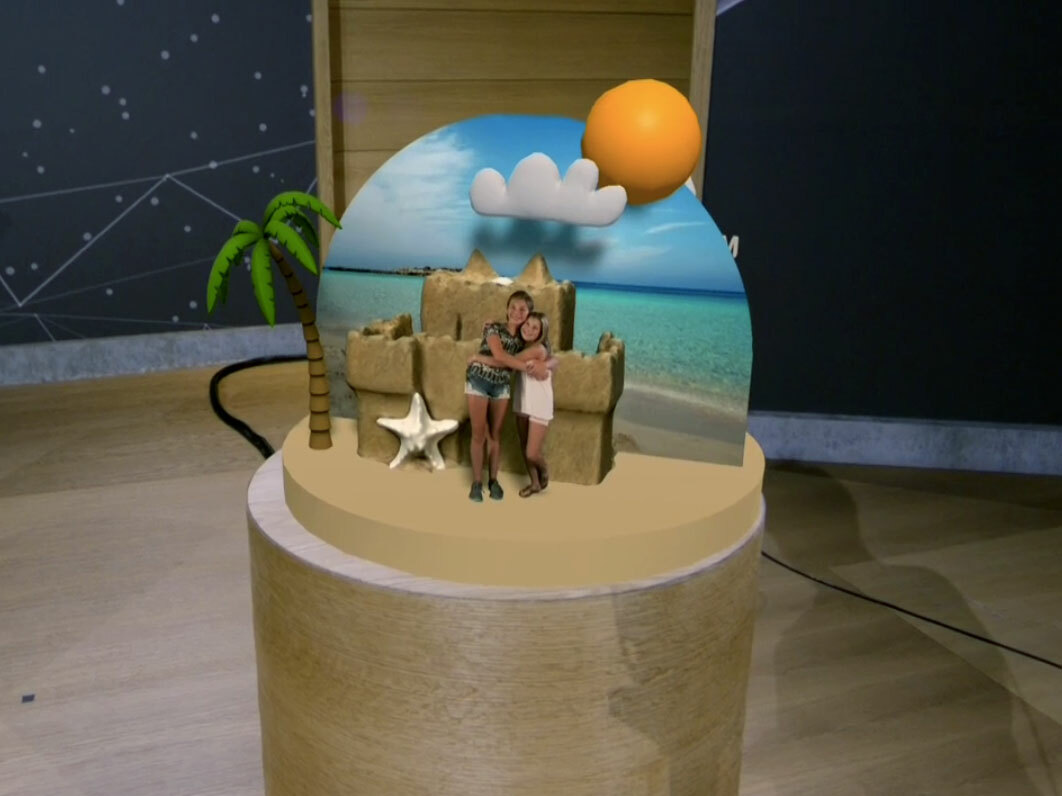 Combining real-life objects – anything from your cat, to your car or even best mate Gary – along with downloaded 3D models, 2D photos and your own hand-drawn models – is a very impressive set of skills, which have the potential for a lot of fun.
Naturally, all of your 3D masterpieces can be shared on Facebook, bringing with it lots of potentially embarrassing models from nights out at your local Oceana Pryzm.
If you can somehow afford a HoloLens, all of your models can be interacted with and viewed in augmented reality, letting you walk around 3D objects in your living room, as if you were in your own personal sculpture museum.
While Microsoft showed off a few other new features in the new Windows 10 update – namely the ability to livestream games and easily share files and get in touch with your most important contacts – its 3D creation tools were by far the most impressive.
The update will be free for all Windows 10 users in spring 2017, though Windows Insiders can test it out from next week.