Mercedes-Benz goes 'Happy Gilmore' with madcap golf cart
Less E-Class, more tee-class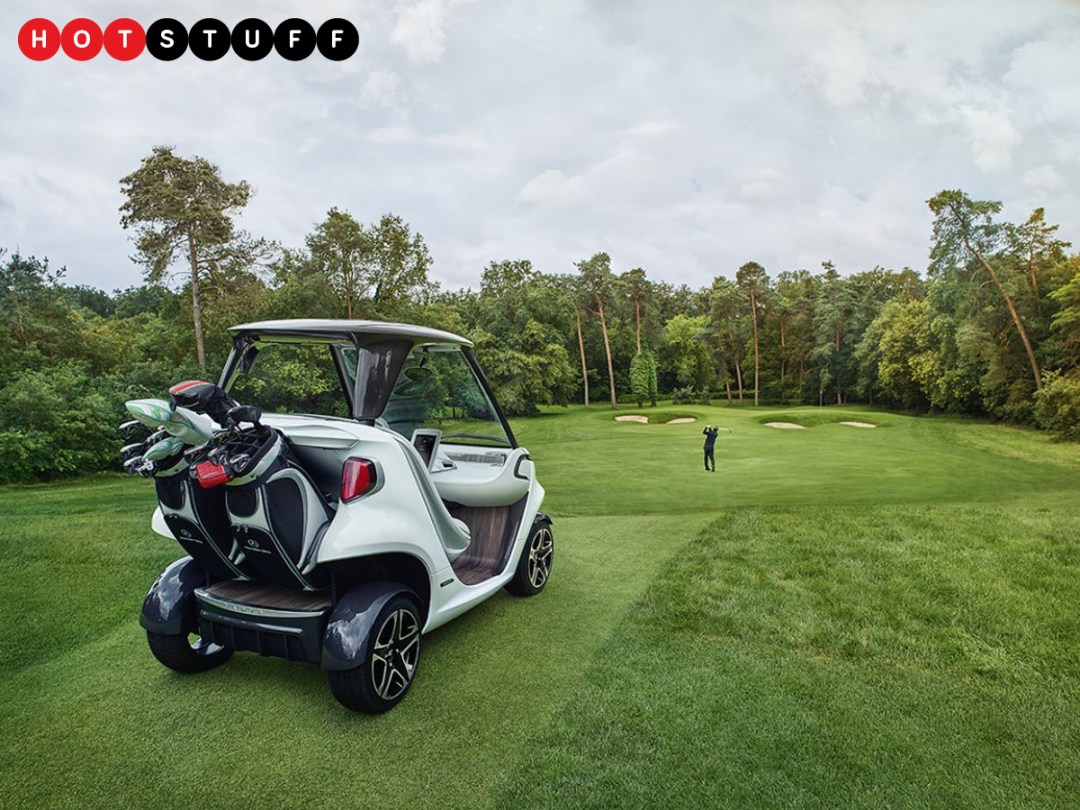 We're bang in the middle of silly season, aren't we?
Of course! The big European automakers tend to jet off on their holidays during the summer months, leaving the students and interns behind to run things. That's why we've got a Mercedes-Benz golf cart. This isn't a joke, though; it's a real thing.
Where does Mercedes come into this?
The high-end auto maker has teamed up with equally luxurious golf cart specialist Garia to create a solution to a problem that never existed in the first place: injecting some high-performance aesthetics into the buggies that that transport golfists around the course.
It looks kinda cool, don't you think?
It's a big step up from your typical fairway fare, that's fore sure (sorry). It comes lavishly appointed with air conditioning, windscreen wipers, LED headlights and an under-seat fridge for keeping the Cokes cold. Plus, there's a rather neat 10.1in tablet-style display that shows how much juice is left in the all-electric wagon.
Any chance of specifying it with a V8?
Erm, no. The carbonfibre chassis is propelled across the fairway by a pretty pathetic 3kW (3bhp) motor. Merc's engineers (the ones that aren't on holiday) say it has an over-boost function that'll let the batteries deliver short bursts of up to 11 kW (13bhp) and a top speed of 19 mph – plenty fast enough to get back to the clubhouse in time for a G&T.
Is it really expensive?
This is a more of a marketing exercise than something you can drop cash on today. Just a couple of Mercedes-Benz Style Edition Garia Golf Cars have been built to parade around various competitions on the 2016 pro calendar. The numerous tech features are bound to catch they eye of well-heeled swingers, though. That touch screen, for example, can show real time weather updates and act as a digital scorecard, while the dashboard has been designed to hold a row of golf balls.
Yeah, but has it got a stereo like a real car?
Naturally. There's a set of Bluetooth enabled speakers inside, for tethering your smartphone and getting the tunes pumping. Mercedes might add internet access and other smartphone features should anyone want to buy one.
It's even got double wishbone suspension, for goodness sake. If that doesn't get your putter swinging, we don't know what will.