Meet the lawnmower that accelerates faster than a Porsche 911
Honda has built a grass-trimmer to smash the world lawnmower speed record (and yes, that's a thing)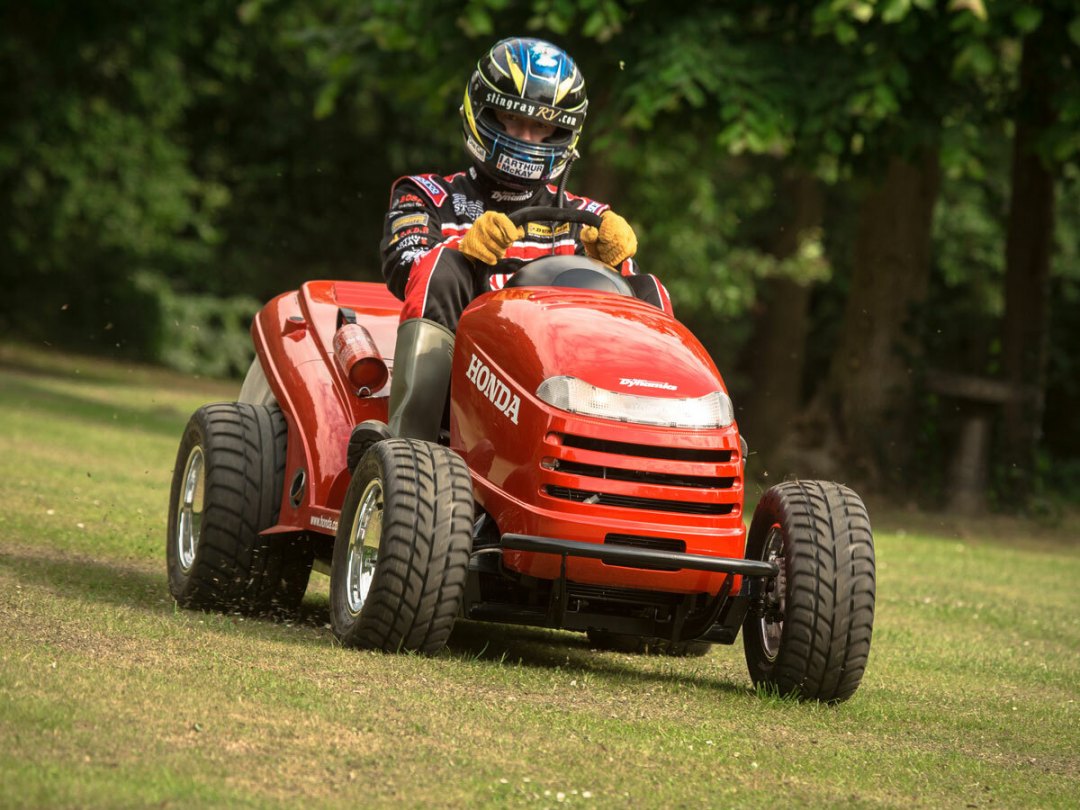 Ride-on lawnmowers might be a shade cooler than the boring "push" variety, but they're still lawnmowers, capable of little more than a rumbling shamble across the grass. Right? Wrong!
Honda has built a mower with the ability to hit speeds of up to 130mph and go from 0-60mph in about four seconds – that's faster than a Porsche 911.
Record breaker
The mower, which is currently undergoing tests, has been designed and built with the goal of smashing the world lawnmower speed record, which currently stands at 96.5mph. In order to qualify, the vehicle must still be capable of cutting grass – although in this case the mechanism has to be removed when attempting high speeds, as the Honda's ground clearance would be just 1cm with it attached.
The mower has been tested by Top Gear magazine, who managed to clock a shade over 100mph on a French circuit. It also spits flames from the exhaust – now that's something you don't get with a Flymo.
[Via BBC News]