Make your Pro look more pro with this Pro Tools key cover
Do you even Pro, bro? Or Logic Pro? You must use Lightroom, tho?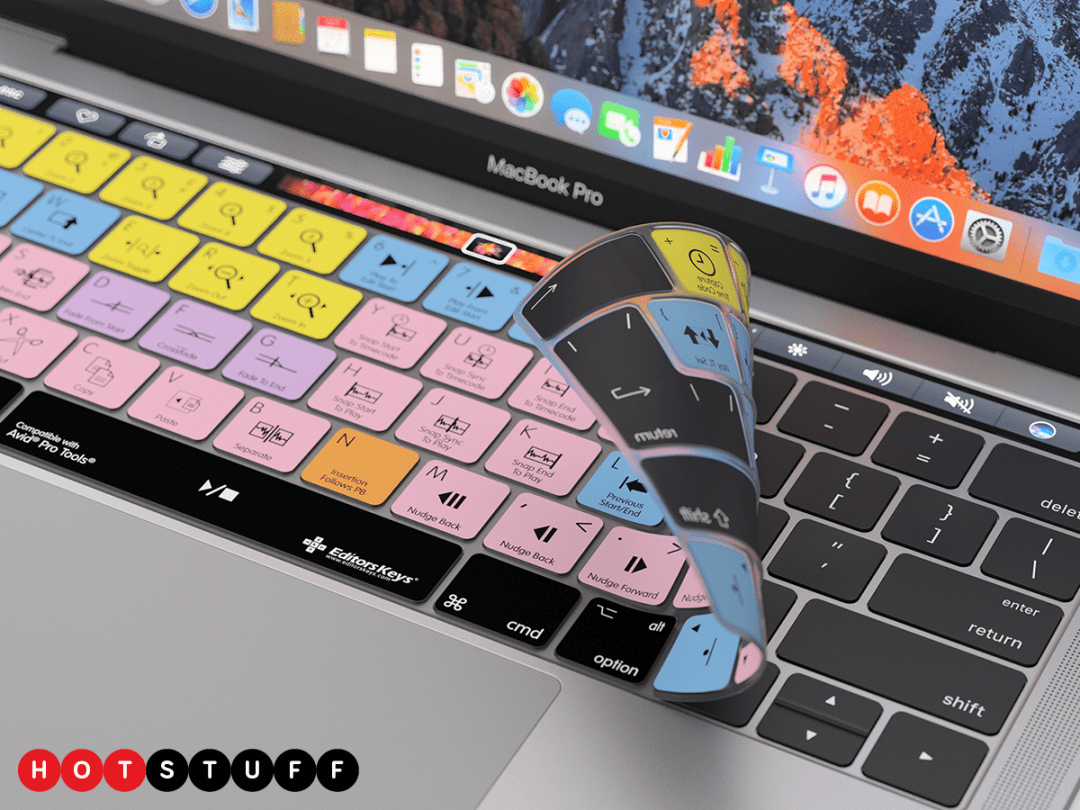 What sacrilegious heathenry is this, now?
Thing is, down at the Apple Store workshop theatre, the sight of a MacBook Pro Touch Bar is no longer raising any eyebrows. All the Mac rats have one, have ported Lemmings onto it, then covered it up with stickers and deemed it old news.
So, in order to stand out, you might want to consider one of these colourful covers, newly released for the newly released MacBook Pros.
It's so… like… busy.
Well, then it's a strong reminder that prosumer creative applications like Avid's Pro Tools, Adobe Lightroom and Apple's own Logic Pro X are chock full of features you don't use even if you could remember the keyboard shortcut for them. And now you can – they're cleverly and artfully printed on to the precision-cut silicone covers by British-based Editors Keys. Which brings us to the handy secondary feature.
Ooh, is it Alexa integration?
No, it's not. It's a dribble guard. If you're the kind of Pro pro that spends all your waking hours glued to the Retina, something that can ward off the odd mouth-rejected crumble might be the savings of an expensive repair. The price for this peace, and the odd raised eyebrow down at the Apple Store? Editors Keys app-themed covers for Touch Bar Macs are available now, for £27.99.