Lenovo's Yoga 3 Pro even slimmer and lighter thanks to watchband hinge
Latest convertible PC undergoes trims and tweaks to be even more useful and attractive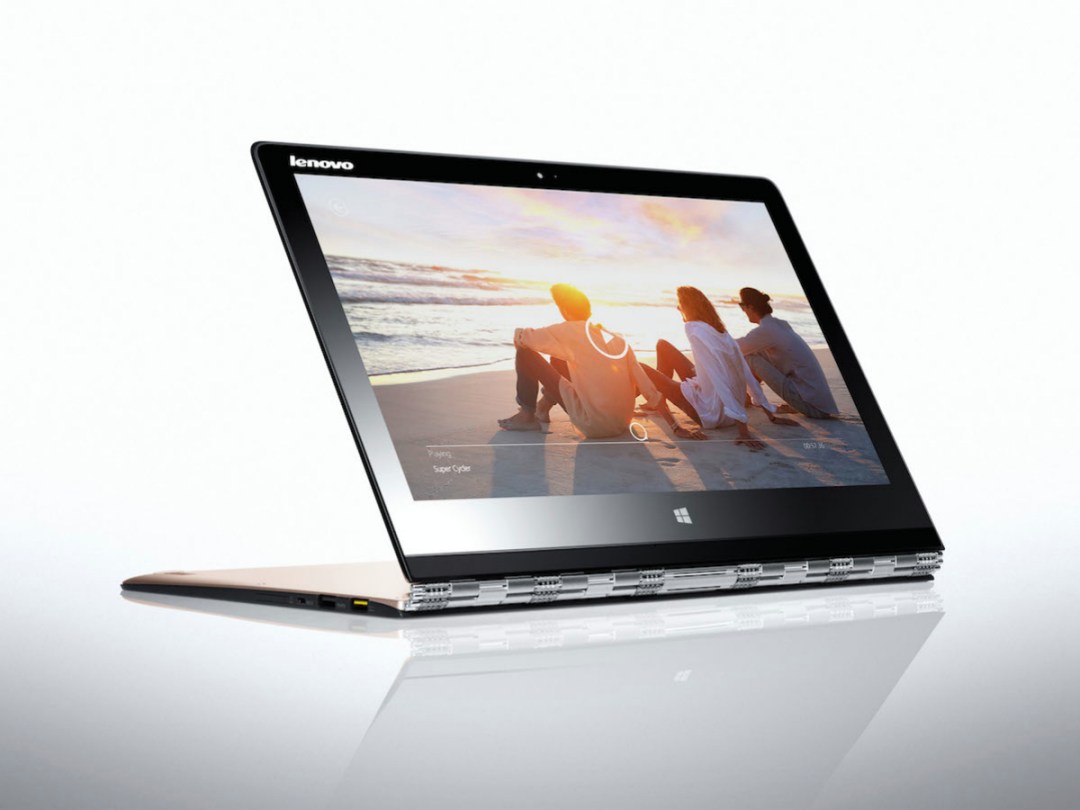 If you're in the market for an ultra-slim laptop that you can twist and contort as desired, Lenovo's convertible Yoga line is tough to beat. And now with the Yoga 3 Pro, it's even slimmer and more distinctive.
That's thanks to the addition of a watchband hinge, which looks like its namesake and is comprised of more than 800 individual bits of aluminum and steel. With six focus points (up from two), it allows the overall build to be even thinner and lighter than the previous version.
As such, Lenovo has cut 17% off of the previous frame size, bringing it to just 12.8mm thin, and it weighs just 1.19kg – down 14% from the Yoga 2 Pro. But it ought to be plenty powerful, thanks to Intel's new Broadwell chips within.
Like before, the Yoga 3 Pro boasts a gorgeous QHD+ 3200×1800 touch display, comprised of Gorilla Glass to enable its twisting design while remaining protected. It has four different use modes: Stand (seen above), Laptop, Tablet, and Tent (for watching movies).
Additionally, the Yoga 3 Pro adds a new software function called Harmony, which automatically adjusts settings to accommodate the apps and features you're using – like tweaking the brightness and colour temperature for ebook reading based on your current lighting situation.
The Yoga 3 Pro comes in Clementine Orange, Champagne Gold, and Platinum Silver options, and will be available later this month starting at £1299.
READ MORE: Hands-on review: Lenovo Yoga 2 Pro