January issue of Stuff out now
And this month we've got some awards to give out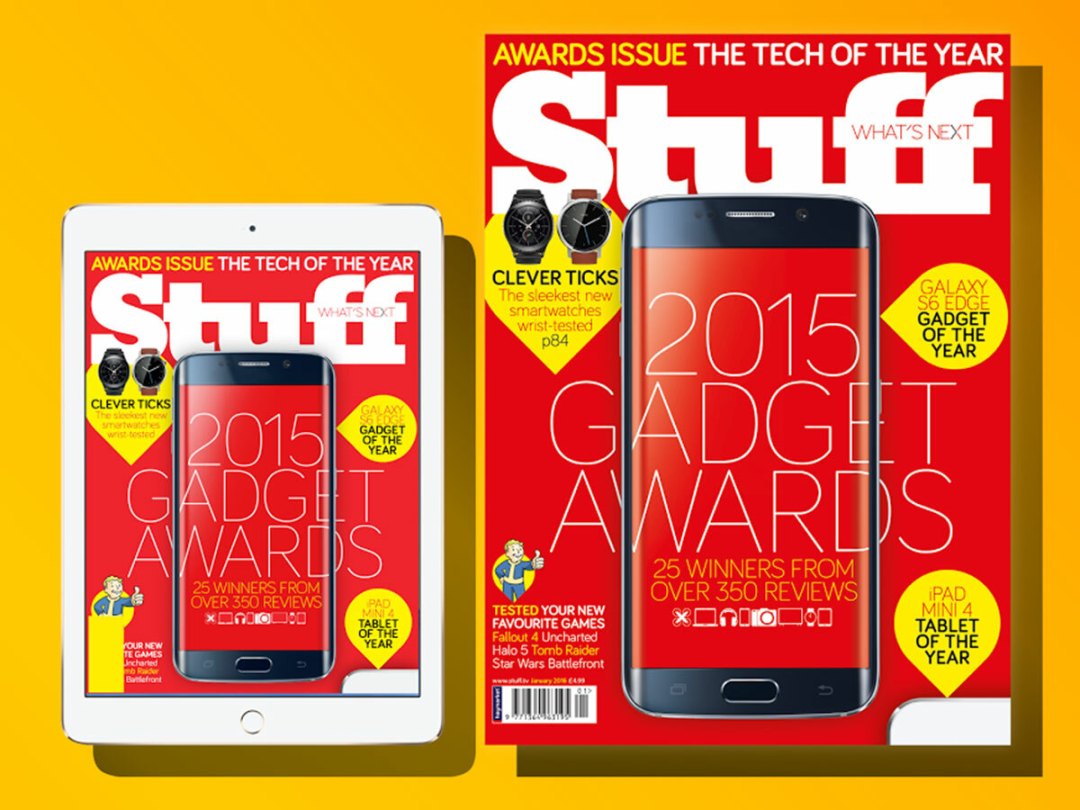 The sparkling wine is on ice, we've cleaned Iceland out of prawn rings and Spotify's cued up to play We Are the Champions on loop for the next 30 days – it can only mean one thing: it's Stuff Awards season.
We've spent the entire year putting every gadget we can get our hands on through its paces to find the very best available – and the results are finally in. Can Microsoft repeat 2014's Gadget of the Year success? Is it Apple's time to shine? Or will Samsung stomp on everything in its path?
But for every good thing that happens in the world, there must be a bad one to balance it out. Or does there? This month we've also been to visit Motorola to find out how its tech will change the police force of the future and help them to put an end to all that bad stuff.
This month's Projects section is feeling festive, so we've got tips on how to absolutely nail the Christmas dinner, a collection of apps and hacks to take the pain out of your Christmas shopping and some Instant Upgrades for your New Year trip to the slopes.