iPad 3 vs iPad 2
We held off on this battle of the Apple tabs until we'd properly tested the newbie. So should you save some pennies or make the leap to Retina Display?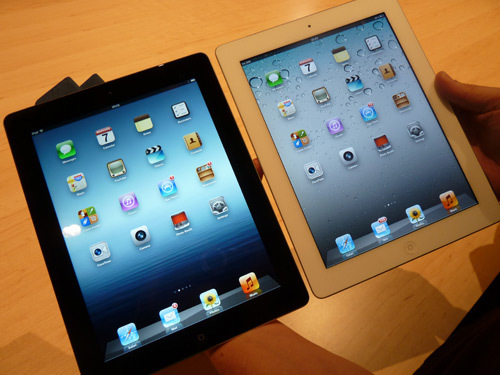 So you've read our iPad 3 review – but the crucial question remains, should you save your pennies and pick up (or hang onto) the iPad 2, or go with Apple's third-gen iPad?
iPad 3 vs iPad 2 – design and build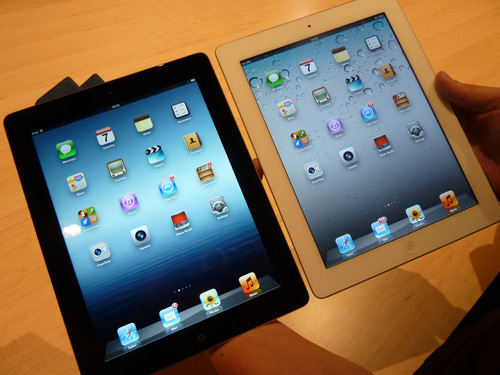 We have a feeling that you know this already – design-wise, the iPad 3 retains the beautiful aluminium and glass build of the iPad 2.
The iPad 3 is 9.5mm thick versus the iPad 2's 8.8mm frame, a necessary evil to power that incredible HD display. But chances are you won't notice the difference (we didn't), even if you've been manhandling the iPad 2 for the last year.
That said, we wouldn't discourage the iPad 3 from going for a few power walks. At 652g, you can feel the extra weight after just a few minutes when it's held at arm's length, making it a good candidate for lap-based web browsing – but not so hot for hours of gaming.
iPad 3 vs iPad 2 – screen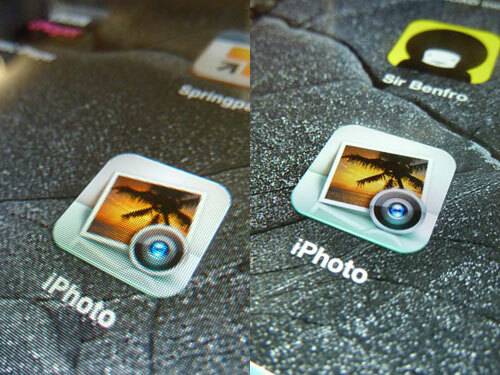 The iPad 3's resolution is a massive four times that of the iPad 2's – wow, we know – and it shows. Not just on app icons and text in Safari, both sharp with eggshell-smooth edges, but also when viewing images and now working with them in the iPhoto for iPad app. When you go back to the iPad 2 from the new iPad, you can't avoid noticing those unsightly pixels.
Colours are more accurate and punchier on the iPad 3's Retina Display, when compared to the iPad 2. it sounds crazy considering the praise we heaped on the iPad 2's screen but the new display makes the old colour palette look muted now. The iPad 3 is still a 4:3 screen, which will annoy film buffs looking for a 16:9 widescreen ratio – but for reading and browsing, it's perfect.
iPad 3 vs iPad 2 – performance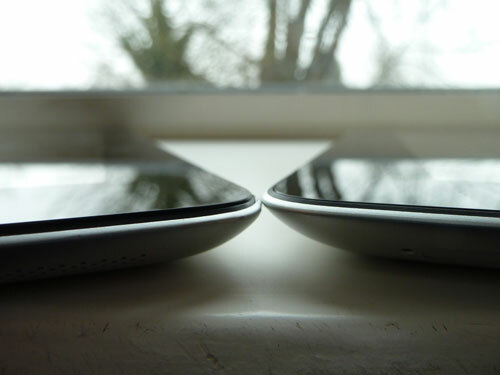 The iPad 3's dual-core A5X processor has four graphics processing cores versus the two found in the iPad 2's A5 chip – so we were worried, with four times the resolution, that the iPad 3 would struggle to keep up. But Retina Display games ran smoothly with no lag, and there wasn't much in it in terms of transitions. Even graphically intensive apps like Galaxy on Fire 2 HD load more quickly and run more smoothly on the third-gen iPad.
That huge 11,666mAh battery means you can get 10 hours of regular use out of the iPad 3 (and a few more with connectivity turned off) but it also means that charging from dead takes a whopping five and a half hours. That's a lot longer than the iPad 2 – but the compromise means that Apple's new tablet should match the iPad 2 for all-day usage skills.
The all-new 5MP rear camera gives similar results to the iPhone 4 in daylight and is a big improvement – just beware, the Retina Display will show up your tablet snaps no end.
iPad 3 vs iPad 2 – price and release date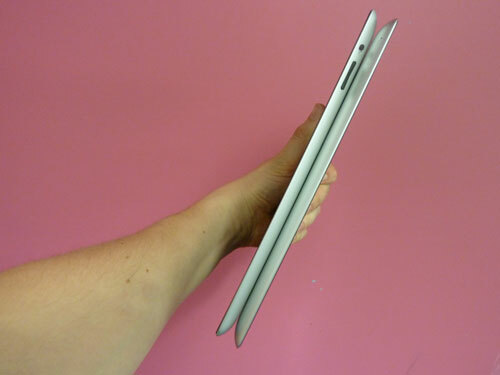 The iPad 2 was – until today – the best tablet in the world and now it's just had £70 knocked off the starting price. So if you're not a pixel junkie, you won't use new apps like iPhoto and the performance bump isn't enough to convince you, then the iPad 2 still stomps over all the tablet competition.
The iPad 3 is available to buy (via Apple Store queues) from Friday 16th March for a starting price of £400 for the 16GB Wi-Fi model or else pre-order from Apple and you're looking at a two to three week wait. 3G/4G models kick off at £500 for 16GB. We'd recommend splurging on as much storage as you can afford – since that Retina Display will drive up the size of apps.
iPad 3 vs iPad 2 – Verdict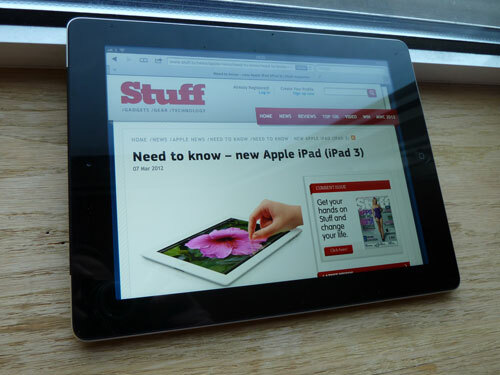 OK, first time tablet buyers – we'll deal with you first. The new iPad 3 is now the best tablet on the planet, thanks to its eye-boggling Retina Display, enviable App Store selection and impressive performance and battery life.
So, ask us which tablet we want right now and we'd say the iPad 3. It's even competitively priced, when compared to the £500 (with dock) Asus Transformer Prime and £365 Samsung Galaxy Tab 10.1.
But if you own an iPad 2 right now and are loath to chop and change so soon, we have two words for you: hang on. In a year's time, we expect to see an iPad 4 (aka iPad fourth generation or iPad 2013) packing the same incredible Retina Display – but with a whole load of new features and quad-core processing power. So the iPad 3's an enticing – but not absolutely essential – upgrade.