Icon – Lyonheart K convertible
The Lyonheart K almost surpasses the beauty of the Jaguar E-Type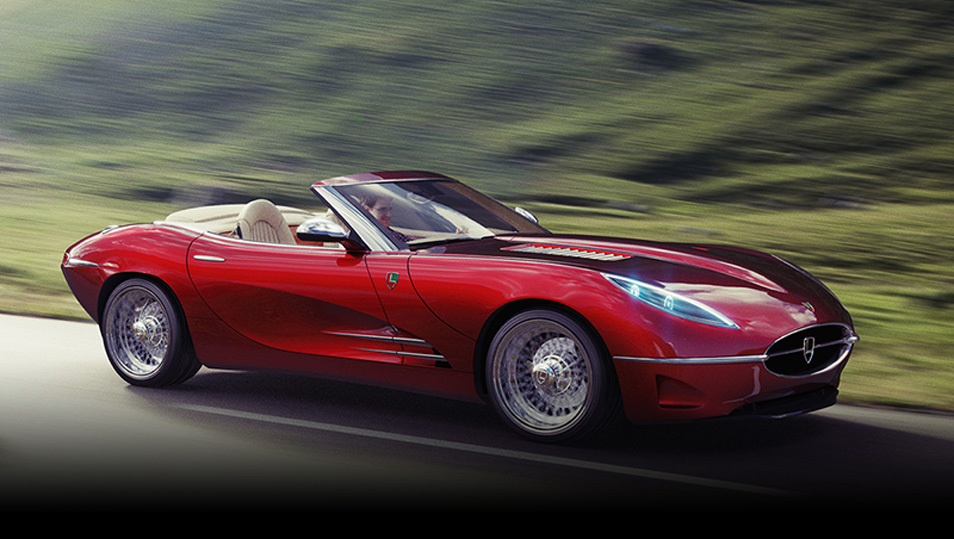 What's so special about this vintage shed?
You bite your tongue! This is a modern-day interpretation of the Jaguar E-Type, an iconic car that Enzo Ferrari said was the most beautiful ever made. As the founder of Ferrari, his opinion matters. Honestly, some people.
Won't it fall apart?
The Lyonheart K is developed, engineered and hand-built in the England with the greatest attention to detail and love put into every car. It may look old, but an all aluminium chassis and multi-link suspension ensure it's able to cope with modern-day motoring – so it should actually work. But TVRs are also British-built and they spend most of their time at the roadside, so it could go either way.
Bet it takes months to get to 60mph.
Actually, no. Under that seemingly never-ending bonnet lies a monstrous 5.0-litre supercharged V8 that develops 575ps (567bhp) and 700Nm of torque. Enough to get you to 60mph in less than four seconds and up to a limited top speed of 186mph. That fast enough for you?
What if it rains?
You grin and bear it like a man – or opt for the hard-top instead!
What if I want one?
Well, considering your earlier outburst we're not sure you deserve one. But if you have €400,000 and can sneak onto the list, that magnificent steed is all yours. Better be quick, though. A strict production run of 250 has been promised and it's likely most, if not all, have been accounted for. You'll just have to marvel at its stunning looks like the rest of us.
You may also like
Android getting native Facebook app very soon?
Angry Birds Star Wars is almost here
Sony Xperia Odin flagship handset leaks