HTC Vive delayed, now bringing VR to the masses in April 2016
Last slated for Q1, now the Vive may not have an advantage over the Oculus Rift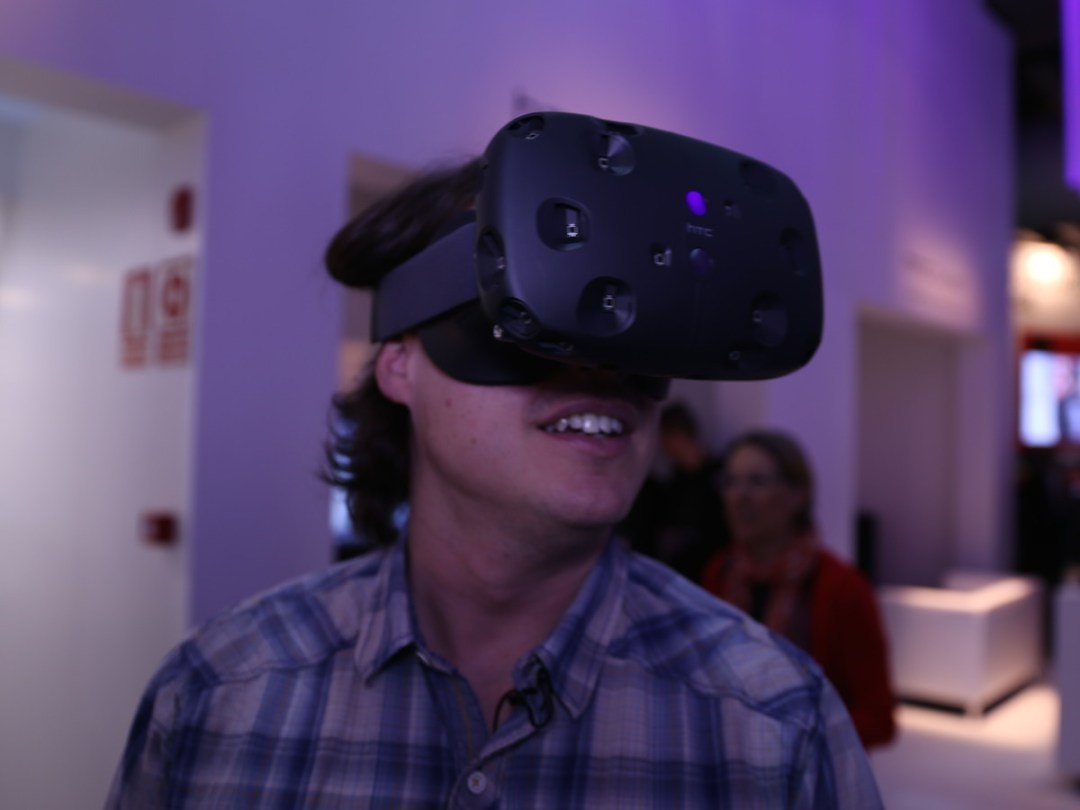 It was slated to be a showdown for the ages: the consumer Oculus Rift and HTC Vive headsets were both planned to arrive in Q1 2016, pitting the first two major PC-based virtual reality headsets against each other. Sadly, that battle is (slightly) off.
Today, HTC announced that it won't have the Vive headset ready for consumers in Q1, although the delay isn't dramatic: the company says it will have the hardware ready for everyday buyers when April 2016 rolls around. However, HTC plans to send out another 7,000 developer units early next year.
HTC says that along with partner Valve, it has been targeting more than just game developers with the pre-release kits: broader entertainment, medical, educational, and retail-focused creators are also in the mix. The company will host a developers conference in Beijing on 18 December before showing off a second-generation dev kit at CES in January. It's unclear what that new version will bring to the table, and whether April's retail unit will reflect those enhancements.
Today's delay is actually the second such move for the HTC Vive. First announced in March, it was originally planned to release before the end of 2015, but HTC issued the updated Q1 target in late August. We have to wonder if HTC underestimated the challenges of VR, given the still-expanding window between its announcement and the planned release.
Granted, we still don't have a proper release date for the Oculus Rift beyond the Q1 target given in June, so it's entirely possible that the Facebook-owned headset will slip a little as well. But if not, HTC might be wasting a good opportunity to be first to market in this space.
[Source: The Verge]